Data and analytics have long been an edge for online retailers over their bricks-and-mortar counter-parts. Shoppers have been astonishingly happy to part with data online if they get something valuable in return. Amazon's recommendation engine drives sales growth by applying algorithms to deliver a personalised recommendation based on past browsing and purchasing history. Even that is child's play compared to the complex, data-driven engagement tools employed by Chinese e-commerce giants like Alibaba.
The result is that bricks and mortar retailers have had to run much harder than the e-commerce algorithms to keep up with the customer – using loyalty programmes, membership schemes, vouchers, digital marketing or simply by offering good old-fashioned customer service to retain and grow customers.
Salvation may come from an unlikely source – transactions that take place at the point of purchase. Picture the scene today: a customer is in store, interacting with a retail assistant at the checkout (perhaps having been enticed into a store by an offer or an email marketing campaign) and yet once they get to the point of purchase and a credit card transaction is processed (on one of multiple machines on the counter), the memory of that transaction is lost. The opportunity to deliver a personalised moment has passed.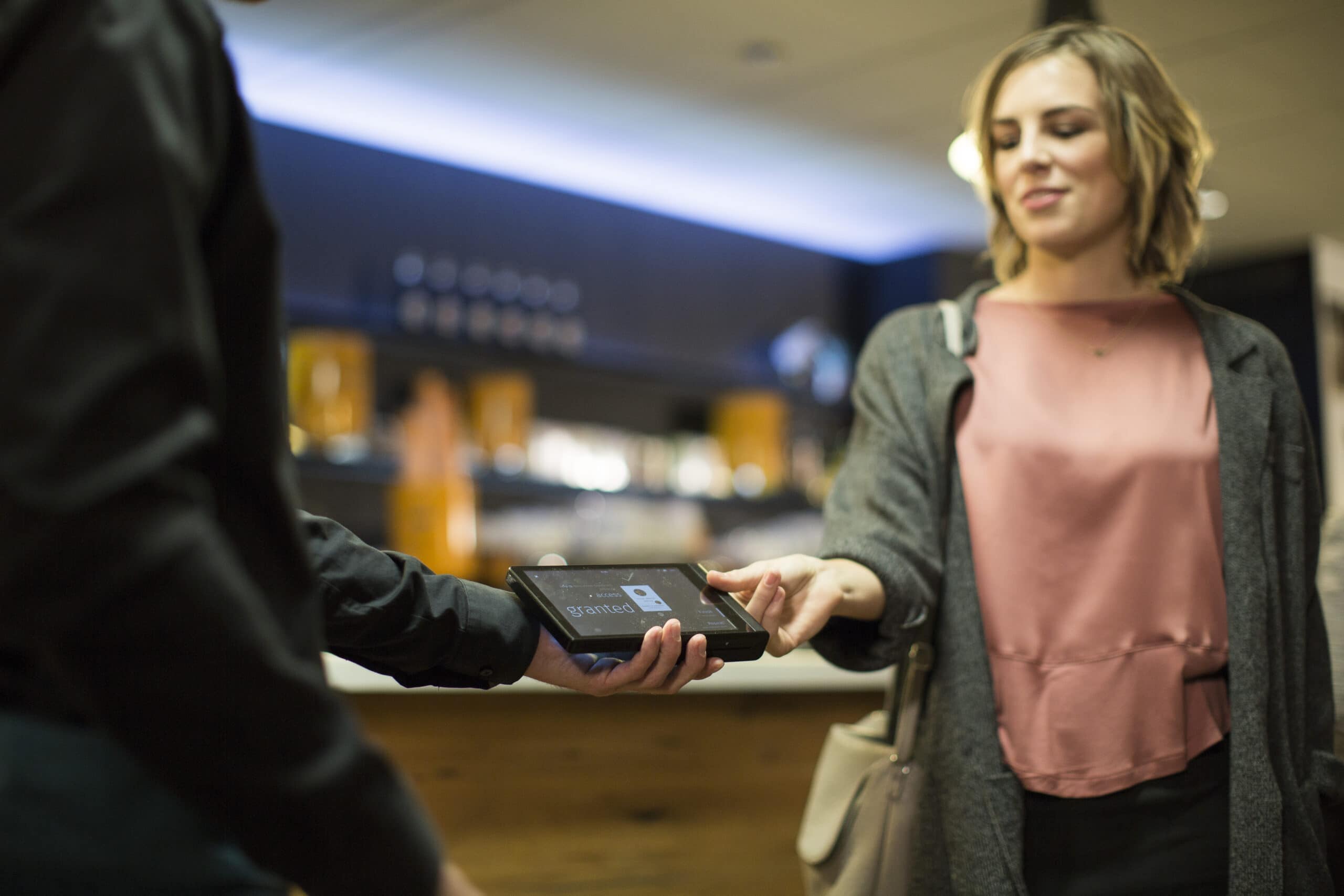 Newer POS systems are playing catch-up both in terms of functionality and their ability to manage loyalty programmes to track customer data, but they lack the depth of the online experience.
In this context, a biometrics based payments and loyalty management solution, can help re-imagine interactions at the point of purchase.
To start, the transaction experience is better. The right kind of biometrics (in our view fingerprints using two fingers) is fast, highly secure, and convenient. Customers sign-up for biometrics payments once, register a credit or debit cards and loyalty cards, and thereafter transact at the touch of two fingers, in less than four seconds. No cards, pins or pieces of paper. Crucially, traditional card and biometric payments can all be done on one device.
Loyalty schemes are instantly updated.
But that's just the tip of the iceberg. If I am a customer of a bricks and mortar store, I can share my data with the retailer with the assurance that nobody else can access it. When I walk into the store and decide to identify myself, I can find out about the new accessories in stock that are related to my previous purchases. Recommendations can be made based on my preferences and buying behaviour in the past. Being instantly recognised at any point of transaction – at one touch – and being told what discounts I qualify for personalises the shopping experience. I get the e-commerce experience with a human touch since there are retail assistants on hand.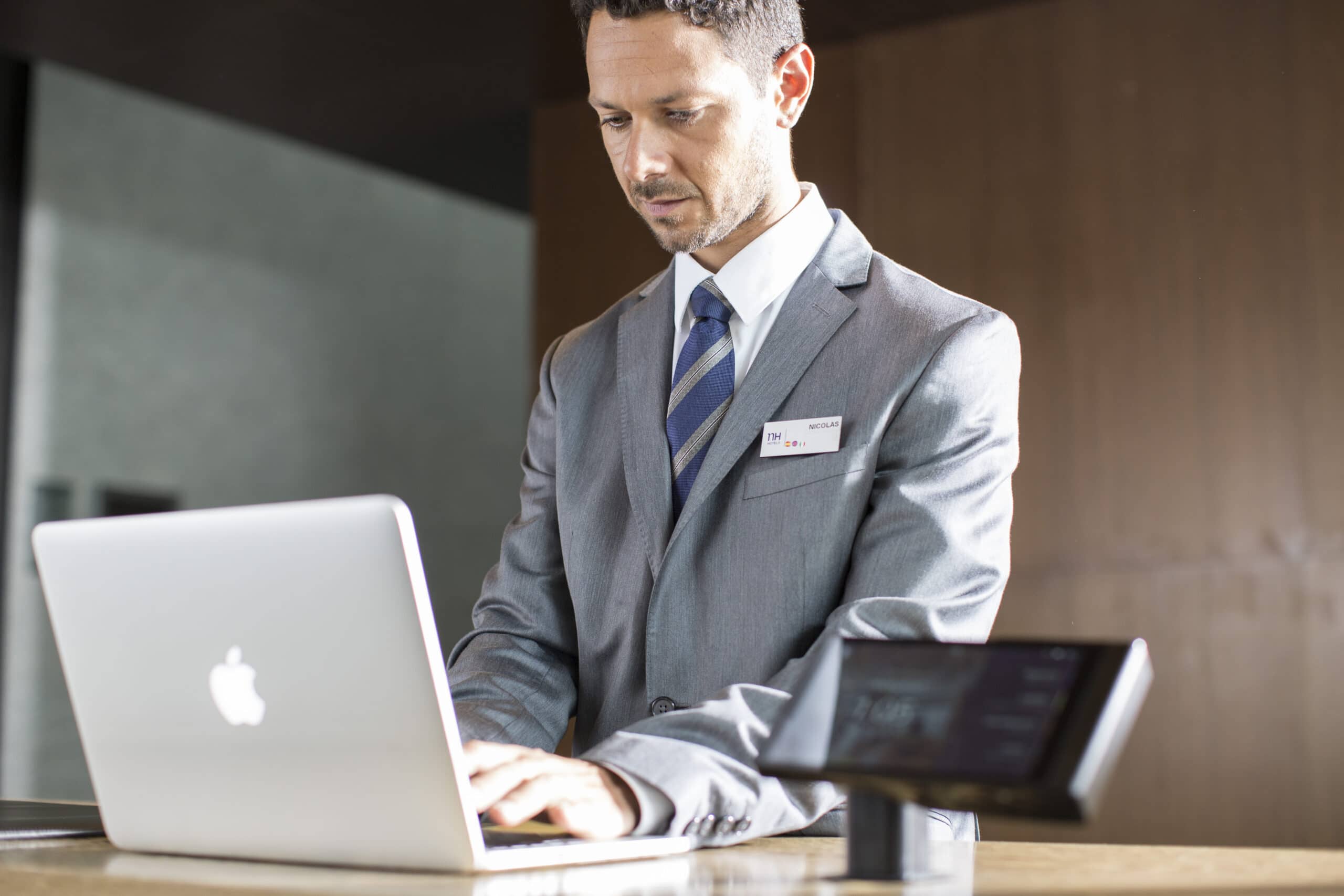 We can also take it one step further. Using predictive AI engines we can help the merchant to conduct a Customer Lifetime Value (CLTV) analysis of their customers, gauge loyalty engagement and assess churn levels. The retailer can also communicate directly with the customer online, through text messages or via an app to deliver targeting marketing customised for the individual shopper.
There is a third driver for biometrics that restores the balance with e-commerce retailers: security. Australia was a leader in card security with the early adoption of chip and pin, and yet credit card fraud rates have continued to rise. According to a recent survey, a third of Australians use the same pin number for all cards so that once compromised all of their cards are vulnerable to fraud.
A physical in-store fingerprint reader can narrow the chances of false identification to less than one-in-a-trillion. That makes for a solution that is more secure than a traditional POS devices and online payment methods.
The reality is that bricks and mortar retailers have been slow to the data game. But through recognition of individuals and delivery of personalised experiences (we can use registered cards in the users' wallet to identify them and pass on entitlements), we can chart a different path.
Integrated, data-driven, solutions can level the playing field with the online behemoths – empowering retailers and customers alike.
Touché is a fingerprint based payment and loyalty management solution. For more information visit: gotouche.com