Hobart's own LUC. Design has won the Global Innovations Award (GIA) for Excellence in Visual Merchandising in Chicago. GIA (the IHA Global Innovation Awards) is the leading housewares industry awards program, covering the industry as a whole, including both retailers and manufacturers/designers, worldwide.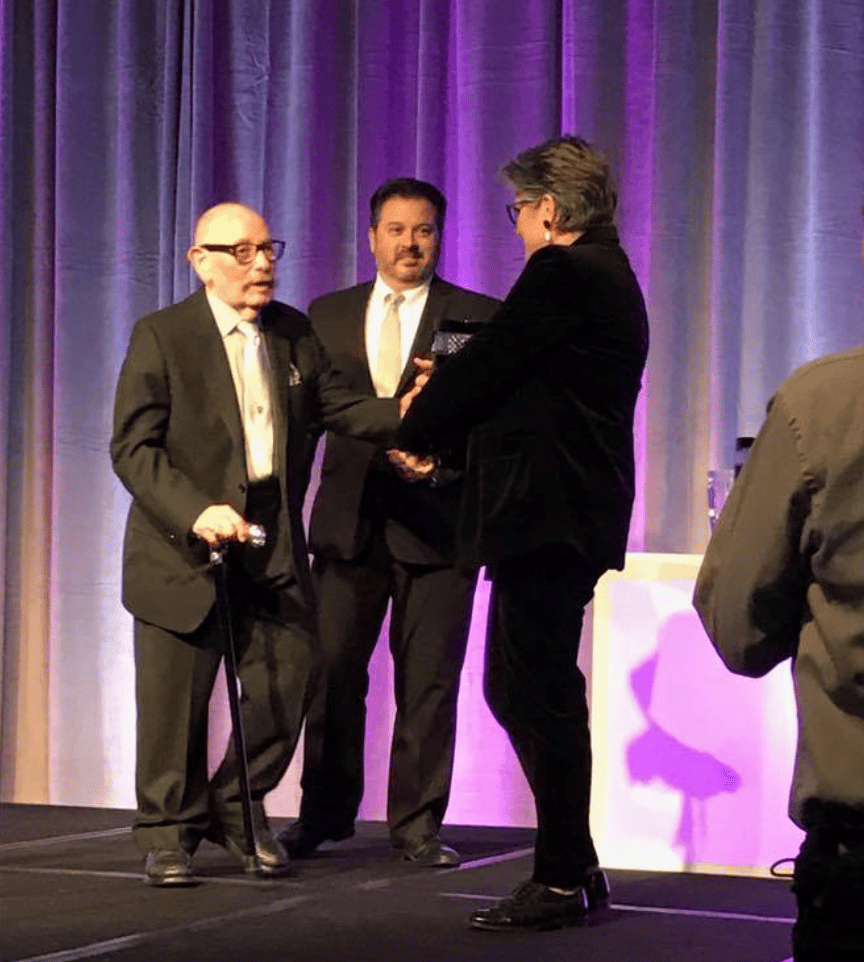 There were 28 businesses from around the globe at the Global Innovations Awards and Lucy Given, owner of LUC. Design, was awarded the Top Window Award – the coveted Martin M. Pegler Award for Excellence in Visual Merchandising.
Martin M. Pegler has been actively involved in visual merchandising for more than 60 years, experiencing and influencing the many facets of this field throughout its ever-evolving and interesting development. He is the author of over 80 books, has been a professor for thirty years at the Fashion Institute of Technology in New York in the Display & Exhibit Design Department. Mr Pegler's textbook, Visual Merchandising and Display, is used in universities around the world.
"I am incredibly honoured to win this award," Ms Given said, "And for the award to be presented by Walter Pegler himself was just amazing."
Mr Pegler, a legend of the Retail industry, made a marvellous speech prior to presenting Ms Given with the award. The speech urged those in the room to still believe in the joy of retail; to believe in the traditional form of retail but also to be open to change.
"Walter referenced three fortune cookies he was given at a recent dinner – one said "Be open to change", the other said "embrace tradition" … and the 3rd fortune cookie he gave to me," Ms Given said.
"The message will be my secret…but it was very appropriate!"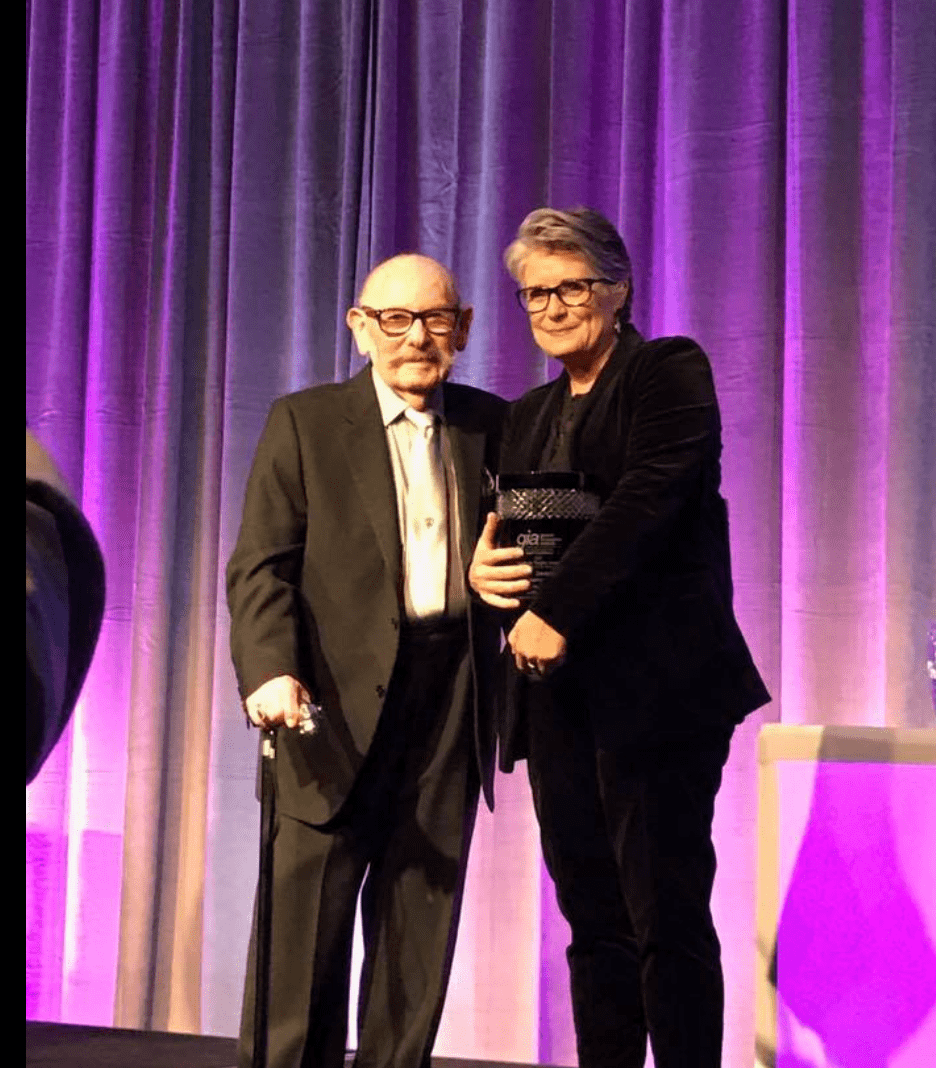 LUC. Design launched in 2013 in South Hobart but soon out grew the quaint space and moved to the quintessential location in Salamanca's Ordinance store in September 2015. Stocking leading international brands including Missoni Home, Tom Dixon, Stelton, Gubi, Menu and Dinosaur Designs, Luc Design, has filled a long time void in the Tasmania retail scene.
Ms Given's philosophy of "buy once, buy well" is at the core of what LUC. represents. She explains that "good design doesn't necessarily have to have a hefty price tag but it should resonate with you.
LUC. now joins the echelons of other Tasmanian icons such as MONA, Saffire and Lark Distillery on the international stage.
"This opportunity for me, and for my business, has been transformative. It was such a fantastic experience that I will be forever grateful for," Ms Given said.
For more information regarding these awards or LUC Design please click here.