We live in a pretty incredible world. A world where you can order fresh produce in the morning and have it delivered to your door by that afternoon, spot an outfit you like in Paris and have it hanging in your wardrobe in a matter of days and restyle your entire home without leaving the comfort of it.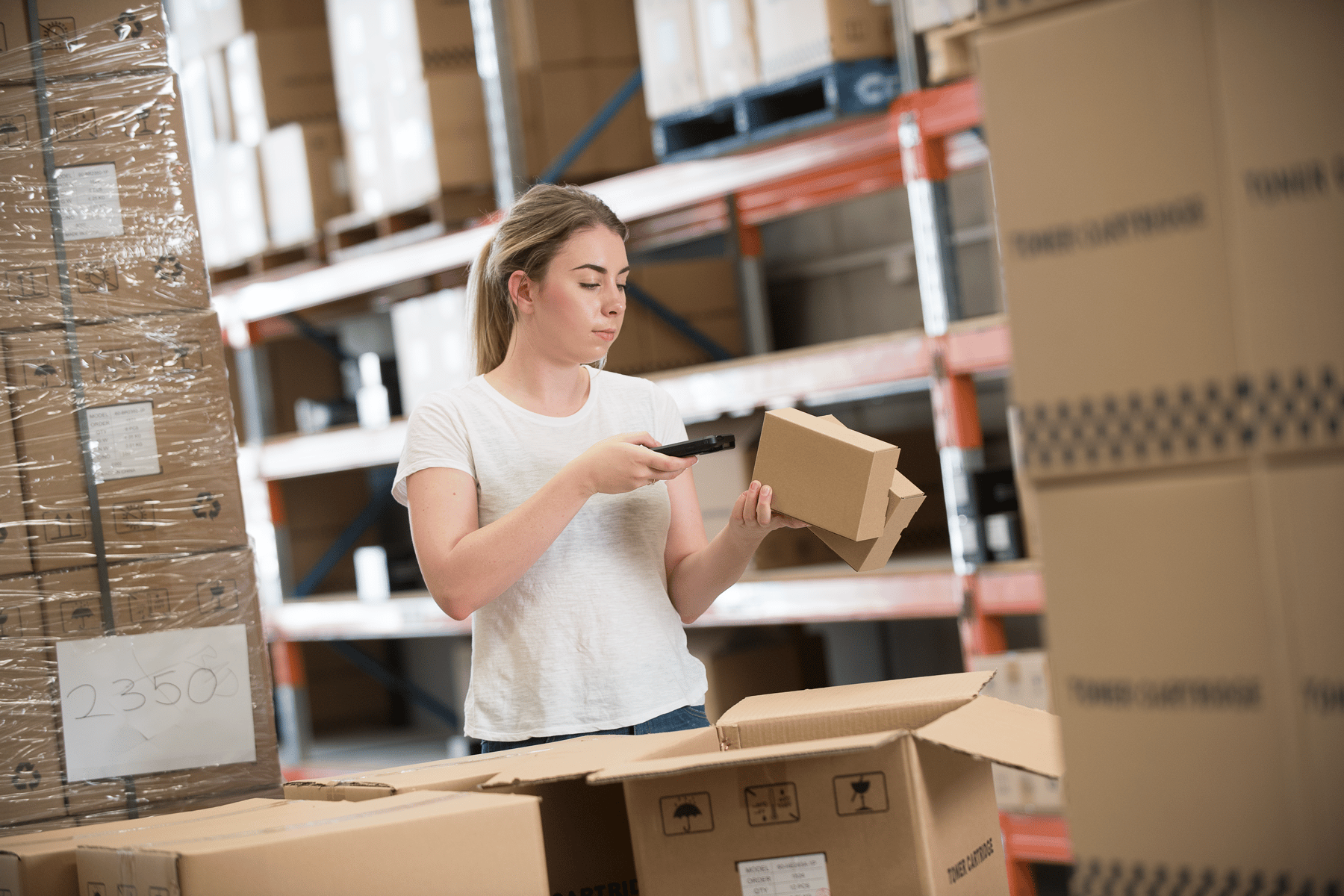 As consumers, we love the ease and convenience of being able to shop for anything, at anytime from anywhere. We are omni-channel crusaders, discovering, purchasing and even returning across a variety of digital and offline channels. And while this is wonderful when you are the customer, it puts a huge amount of behind the scenes pressure on retailers to keep operations running smoothly so consumers can shop in the luxury they are accustomed to.
One of the biggest challenges retailers face in today's omni-channel purchasing journey lies around inventory management. With most brands selling across social, ecommerce platforms and their brick-and-mortar stores it can be tricky to maintain a clear picture of what stock is needed where. There's no surprise that 50 percent of retailers say they spend multiple hours each and every week managing their inventory and almost half are unhappy with how they do so. We all know a messy relationship between sales channels and supply chains inevitably spills over into lost profits and reduced growth potential.
Below are some simple tips for retailers to put cross-platform breakups in the past and cultivate a harmonious match between their stock and their customers.
Forecast demand. Too much stock can lead to mounting storage costs, an increased possibility of theft and the chance you'll be left out of pocket with the goods if they don't sell. Too little stock might mean missing a potential sale period or not being able to deliver to your customer. You can find the sweet spot with a system that lets you keep track of stock movement so you can adjust inventory levels accordingly.
Real time monitoring. Many businesses still manually count their stock. Around 17% of Australian SMBs use pen and paper or Excel to manage inventory and 16% rely on sight alone. This is not only time consuming but there is a higher possibility of human error occurring. If your counting and ordering takes up to 2 weeks, that's an extra 2 weeks your cash is locked up. An automated solution will let you set a minimum and maximum level and replace stock as soon as levels are low.
Shopping cart integration. This one might seem obvious, but a lot of small businesses don't pair their ordering systems with inventory management. An all-in-one solution takes the guess work out of stock levels and also helps paint a picture of what products are popular at certain times of the year.
Cross platform view. Just like consumers, retailers are multi-tasking across desktop, mobile and tablet, so it's important you find a system that allows you to access inventory information safely and securely on the fly – from anywhere, anytime.
About Neto
Neto is the only Australian founded retail and wholesale management platform providing a complete solution for ecommerce, point of sale (POS), inventory and fulfilment. The business was founded in 2011 and helps customers increase revenue and operational efficiency year on year. Their integrated back end technology enables an exceptional and consistent customer experience through any channel be it in store, online, future proofing their customers in an evolving market. As an Australian company they offer the largest onshore support team in the market. https://www.neto.com.au/