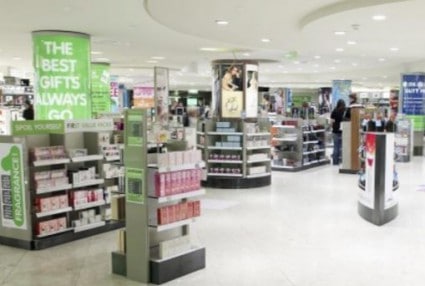 Melbourne Airport has re-appointed travel retailer, Dufry, as its partner for international duty free retail.
The partnership extends the existing contract held by Dufry-owned Nuance to 2022, and is a significant milestone for Melbourne Airport as it continues to expand its retail offerings for local and international travellers.
The current airside duty free retail operations, located in Terminal 2, will undergo a total metamorphosis over a 12 month period, delivering a 30 per cent expansion in its retail footprint and a new layout when complete by first quarter 2017.
Servicing nearly 9 million annual Victorian and international visitors, the new duty free retail experience promises to be world class, incorporating key elements of the 'next generation stores' being developed by Dufry.
The partnership is a first for Dufry in Australia, who Melbourne Airport says demonstrated a clear intent to grow its presence within the Australian market through the newly extended partnership with Melbourne Airport.
This next phase of retail transformation at Melbourne Airport follows on from the successful opening and official launch of the new T4 domestic terminal and transport hub in December 2015.
T4 is built on 20,000sqm over three levels and can accommodate up to 10 million passengers a year. It incorporates self service technology to provide passengers with a quick and easy start to their journey and a central departure lounge with more than 30 specialty retail and food and beverage stores.
Andrew Gardiner, Chief of Retail at Melbourne Airport, said the growth of the international duty free retail offering underpins a critical component of Melbourne airport's retail transformation.
"When complete, local and international visitors to the airport will benefit from a duty free retail experience that is in keeping with Melbourne's renowned reputation as the fashion and retail capital of Australia," Mr Gardiner said.
"Melbourne Airport is fast becoming a preferred international gateway for many overseas visitors, especially Chinese travellers, where we have seen a 24 per cent year on year increase in 2015," he said.