Recognising that Christmas means something different to everyone, Mirvac Retail has created a series of immersive festive season moments allowing shoppers to share their traditions and to create new ones at their centres as part of the Aussie experience of Christmas.
Each centre has designed its own offer, tailored to customer profiles. Kids can make their own Little Golden Books at drawing stations in centres plus is a be storybook reading, write you own story workshops, Christmas Card making and Christmas sack decorating to get the festive spirit going. And for adults, there is plenty too – from Glam Bars to celebratory drinks bars popping up.
Activations include community art installations, Tinsel Town (a series of mind-blowing rooms the kids will remember forever, and Instagrammers won't want to miss!), workshops such as Wreath Making and Gingerbread Decorating, as well as pop-up experiences like Table Setting One-Stop-Shops, and the Christmas Spirits Bar for adults to take a well-earned break from shopping!
With the title "It's Your Christmas" complimenting Mirvac Retail's approach to all its centre's to be individual and responsive to their particular catchment and urban audience, the experiences reflect local traditions with celebrations in and out of the centres.
Many centres are also involving local community charities and choirs for carols events and participating at the end of year season celebrations outside in their communities from light shows to markets and concerts.
At Birkenhead Point Brand Outlet, the team has taken the Little Golden Book Gingerbread Man story to create their fresh Christmas icon, activated through a Gingerbread man wall and Gingerbread House.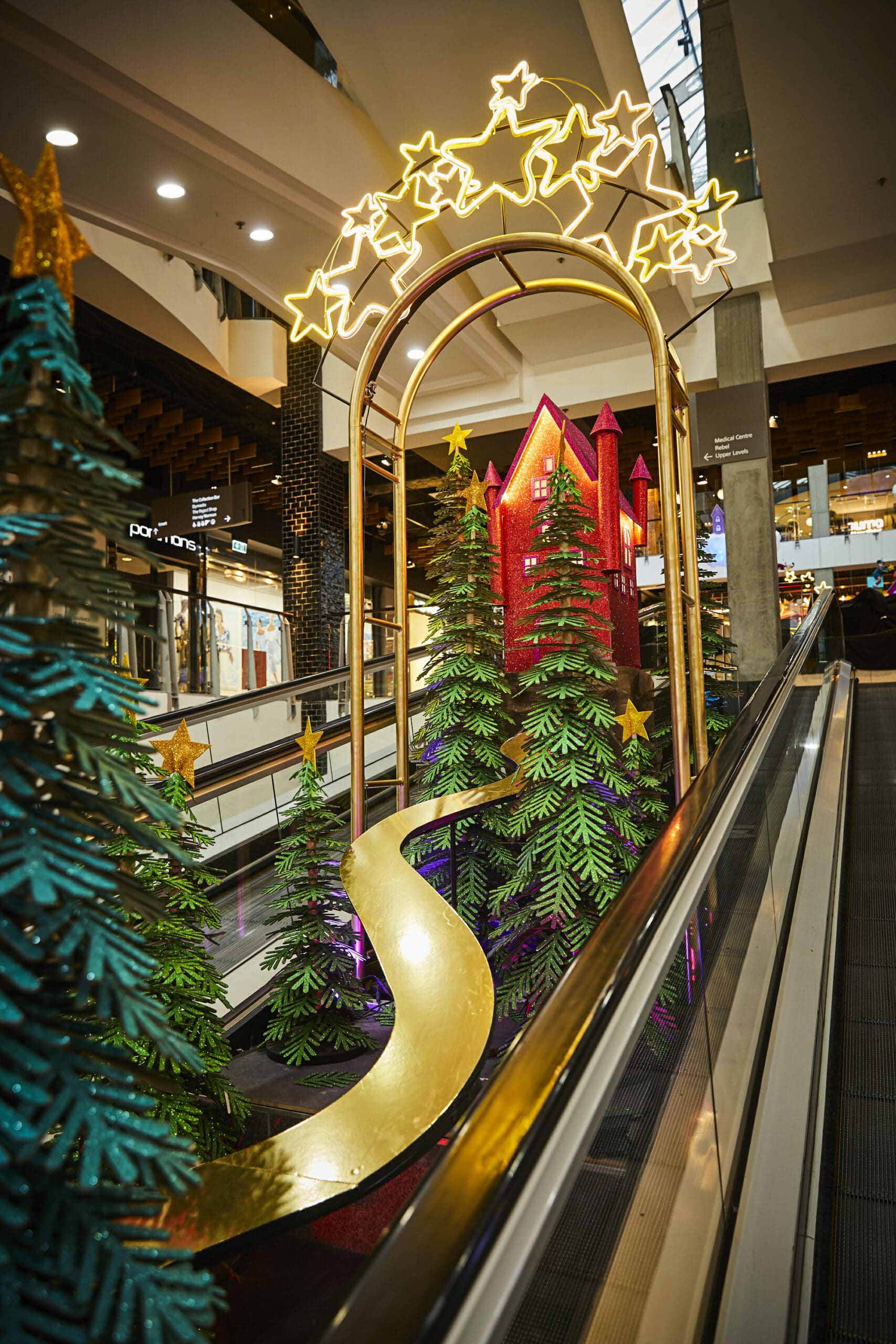 In Queensland at Orion Springfield Central the summer heat will be abated by a magnificent life-size Santa cottage and dance performances will add to community events.
The iconic Broadway Sydney is going all out for an instagrammable Christmas with an elf takeover, plus the exhausted Christmas shopper can take advantage of a wellness retreat zone delivered by MECCA and L'Occitane. The Broadway twist on the Santa set will see a riot of new colours and a unicorn may appear.
The Insta moments don't stop over at Harbourside in Sydney where a paragliding, high-diving Santa adorns the entry, and his shark pulled sleigh is certain to turn heads on locals and visitors alike.
The award-winning Shopping Nanny at a number of Mirvac centres will be in hot demand so extra festive season activities like a carer for movie sessions to free up the parents and a Christmas Storytime in the kid zone are being offered.
About Mirvac Retail
Mirvac Retail owns and manages a dynamic portfolio of shopping centres across Australia's eastern seaboard with total assets under management of over $4.0 billion. Incorporating over 400,000 square metres of retail space and more than 1,700 retailers, Mirvac's centres have strong positions in their local markets with geographic, retail and economic diversity. The centres are individually branded, marketed and positioned to suit the specific needs of its customers in each of their unique catchment areas.
About Mirvac
Mirvac is a leading Australian property group, listed on the Australian Securities Exchange ASX. Mirvac's investment portfolio has interests in office, retail and industrial assets, while its development business has exposure to both residential and commercial projects. With over 45 years of experience, Mirvac has an unmatched reputation for delivering quality products and services across all of the sectors in which it operates.