Embracing mobile is crucial to win over customers and increase their loyalty. With over 40% of the world's population owning a smartphone, and 84% in Australia, according to Deloitte; we use our devices more than ever – including for interacting with businesses.
If you're not convinced, here are some reasons you need to optimise your customer loyalty program for mobile:
Mobile is used more than ever
14.9 million Australians use our mobiles to go online every day, including 86% of those aged 14+, according to The Interactive Advertising Bureau. Smartphone and tablet ownership are on the up too, so it's no surprise businesses are increasingly going mobile to engage customers.
Gone are the days when people used mobile phones solely to call each other. A Sensis report reveals almost 80% of Australians are on social media platforms, who prefer to browse social media on their mobile.
Sensis reveals that where Australian consumers were historically wary of business advertising on social media, they are growing more accustomed to it. The level of trust among consumers of brands who had positive interactions with social media has increased from 52 to 64% from 2016 to 2017. Levels of trust in businesses that provided engaging and relevant content also increased from 52 to 63%.
With individuals positively interacting with mobile and social media at their highest ever levels, what does this mean for your business' customer loyalty program?
Your customers want a mobile experience
Nielsen research indicates 70% of consumers in the Asia-Pacific region are much more likely to enrol and participate in a loyalty program if a mobile app is offered. So, by harnessing the power of mobile, you'll see your customer loyalty levels significantly increase. Here's how:
According to Sensis, 16% of Australian consumers use social media (primarily on their smartphones) to research products and services. 54% also want to receive discounts, and 48% giveaways from brands they follow.
If you can interact with your customers through social media (via their mobile) you'll definitely be capturing their attention.
Gone are the days of having a wallet filled with loyalty cards for various stores. We now have a "digital wallet", with platforms such as Apple Pay, Android Pay and Samsung Pay enabling digital payments. As a Deloitte study found, consumers expect a "frictionless checkout experience".
Get yourself a loyalty app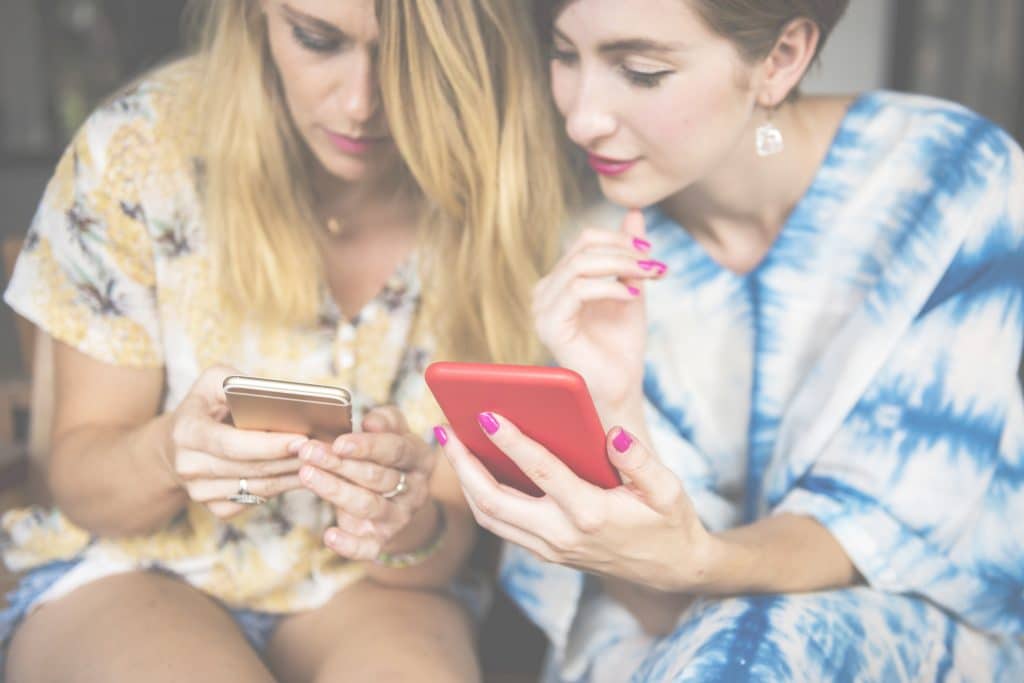 Research by US company Pointsource, has found that less than half of companies with a loyalty program offer a mobile version. This is surprising because Deloitte's study reveals 24% of Australian adults want a mobile app to order goods, jumping to 36% among 18-24 year olds.
Small businesses should take example from large companies like QANTAS and Virgin's loyalty programs. By offering loyalty programs to customers you engage with them on a higher level. You can incentivise them to accumulate and redeem awards, send special offers, exclusive events happening nearby, and personal messages and provide them with helpful resources they can use to interact with you even after they've purchased. All this can all occur through a simple push notification.
By diving into the digital world and building mobile capabilities, your business will be able to retain current customers, attract new audiences and maintain a program that will continue to grow as the digital era expands.
You'll get data to improve your customer engagement
By making your loyalty program mobile, it's far easier to monitor who your customers are, what they want and how they interact with your business. You can monitor their engagement at different stages of the customer journey using analytics tools that provide insight into the ways people are interacting with your loyalty app.
With a mobile loyalty app, you can track things such as:
Your customers' spending habits
Which products or services your customers prefer
The purchase history of your customers
Who your top customers are
The success of a particular offer or campaign
All these factors provide invaluable insight into the behaviour of the people doing business with you, so you can improve your offering or tailor your marketing accordingly.
About Muulla
Muulla are innovative technology developers specialised in creating engaging, online and mobile media loyalty solutions for the retail and hospitality sectors. Their focused objective is to drive increased and repeat traffic to online & bricks-and-mortar stores. Visit muulla.com