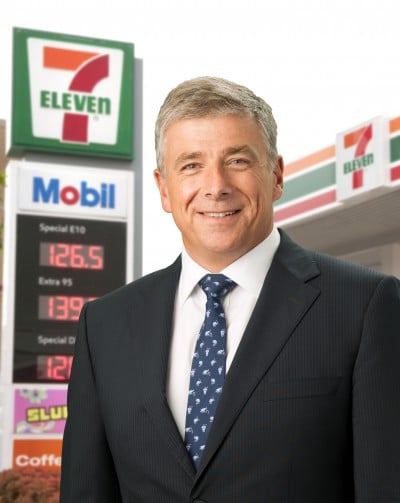 Angus McKay has joined franchise convenience chain, 7-Eleven, as CEO.
Mr McKay will take over from interim CEO, Bob Baily, who will remain a member of the 7-Eleven Board. Mr McKay was most recently CEO and MD of Skilled Group, and was appointed following a global recruitment campaign.
He has also served as MD of Pacific National Rail, CFO of Asciano, and CFO of Foster's Group.
7-Eleven Chairman, Michael Smith, said the appointment of Mr McKay is a crucial part of advancing the company's Strategic Reform Programme.
"Mr McKay is a proven builder of strong and connected teams and has created successful cultures in multiple business environments, which makes him a perfect fit for 7-Eleven," said Mr Smith.
"He has a long and successful history across a range of industries and in many parts of the world where he has brought a strategic approach to business development as well as operational capability and efficiency, which are all important attributes to building the new 7-Eleven."
Mr McKay said he is committed to building a strong relationship with franchisees and enabling them to run their stores in a way that delivers value for them as small business people.
"Working with franchisees as well as our suppliers and other stakeholders will be a crucial part in 7-Eleven's ongoing success and being an industry leader," Mr McKay said.
"The Strategic Reform Programme sponsored by the Chairman is a central plank in our future and it will continue to be implemented across the organisation as the basis for enhanced governance and oversight and having the people and culture to ensure our business is the best it can be."
7-Eleven's major shareholder Russell Withers welcomed the appointment and said "Mr. McKay's experience will bring new thinking and a fresh approach to our business that would enable 7-Eleven to remain Australia's number 1 convenience store operator."