In this brand-new Q&A series, we are speaking with the very talented members of the ARA Hair & Beauty Committee. These creatives are at the top of their field, and we are lucky enough to have the opportunity to get an insight into their success and stories.
In this article we are speaking to Nathan Armagnacq, Salon Director at Oscar Oscar at Chadstone, Melbourne.
Q: Welcome Nathan. Please tell us about yourself. Tell us about your business, what you do, who you work with and how long you've been working in the hair and beauty industry.
A: Hi my name is Nathan. I'm French Bulldog obsessed. I operate Oscar Oscar salon at Chadstone l have been a business owner for 11 years. I work with Jacky Chan and my team of superstar hairdressers. We have a team of 22 and we are desperately needing more. I've been a passionate hair colourist for 21 years! Please don't ask me to tong hair I still use a GHD and wrap the hair around it like it's a tong! Embarrassing. I've also been a passionate industry advocate for the last 12 years. I am a proud member of ARA's Hair & Beauty Committee.
Q: Tell us about a 'pinch me' moment you've experienced in your career. We are sure you've had many!
A: My biggest pinch me moment was when I sitting in the salon and working on my laptop and overhearing a conversation that my newly qualified stylist having with a difficult guest. She politely but firmly told the guest that if you continue to speak to me in this way, we will not service you now or in the future! I thought that was wonderful to see the tools that I give them applied. I went home with a huge smile on my face, knowing that this young person now has a set of skills that can be used anywhere, anytime and in any profession.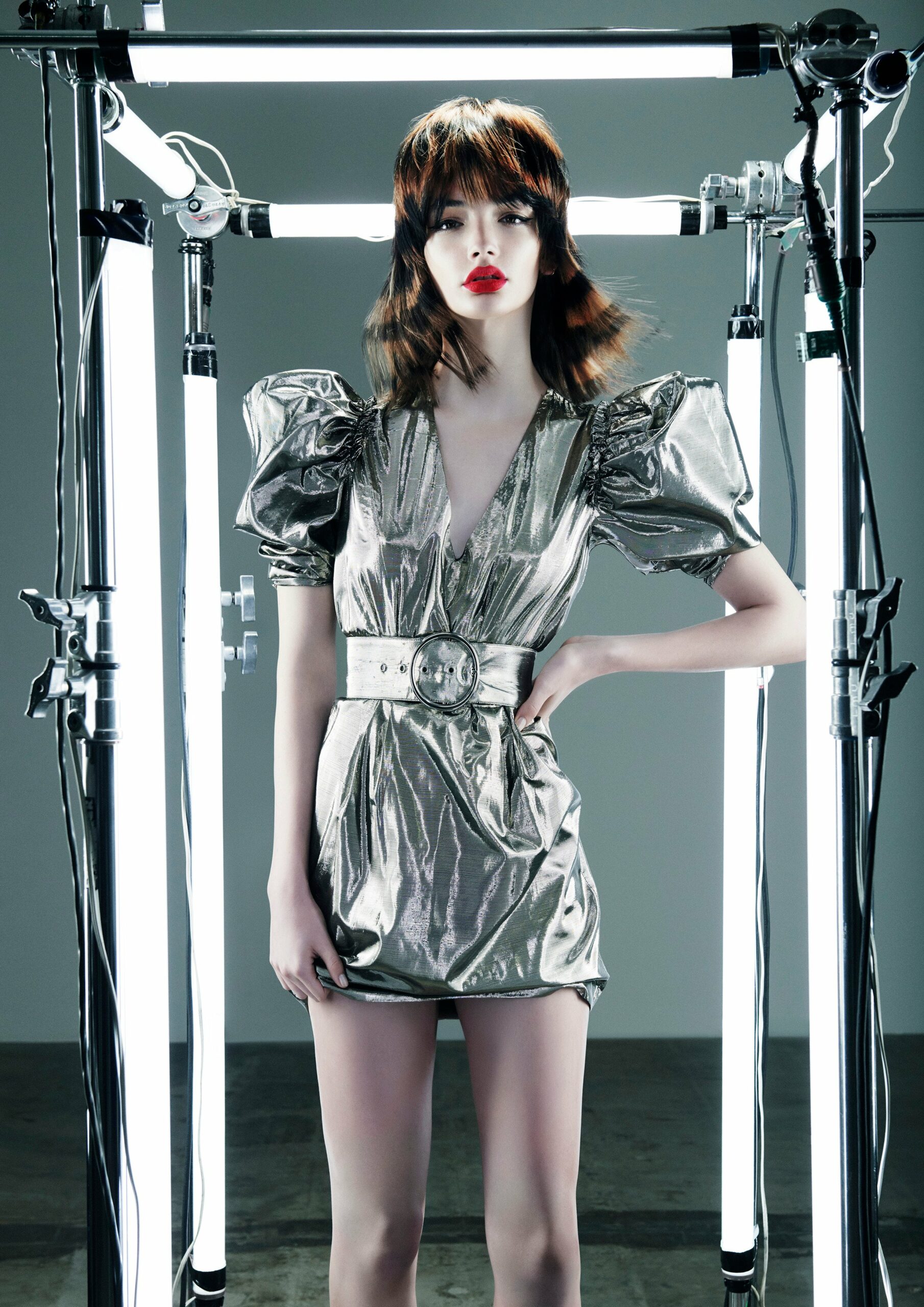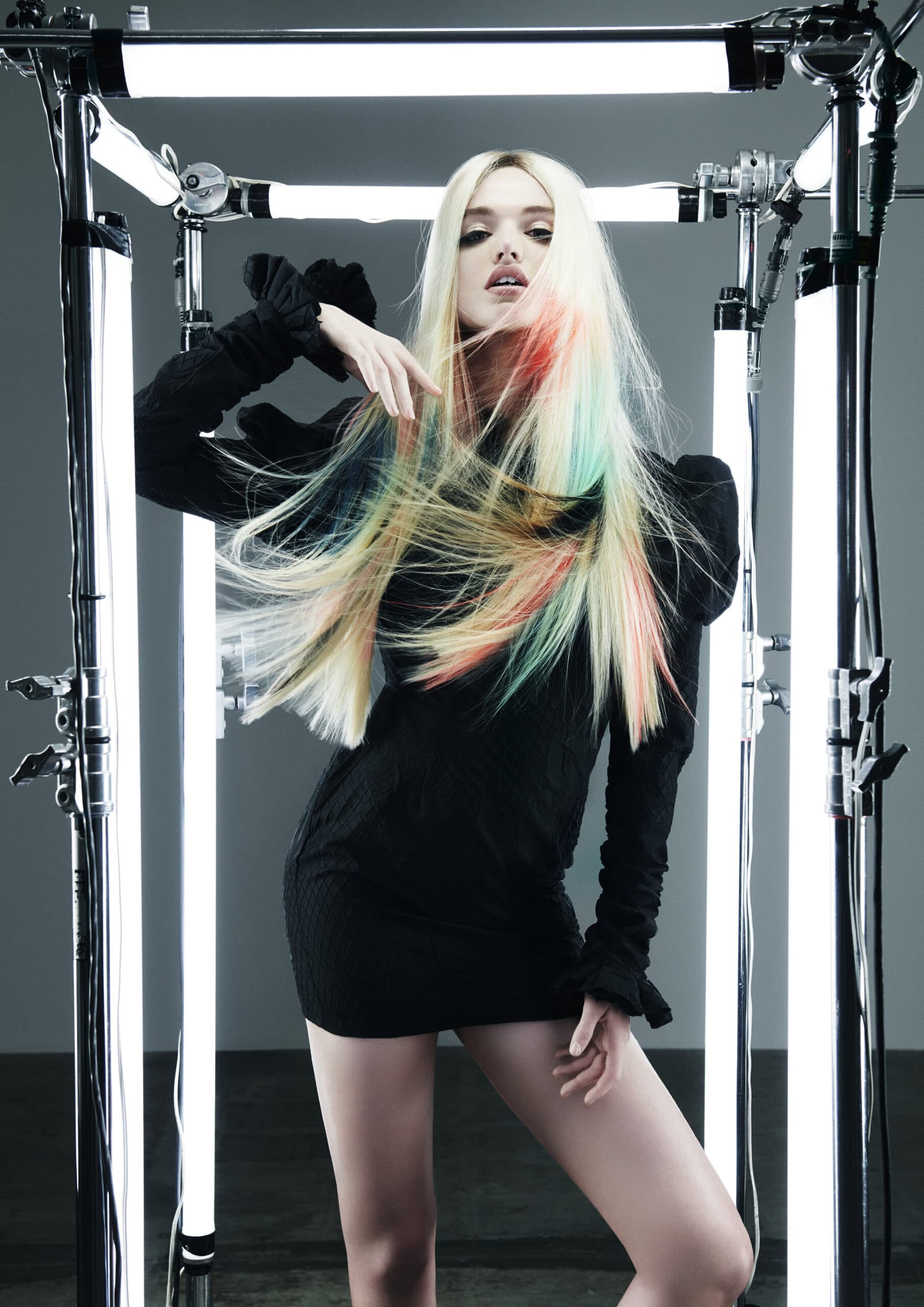 Q: What initially drew you to the creative hair industry? Is it what you expected?
I would go to the salon every week with my Mum and stare into the mirrors so I could see the optical illusion of hundreds of mirrors. What I liked most about the experience was that everyone left the shop happy. When I was in grade 10 I hated school and took a year off. I was hanging around the house and my Mum told me "you need to go back to school or get a trade" and I was like "No way man, I'm not going to school". So she marched me down to Logan Take in Brisbane and I started a pre-apprenticeship course that day. I have loved it ever since. It was not what I expected and the industry is vastly different now to what it was 21 years ago when I started. It was like the Wild West. I expected that I would do hair and drink coffee and listen to music. However the reality is as you get older in our industry it becomes more about satisfying and protecting yourself emotionally from the many things that clients tell and expose you to. I have also learned a little about a lot of subjects, which gives me the ability to speak to anyone – all learned from being a hairdresser.
Q: What does a typical day look like for you? Or, if there is no such thing as typical, how about a week?

A typical day for me is arriving at the salon at 8:30am and checking in with everyone as they walk in. It's almost an energy bath for them as they walk in and I am able to gauge their mental and physical wellbeing at the same time. We have a little team briefing on what the objectives are for the day… then open the doors. I could be training an emerging assistant on colour application, or doing a one-on-one meeting where there is personal and professional development that is built into every meeting. These go for 30 mins and need to be impactful and helpful. Lastly, I might have clients. I don't take new ones anymore unless they are by referral of an existing guest. I love my client time – it is the best time because we all know that over time clients become friends and friends become clients.
Q: What advice would you give to creatives wanting to get into the hair and beauty industry?
Do it! It is incredible. It has given me a skill set that would allow me to sell ice to eskimos. I also have this one really cool reason… when you are around young people all day, every day you continue to look and feel young. I am nearly forty and have conversations with my 18-year-old assistants and understand everything they are saying without having to refer to urban dictionary.
Long story short – it turned this shy suburban kid into an interesting well rounded and self-assured, fun person.
Photo Credits
Colour @Nathan_oscaroscarchadstone
Cutting and styling @jacky_oscaroscarchadstone
Photos @andrewotoolestudios
Makeup @kylieotoole