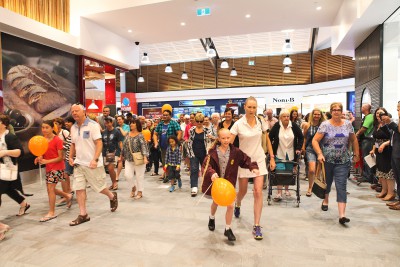 Vicinity Centres and ISPT's $55 million redevelopment of Halls Head Central Shopping Centre in Peel, Western Australia, has opened this month.
The redevelopment of Halls Head will accommodate the trade area's population growth, forecast to increase by 30,000 residents over the next eight years, as well as day trippers and tourists that visit the Peel region.
Located 75km south of Perth, the Halls Head Central redevelopment opened on schedule, ahead of budget, and 100 per cent leased.
The centre has tripled in size and now boasts a new Kmart, 55 specialty stores, transformed Coles, and a casual dining precinct and dedicated alfresco space. It will also become home to one of Western Australia's first Aldi supermarkets, set to open in June.