'Customer happiness results from joyful, meaningful and engaging experiences, and customer happiness campaigns are most successful when they are executed in creative and innovative ways' –Bernd Schmitt – Happy Customers Everywhere
Planning is everything for any event, yet even more so for retail events designed to build customer loyalty. Decisions as to the guest list, the event theme, location and catering all need to be taken from the perspective of the business objectives driving the event. Regardless of the scale, retailer and market, events are business activities and is done well have the potential to truly separate a retailer from its competitors in the eye of the customer.
Review customer participation in past events
Nordstrom is a US department store chain with an enviable reputation for service. Long before it was common CRM practice each sales clerk kept an elaborate 'personal book', a profile of their repeat customers, from name and address to the clothing sizes, style and colour preferences, birthdays, and anniversaries of the customer and his or her family. Armed with this information, they would call customers to announce the arrival of items that might please them, or to suggest an appropriate gift for an upcoming birthday. Days after making a sale, they go back to the book again in order to write the customer a thank-you note and to check that everything fits well and performs as promised.
This level of connection between customer and sales associate has a significant impact on the ability of a retailer like Nordstrom to deliver customer satisfaction and deepen customer loyalty through highly targeted experiences and events.
This may be why numerous businesses, department stores, luxury brands and specialist retailers have implemented tools such as the Nordstrom client book (most often in electronic format and a component of their CRM software) to record what is learned about the customer each visit. Each additional piece of information adds to the ability of the business to match their customer's preferences and interests with new products, opportunities and events.
Most CRM software can report on past events customers have been invited to, whether they rsvp'd, whether they actually attended, if not why not, whether and what they purchased if it was a selling event, even who they brought as a guest. This information along with their past buying history and lifestyle data can be used to match them to future events.
If customers have been invited before and do not attend that means one of three things:
– The event theme or purpose didn't interest them
– They were busy
– The time or event style did not suit them- i.e. a tech brand could host seniors' smart phone classes at 10am midweek- the store is quiet and seniors are available and alert. Offering classes at 6pm on a Friday for example would have significantly lower attendance and result in the target market (seniors) feeling misunderstood.
It's important to encourage sales associates to find out why they didn't come, so you can better cater to their needs in future.
Review available data to identify strategies for different customer target groups
Product launches, sales and traditional gift giving times are common triggers for customer events.
Different customer target groups are very likely to benefit from different eventing strategies. Take the example of NIKE, this topic's case study, and the varying customer groups that buy and live NIKE.
There are:
– Basketball enthusiasts
– Running enthusiasts
– Football enthusiasts of all codes
– Gym enthusiasts
– Looking good enthusiasts
NIKE also makes a big point of gender differentiating and hosts specialist events for women.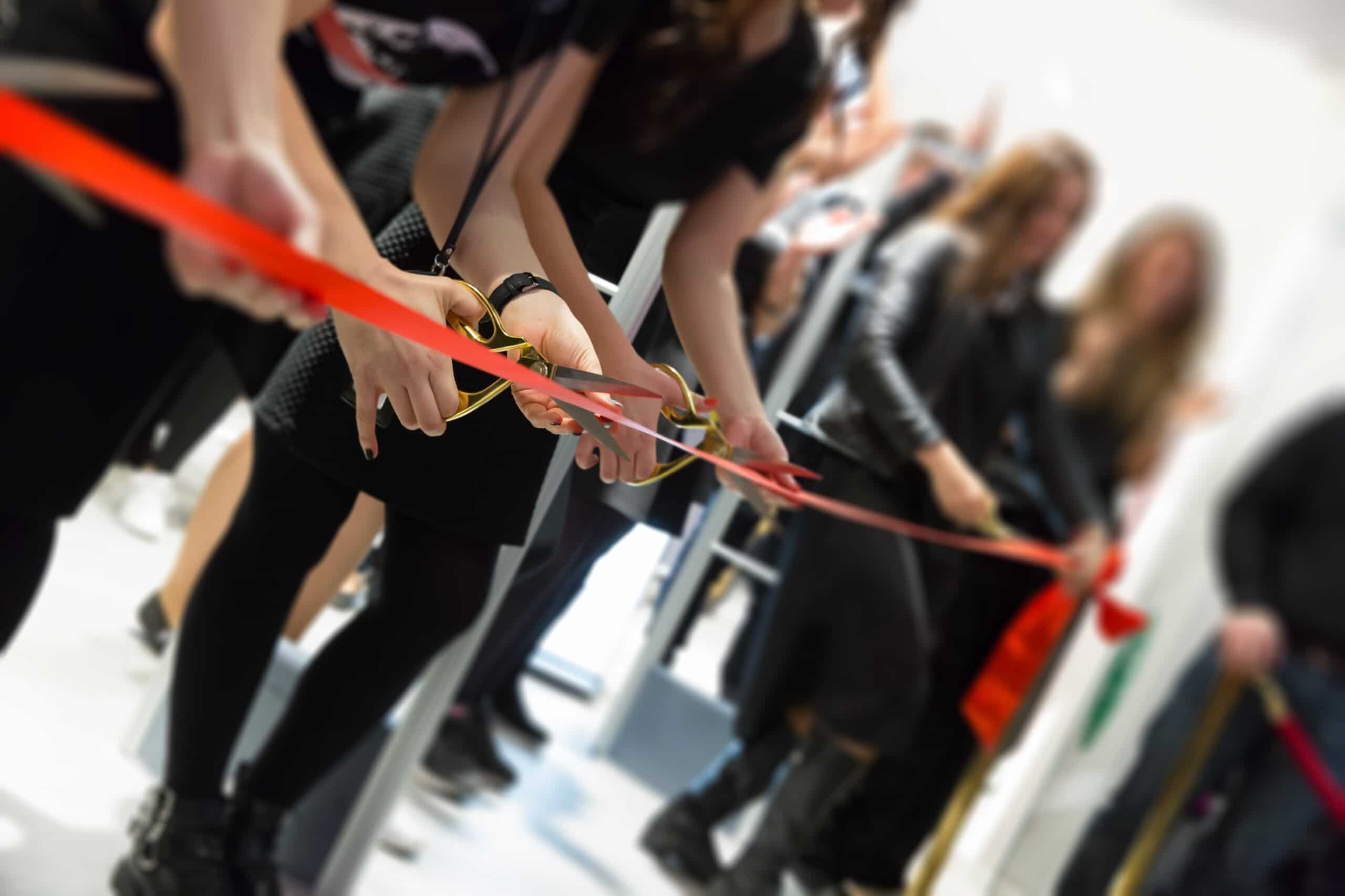 Whilst NIKE may invite a broad spectrum of their local customer base to a flagship store opening they are just as likely to host several smaller events for niche groups to introduce them to the elements of the store experience that will excite them specifically.
It's all about what will be of most value and interest to that target group to deepen the connection and commitment to the brand. NIKE is all about building the tribe.
Of value to note here is that not all customer events need to be selling events. In fact often those that are the most memorable for the customer are those events that are experiential in nature and only have a loose stamp of the brand. Customers very much appreciate invitations to events that are not thinly veiled invitations to spend. It makes them feel truly valued and a part of the brand family.
Research emerging strategies to build customer loyalty
When researching emerging strategies to build customer loyalty it is essential to look at the strategies of online retailers.
Those retail businesses either exclusively online or with an online platform have in most cases been fast to leverage social media as a method of customer relationship building.
Many retailers have built their business model on a push strategy to attract and retain customers. It is as it sounds, retailers push their product to the customer through external marketing and the instore experience.
Implementing a pull strategy shifts the emphasis to the customer as the originator of the demand. This involves quite a different vision of service and supporting business practices.
With a pull strategy:
– Staff are united behind the vision of delivering quality service to customers
– Team members meet to decide how to coordinate jobs and tasks
– Managers involve employees in solving problems and improving service
– All employees see themselves as service providers and are responsible for winning and keeping customers
– The marketing department involves the whole company in implementing strategy