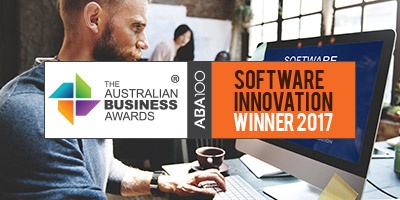 Australian technology company, Pronto Software has been recognised in The Australian Business Awards 2017 as an ABA100 winner for Software Innovation. The category acknowledges organisations that implement and demonstrate innovative solutions for new and existing business needs.
Today, companies are facing a competitive and continuously changing business landscape. In this context, the performance of companies depends more than ever on their flexibility, adaptability and responsiveness. New technological possibilities have the potential to transform the way companies operate within their respective industries with long-term gains in efficiency, productivity and customer loyalty.
Pronto Xi distinguishes itself as a leading business management software solution. As a mid-market business exporting all over the world, Pronto feels honoured to help other Australian businesses do the same. The latest release of the Xi 740 empowers staff at any level to make better decisions, and helps steer company growth, allowing businesses to get the most out of its operational data. It is designed to allow mid-sized businesses to better compete, especially against large multinational companies through the use of ERP, data analytics and mobile in a unified and integrated solution.

The Australian Business Awards program provides notable opportunities for high-performing organisations, which implement world-class business initiatives and develop innovative products and services to be acknowledged and honoured for their achievements both nationally and internationally.
About Pronto Software:
Pronto Software is an Australian developer of award-winning business management software. With an easy- to-use interface and in-built flexibility and intelligence, its flagship Pronto Xi platform drives efficiency and performance improvements to businesses.
Pronto Software prides itself on actively listening to customers and adapting its services to meet their needs to reveal the best solution.

More information at: pronto.net