Victoria's most visited attraction, Queen Victoria Market (Vic Market), has partnered with the not-for-profit Australian Made Campaign, to showcase producers making goods locally.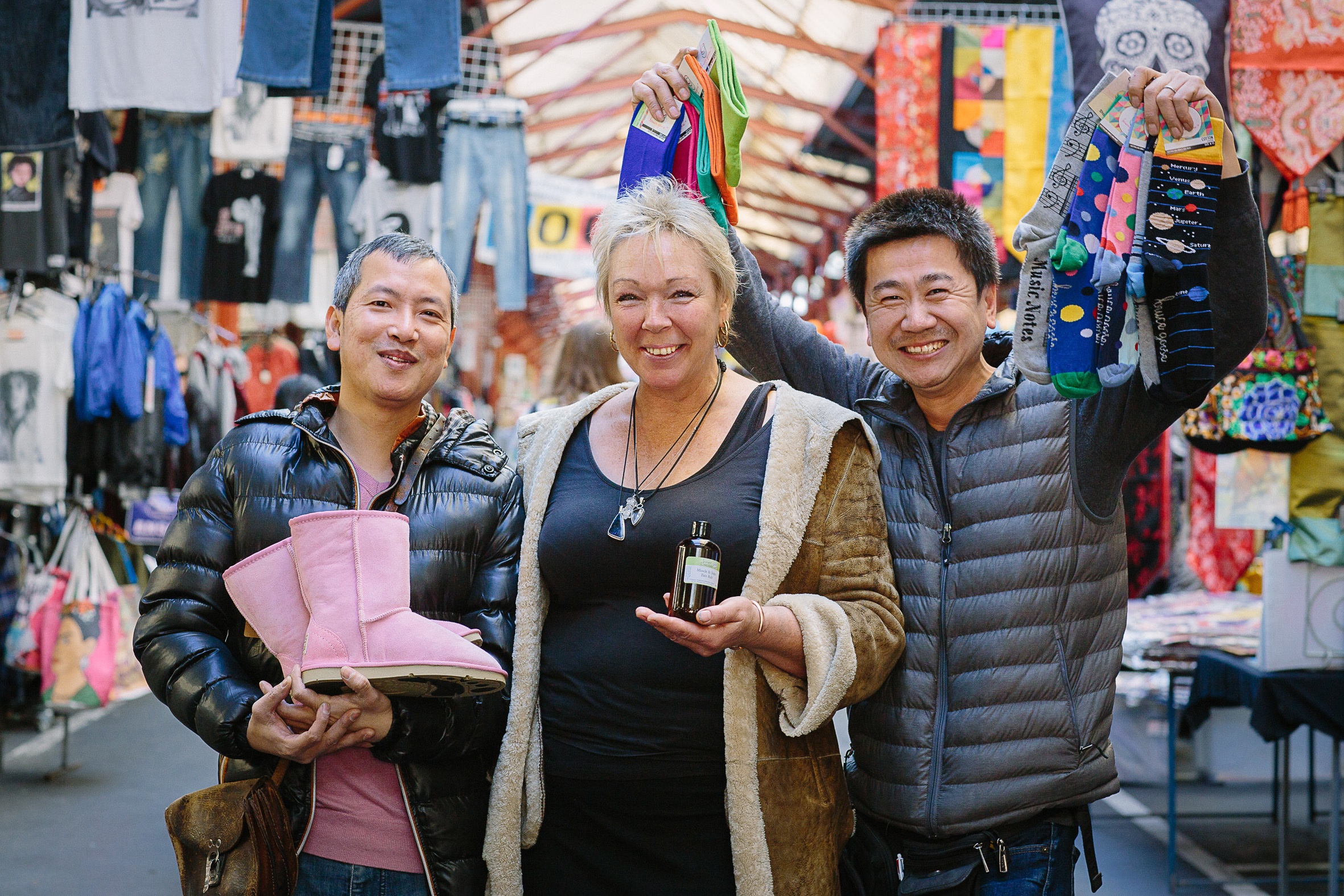 The initiative will profile and celebrate Australian-produced products in the market's general merchandise area, promoting the traders making and selling locally made goods whilst helping visitors rediscover the variety and quality of goods available.
Since late August, Vic Market general merchandise traders making or selling certified Australian-made products are able to display the well-recognised and trusted green-and-gold kangaroo certification trade mark at their market stall and through online marketing channels.
As part of the campaign, Vic Market has produced eight curated video stories to share the heart and soul of the traders who provide Australian-made products. Traders which have called Vic Market home for generations, such as Bruce Goose, Catcher Coats, Cactus Land and Jumbo Ugg are some of the brands that will be featured. See the first of the videos here.
ABOUT THE AUSTRALIAN MADE, AUSTRALIAN GROWN LOGO
The green-and-gold Australian Made, Australian Grown (AMAG) logo is the only registered country-of-origin certification trade mark for the full range of genuine Australian products and produce.
It has been helping Australian consumers, farmers, processors and manufacturers for thirty years.
The AMAG logo can only be used on products that are registered with the not-for-profit organisation Australian Made Campaign Limited. The strict set of rules governing the logo's use also require that it must always be used with one of five descriptors; 'Australian Made', 'Australian Grown', 'Product of Australia', 'Australian Seafood' or 'Australian' (for export use only). To use the logo goods must meet the criteria set out in Australian Consumer Law as well the more stringent Australian Made, Australian Grown Logo Code of Practice. More than 2,600 businesses are registered to use the AMAG logo, which can be found on some 20,000 products sold here and around the world.