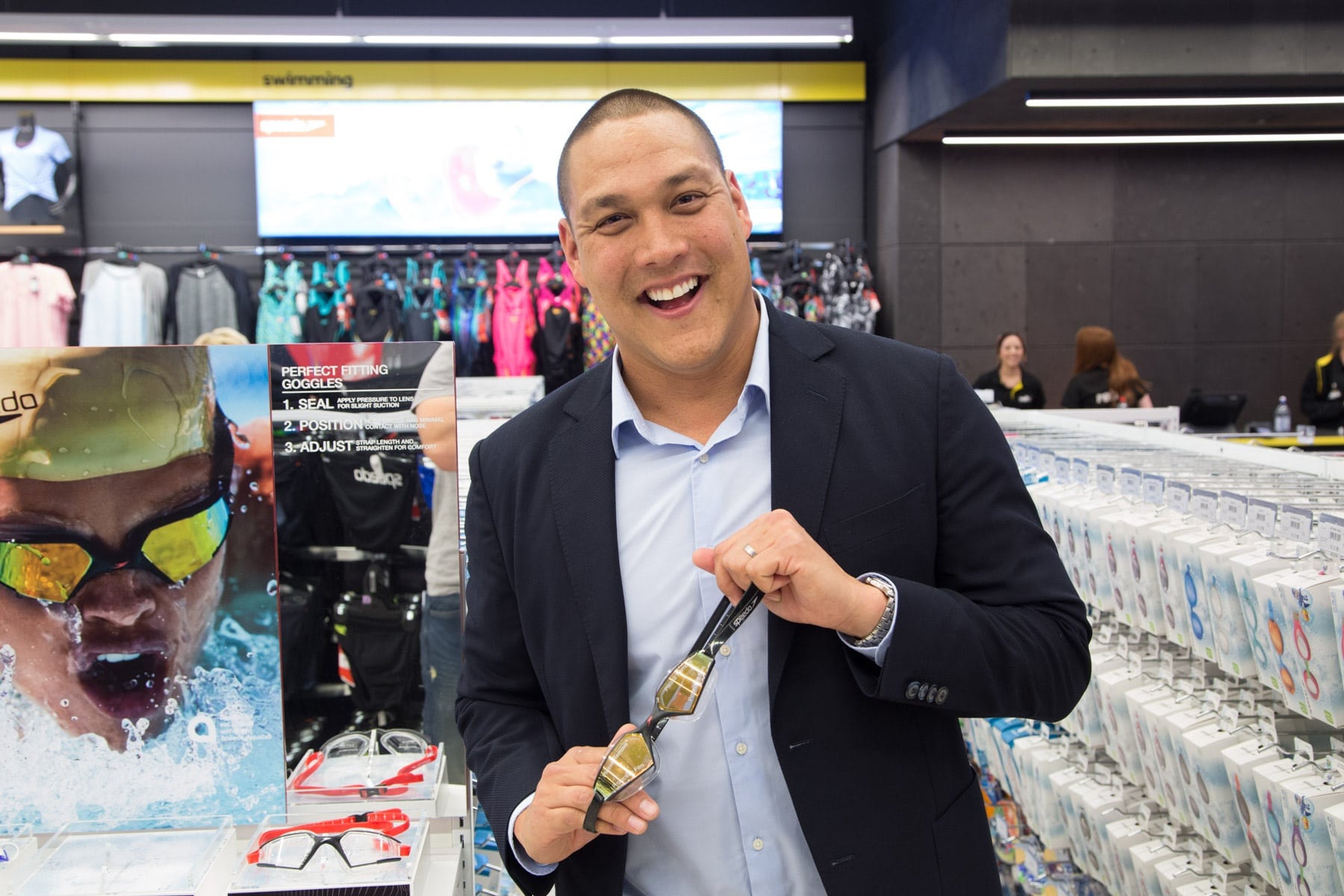 Rebel has opened the third of its state of the art Stadium of Sport stores at Miranda in Sydney's south, unveiling the latest in design innovation and customer experience to an audience of sporting stars, VIPs and local customers.
The launch of the Miranda store follows the success of rebel's 'accelerate' concept stores in Bondi and Chatswood. Combining the latest in interactive technology and innovative design, Miranda's new 'accelerate' store further cements rebel's position at the forefront of retail innovation.
Rebel Managing Director, Erica Berchtold, said the opening of the Miranda store signifies rebel's continued focus on merging the best of physical and digital offerings to give customers an enhanced retail experience.
"The new look and feel store will offer customers tailored specialist services and an exclusive range of rebel products designed to maximise the customer shopping experience.
"With digital technology playing such a major role in our lives, we recognise the increasing demand for experience beyond just high quality products and great service. We've already seen huge success from our Bondi and Chatswood accelerate stores, and we will continue to offer our customers the absolute best in premium products, professional service and unique interactive experiences.
"We're excited to provide all our customers, from sporting elites through to everyday people, with an innovative, holistic shopping experience designed to suit their every need," she said.
Customers visiting rebel's accelerate stores will have full access to the brand's premium product ranges, as well as a team of professionals on offer to provide advice on how to get the best use of clothing and equipment purchased instore.