Australia's extraordinary retailers were crowned on August the 3rd, at the Australian Retailers Association (ARA) Retail Awards 2017 in front of 550 guests at the National Gallery of Victoria.
With the ARA receiving an exceptionally high standard of submissions, this year's Awards was a profound reminder of the vibrant passion that encapsulates the retail industry. With 10 awards up for grabs, the 2017 eftpos Australian Retail Award winners stood out from the crowd in each of their categories.
The 2017 eftpos ARA Australian Retail Awards winners:
2017 eftpos Retailer of the Year
Officeworks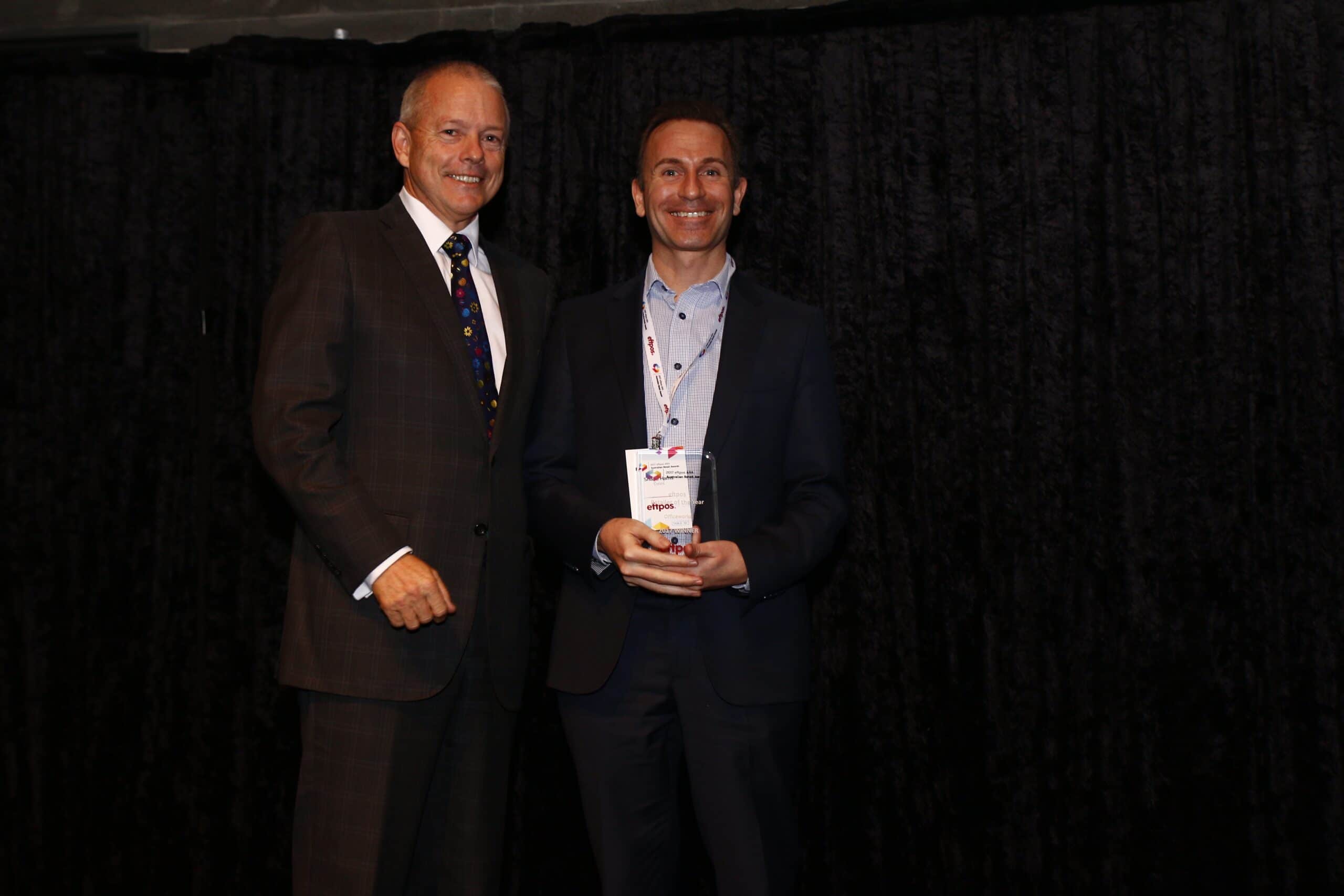 In an exceptional field of remarkable retailers, Officeworks have grown into Australia's largest supplier of office and stationery products. As a true category-killer, this outstanding retailer has climbed to the pinnacle of the industry, dominating the $12 billion market sector.
Employing over 7,000 staff in their 163 locations, the Officeworks strategy is simple; provide customers the widest range of products, with great services, at the lowest prices, whilst creating a rewarding and engaging place to work for its employees.
Runners-up: Dan Murphy's, Bunnings Warehouse, JB HiFi, ALDI Australia, IKEA
Finalists: Big W, Chemist Warehouse, Cotton On, David Jones, EB Games, Harvey Norman, IKEA, Kmart Australia, Myer, Spotlight, Supercheap Auto, Target, The Good Guys, Toys 'R' Us, Woolworths
2017 eftpos Independent Retailer of the Year
The Party People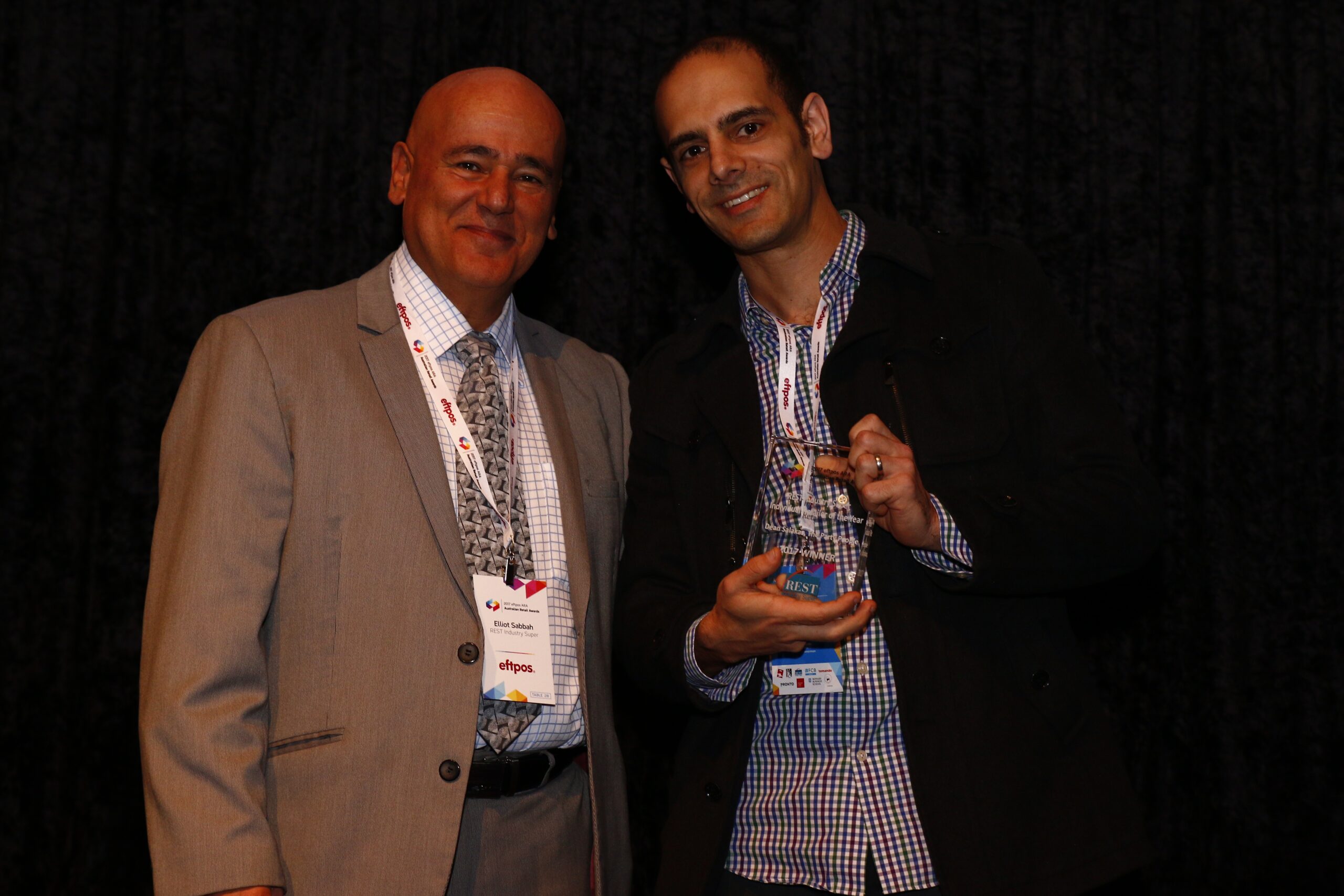 Starting out as a small family-run party store with two employees, The Party People have grown unceasingly over the last two decades to rightfully earn the title of 2017 eftpos Independent Retailer of the Year. As early adopters of digital platforms and marketing strategies, The Party People have managed to rapidly expand operations, whilst holding true to their traditional values and local roots as a truly Independent Australian Retailer.
Runner-up: Nimble Activewear
Finalists: Spoilt Gift & Homewares, Kitten D'Amour, Simply For Strings
2017 Frontline Retail Employer of the Year
ALDI Australia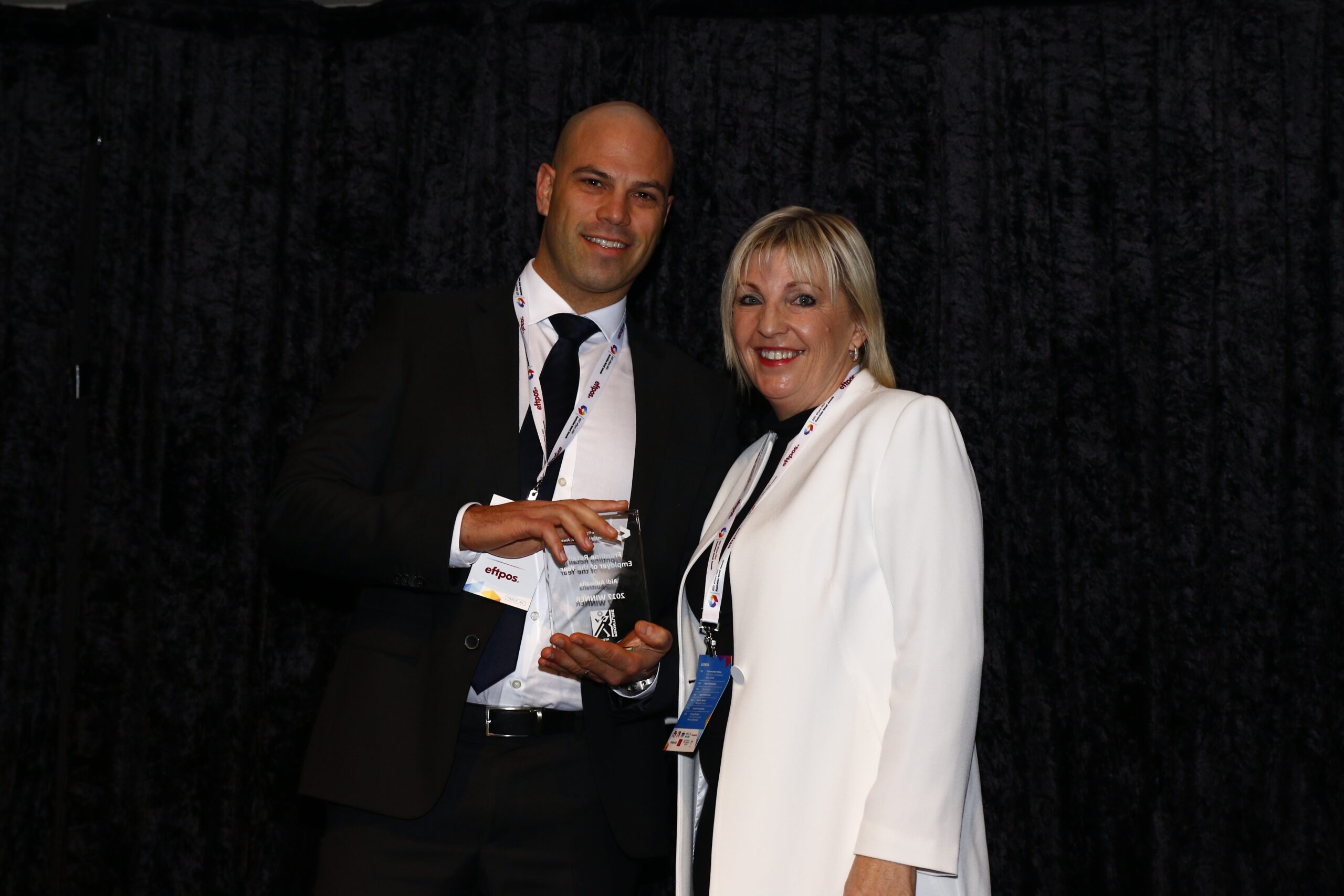 With nearly half a million applications received every year from hopeful candidates, it's no surprise that ALDI Australia has been named the 2017 Retail Employer of the Year. As an outstanding employer of choice within the retail sector, Aldi is an exemplar of the highest standards of HR, recruitment practices, engaging corporate culture, staff recognition and progressive training programs.
Runner-up: Peregrine Corporation
Finalists: Lowes Manhattan Pty Ltd, nib Health Funds,PETstock
2017 Pronto Software Retail Disruptor of the Year
Airbnb Australia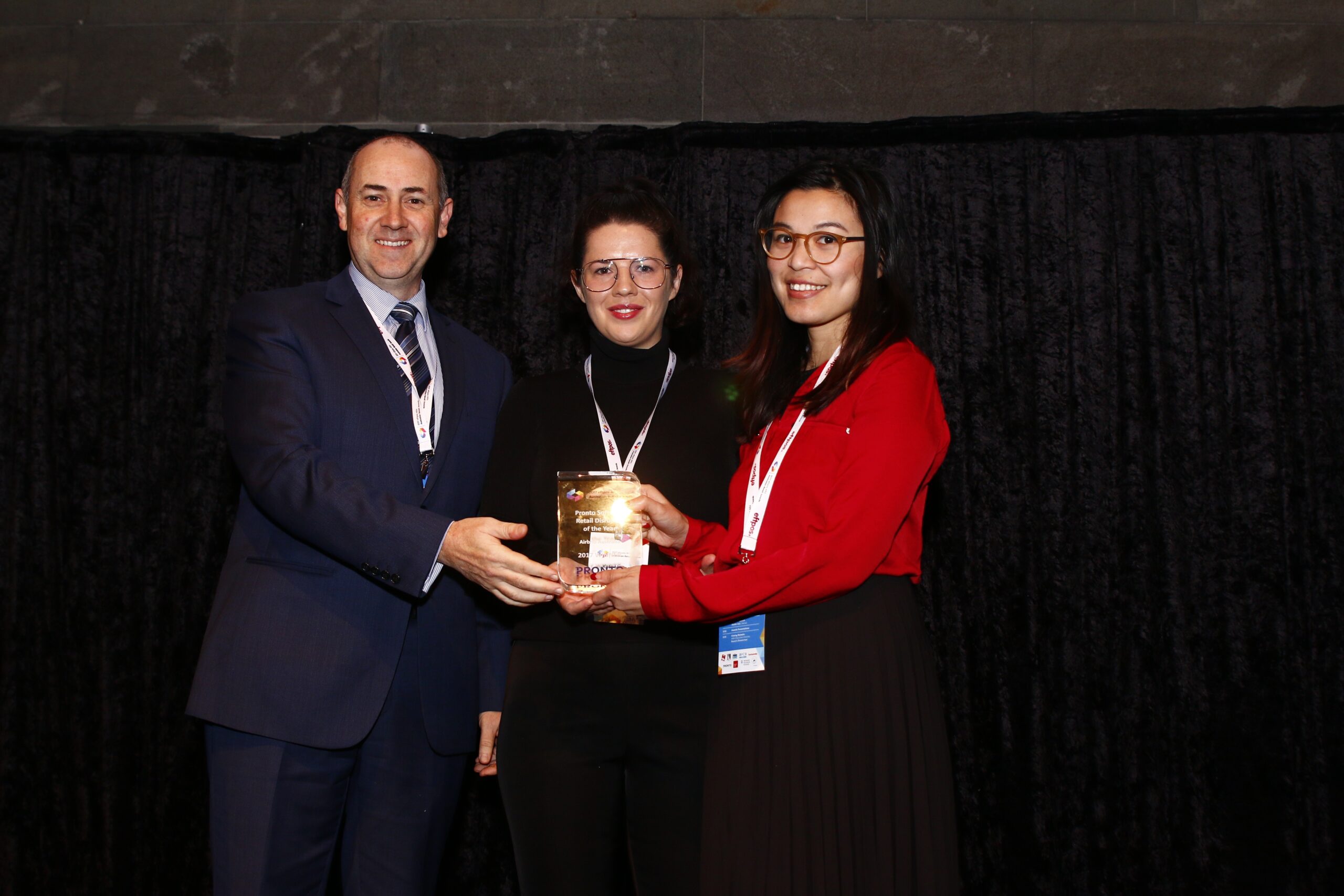 As marketplace mavericks – Airbnb Australia have redefined the very concept of retail – and are more than deserving of the 2017 Retail Disruptor of the Year title. Pioneers in the sharing-economy, the influence of Airbnb's ground-breaking model for accommodation services have paved the way for many Australian retailers to evolve their business models within these new paradigms. Not only changing the retail landscape, Airbnb have also redefined Australian tourism, with millions of travellers using the platform to visit local towns and cities, significantly contributing to the national economy.
Runner-up: Crust Gourmet Pizza Bar
Finalists: Capriess, eyeclarity
2017 Temando Omni-channel Retailer of the Year
EB Games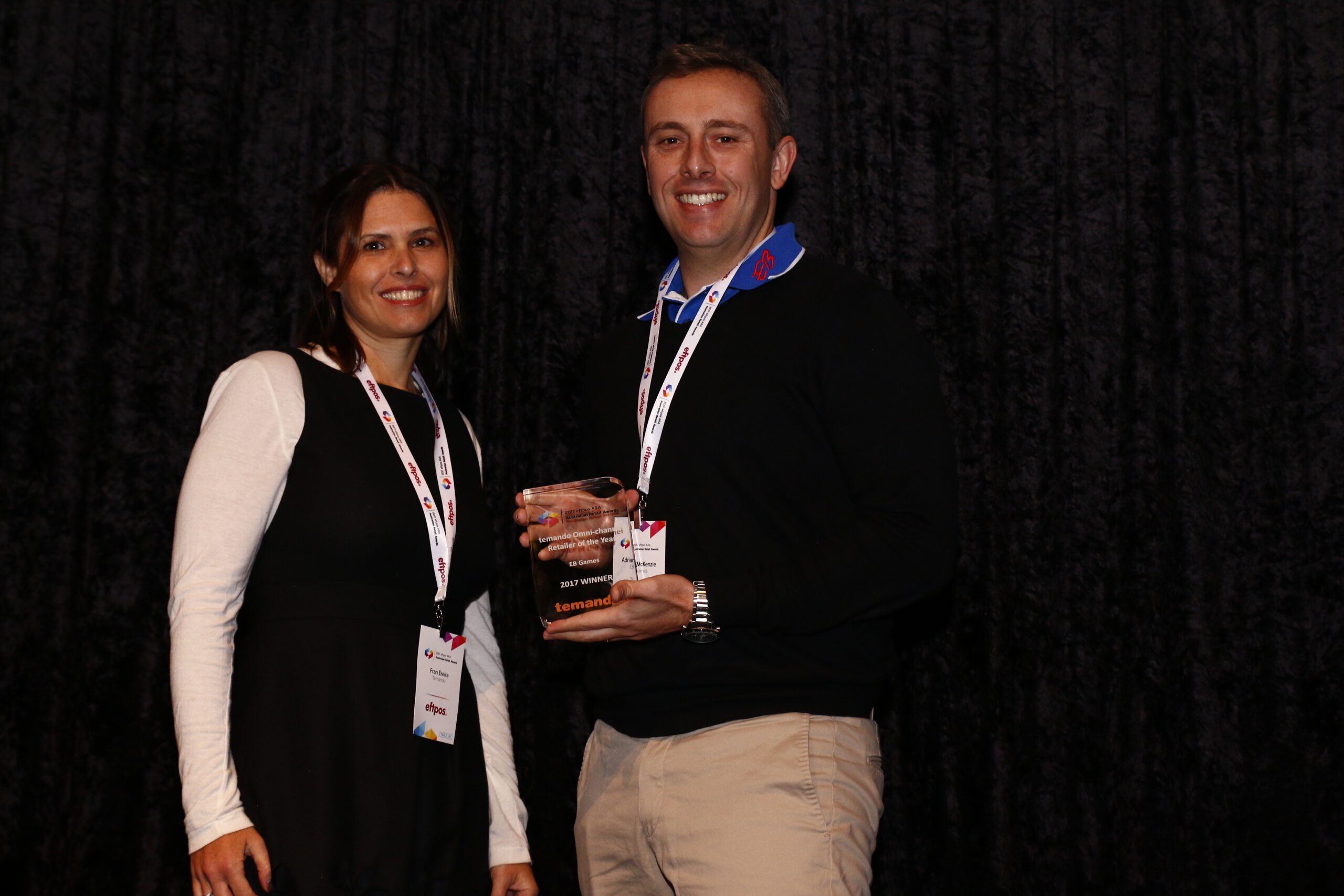 Australia's number one video game retailer, EB Games, truly encapsulates what is it to be named the 2017 Omni-channel Retailer of the Year. Wholeheartedly embracing the new age shopper that wants to purchase anything from anywhere, at any time – the mantra of EB Games reflects their core strategy; Give customers the tools they need to shop the way they want. Elevating beyond a conventional multichannel offering – EB Games has employed a technologically-empowered system to create a seamless customer experience and collect invaluable data to continuously improve their service and shape their offering around the modern consumer.
Runner-up: PETstock
Finalist: R.M.Williams
2017 Shop-for-Shops Retail Store Fit-out of the Year (1-5 Store)
Nimble Activewear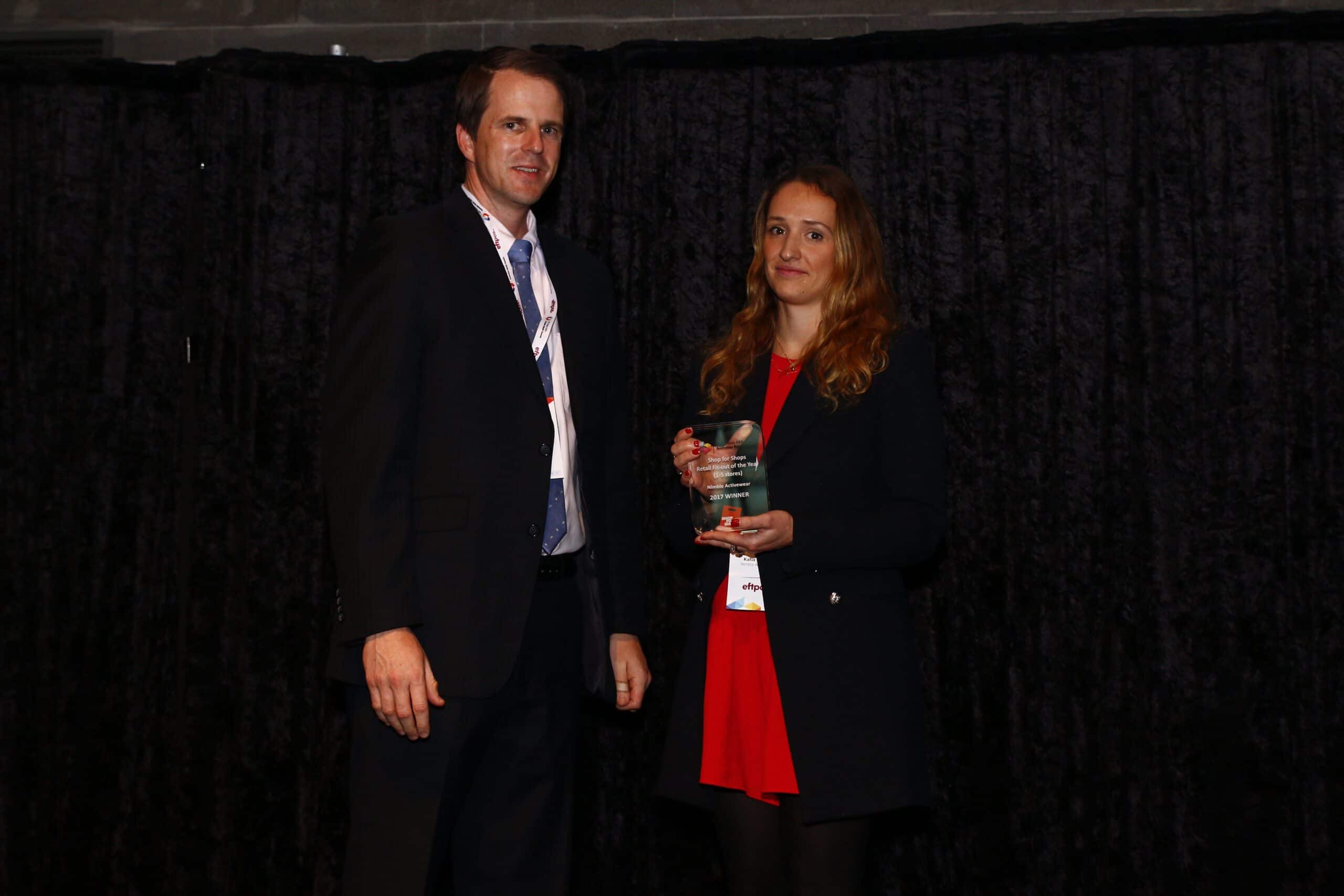 In the Retail Store Fit-out of the Year (1-5 store category), Nimble Activewear lead the field for their phenomenal fit-out in Sydney's Hall Street shopping precinct. Meticulously designed around an unforgettable customer experience, every element plays to the shoppers' senses of sound, scent, touch and sight. Nimble Activewear's interior design reflects the core philosophy of lifestyle brand, incorporating yoga mats for shoppers to try the product range, and even transforming into a workout studio after hours.
Runner-up: LUC Homewares and Design

2017 Shop-for-Shops Retail Store Fit-out of the Year (6+ Store)
Readings Doncaster & Readings Kids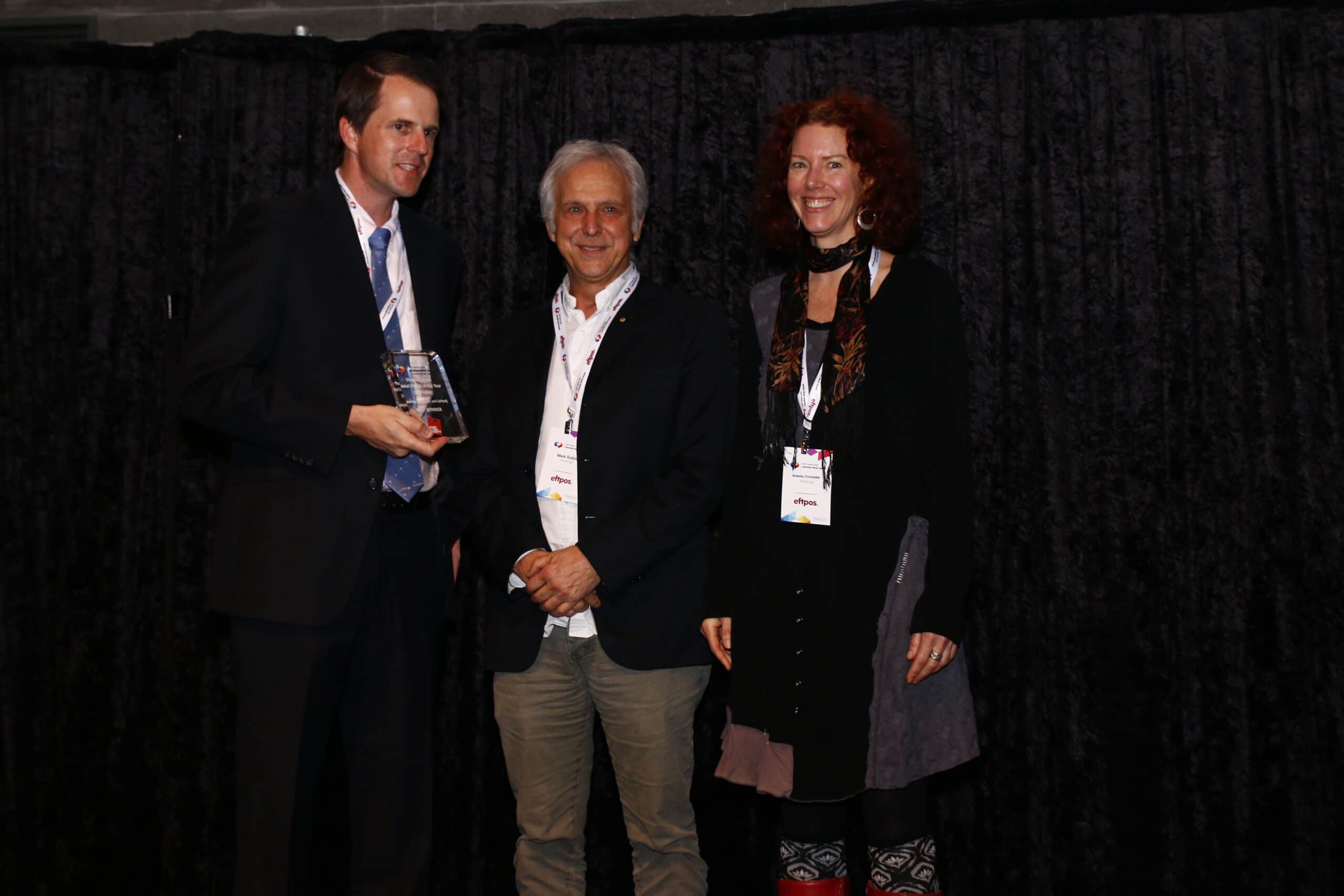 In the space of two months, Readings have opened not one – but two – beautifully designed bookshops; Readings Doncaster and Readings Kids. Working with Melbourne Architecture firm, Nest, these exceptional spaces embody the essence of the Readings brand, whilst each expressing their own distinct aesthetics to cater for the diverse demographics of book lovers. Readings' immersive environment and page-turning store designs put them at the top of the shelf as the 2017 Shop Fit-out of the Year (6+ Stores).
Runner-up: Amart Furniture
Finalists: Wilson Retail Co – Stormriders | Saltwater Wine, Australian Way, PETstock
2017 REST Industry Super Individual Retailer of the Year
Dean Salakas, The Party People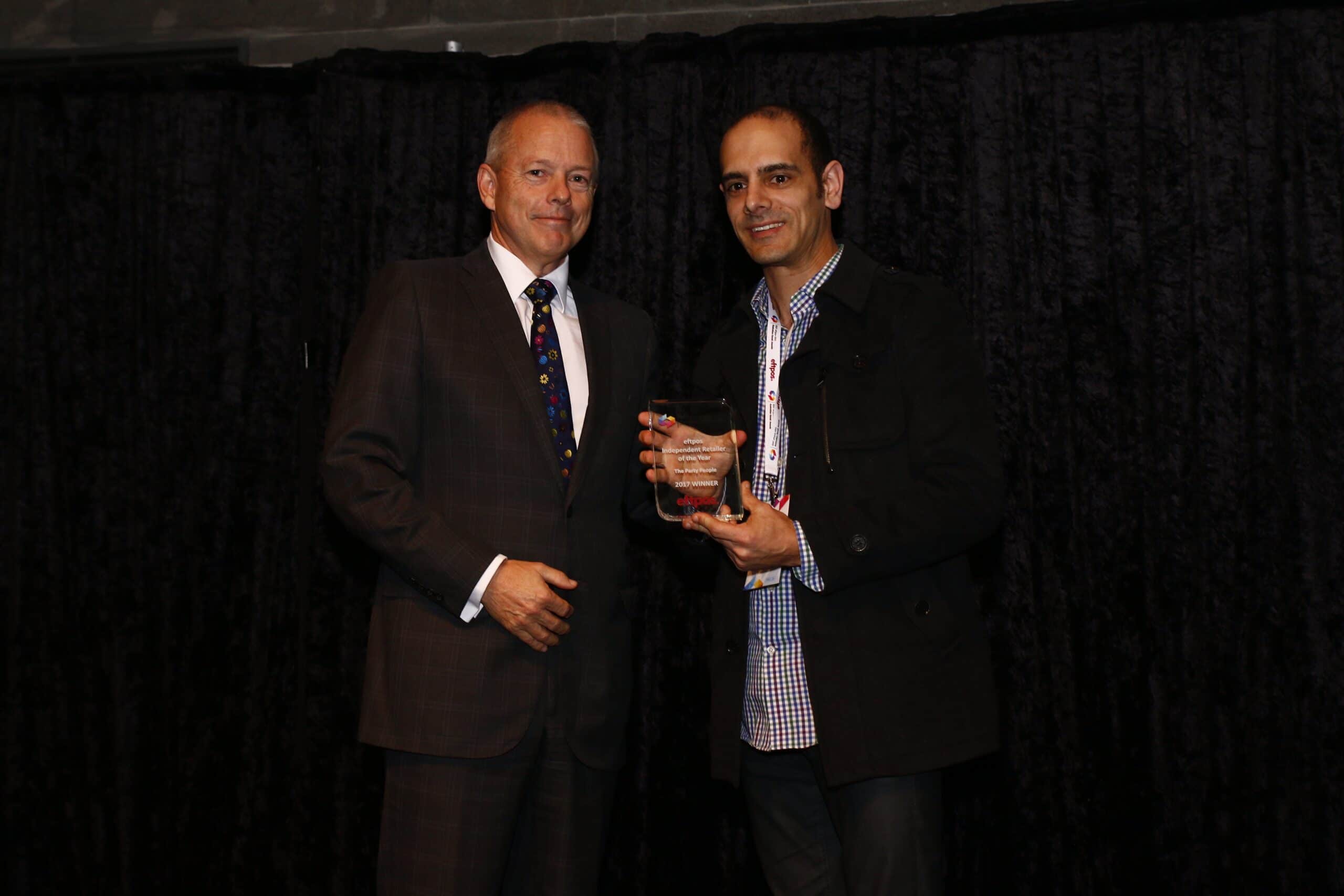 As CEO, or as he prefers – Chief Party Dude – Dean's instrumental role in taking The Party People from small family business to employing over 40 people is nothing short of amazing. His invaluable contributions to the retail industry include speaking at thought-leadership events and writing for industry magazines to assist small retail businesses grow through the lessons of his early failures. Dean generously shares his wealth of knowledge with others looking to replicate his success, all while continuing to write the inspiring retail story of The Party People.
Runner-up: Kelsey Subritsky, Pandora

2017 The Realise Group People's Choice Award
Myer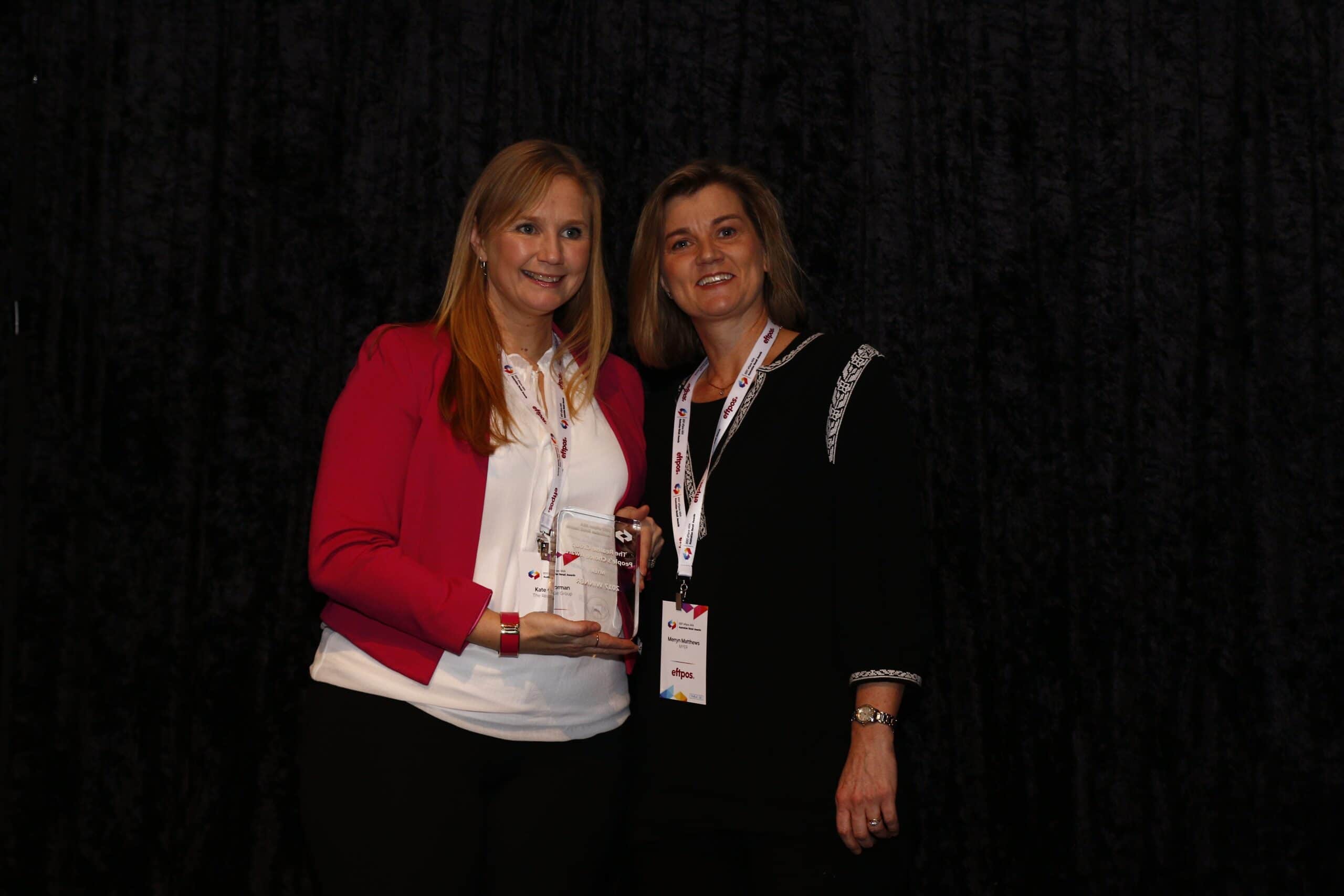 As one of Australia's most beloved and iconic retailers, it is no surprise that Myer has been crowned the 2017 The Realise Group People's Choice Award. Based on extensive customer satisfaction surveys, independent field research and mystery shopping, The Realise Group determined Myer's place as the undisputed retailer of choice in the eyes of Australian consumers. With customer-centricity at the core of their business philosophy, Myer's offerings are focused around experiential shopping, seamless omni-channel journeys and personalised services through forward-thinking technology.
Runner-up: Bunnings Warehouse

2017 ARA Retail Institute Corporate Social Responsibility Award
Hill Street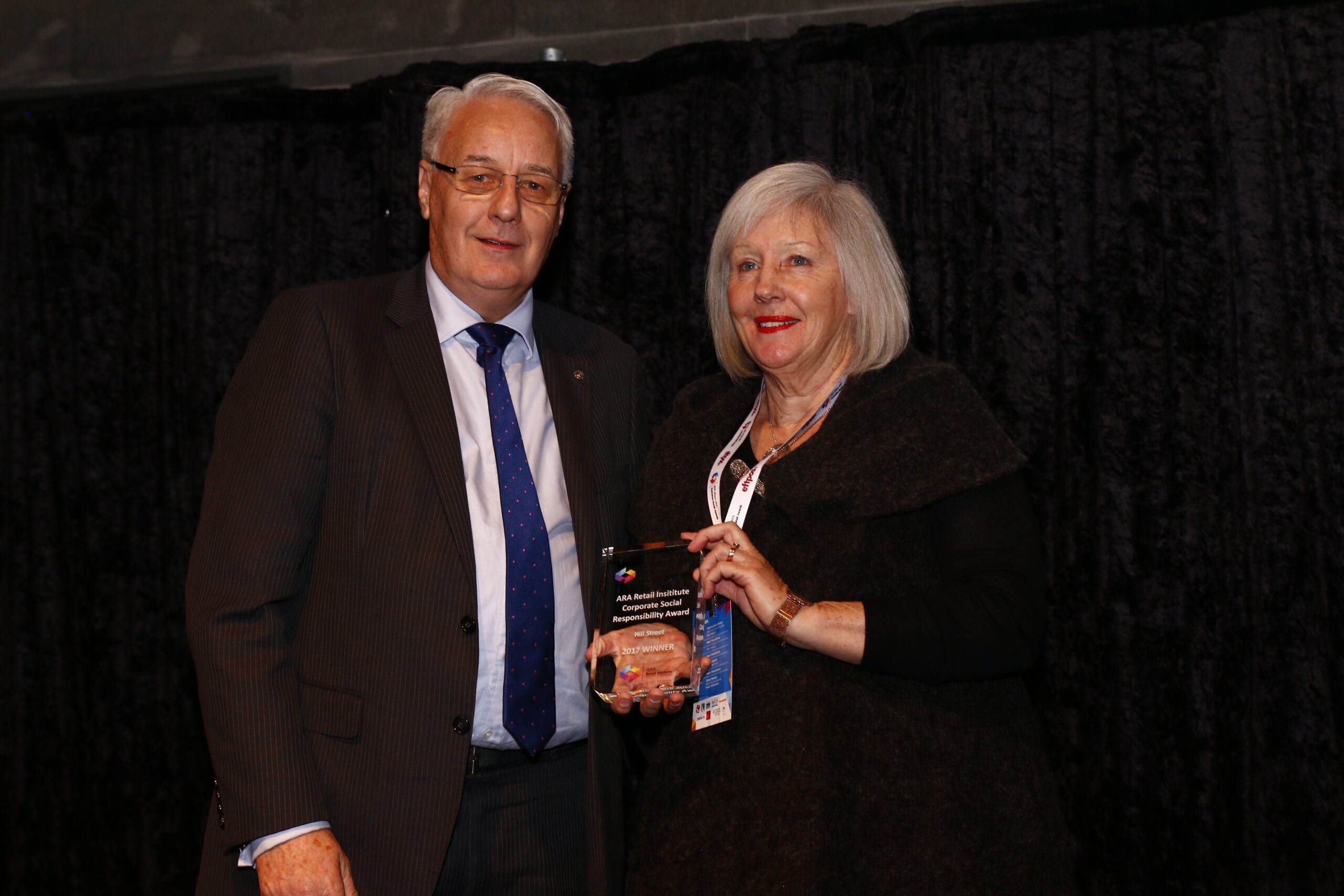 With many passionate and disadvantaged job seekers looking to work in retail, Hill Street has been recognised for their ongoing Corporate Social Responsibility through their commitment to employment outcomes. Being a strong advocate for the ARA's Retail Ready Jobs Program and providing disadvantaged Australians an opportunity for long-term careers, Hill Street are a deserving winner of the 2017 ARA Retail Institute's Corporate Social Responsibility Award for ensuring the longevity of the Australian retail industry. This Australian born family business has grown rapidly over the last 18 months, creating an increasing need for quality retail staff. Teaming up with the ARA's Retail Ready Program, Hill Street were able to provide underprivileged job seekers with an entry level pathway into retail. Already generating long-term and meaningful employment for many individuals, Hill Street are making all the right turns on the road to success.
2017 FCB Group Retail HR Rising Star of the Year
Shalysse Romer, Hugo Boss
In the eyes of her team, Shalysse demonstrates exemplary leadership skills, a commitment to the development of staff, strong policies and the cultivation of an exceptional corporate culture. Through her management of key HR initiatives for Hugo Boss in NSW & ACT, Shalysse has been nominated by her peers for the significant value her initiatives have brought to staff and the overall business. Leading the introduction of a streamlined boarding tool for commencing employees, she has directly contributed to improving administration inefficiencies, increasing employee engagement & staff retention.
2017 ARA Hall of Fame Award
Wilson Retail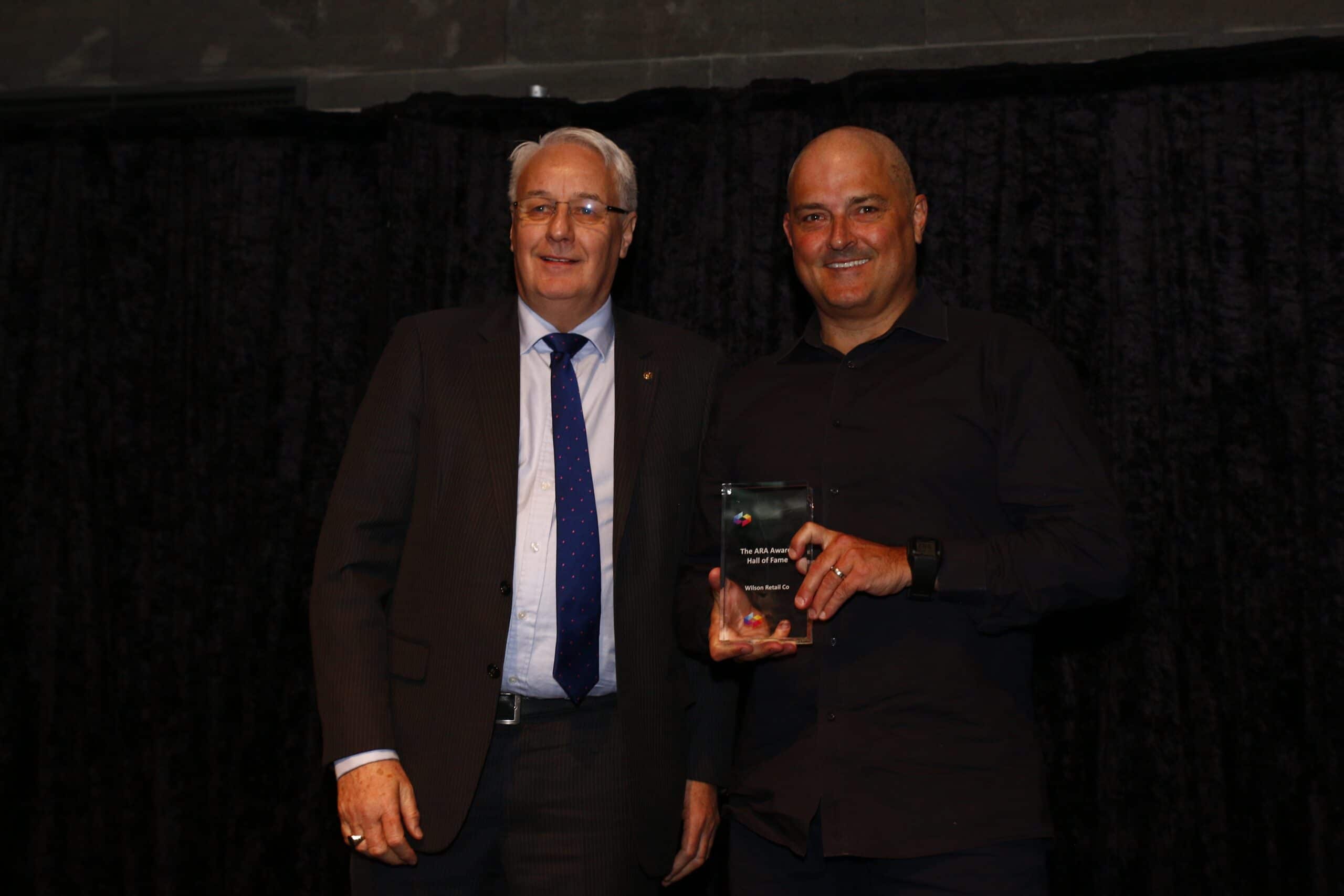 This year, we are excited and proud to announce an entirely new retail Award – the ARA Hall of Fame. Three-time winner of the ARA Independent Retailer of the Year – Wilson Retail – is an operator known for unwaveringly holding its own in space dominated by major brands. Led by founder and CEO Anthony Wilson, Wilson Retail encompasses three-store Saltwater Wine and seven-store Stormrider's surf, skate and youth culture brands. In lieu of their previous wins and unmatched achievements, Wilson Retail have earned the prestigious Hall of Fame status – a first in the history of the ARA Awards.
For more information about the 2017 eftpos ARA Australian Retail Award winners please click here.
About the eftpos ARA Australian Retail Awards:
First held in the 1970s, the eftpos ARA Australian Retail Awards are the nation's longest running and most prestigious retail event, recognising and rewarding outstanding retail businesses, innovations, and individuals across all sectors of retail. Relaunched in 2008, the annual 2017 eftpos ARA Australian Retail Awards breakfast will commence on Thursday 3 August at Melbourne's National Gallery of Victoria.
About the Australian Retailers Association:
Founded in 1903, the Australian Retailers Association (ARA) is the retail industry's peak representative body representing Australia's $310 billion sector, which employs more than 1.2 million people. The ARA works to ensure retail success by informing, protecting, advocating, educating and saving money for its 7,500 independent and national retail members throughout Australia. For more information, visit www.retail.org.au or call 1300 368 041.