By Suzee Brain*
Five big trends making food one of our next booms.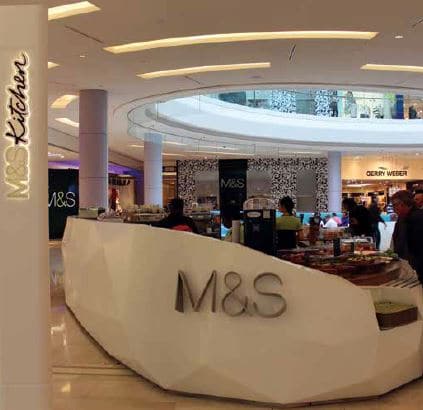 With department stores downsizing and mini majors like Dick Smith leaving gaping holes in centres, the pressure is on to develop new relevant tenancy mixes with high millenial appeal that encourage Australian shoppers and tourists to continue to make shopping a popular leisure activity.
Some say the arrival of internationals like H&M, Uniqlo, and Zara make mini majors the new centre anchors, however, while international fashion is only viable in CBD or regional sized centres, a new boom in food has the ability to be added to nearly every shopping environment in Australia.
The GFC in 2008 was a catalyst for the push towards a food catering boom. During this time, dining out at restaurants took a hammering, falling 3.8 percent, while fast food and food retail both surged.
This created a new breed of Australian fast food chains classed as 'casual dining' or QSR (quick serve
restaurants) to meet demand. In some ways, this rise in casual dining mirrored the uptake in fast fashion – on trend cheaper versions of food and fashion that were traditionally only available from premium outlets.
This boom has been growing steadily over the past few years, and is set to move beyond casual dining and into a myriad of channels. Here are the five mega trends Brain & Poulter is forecasting.
MARKET HALLS
Pretty much every overseas retail study tour of the last five years has included a trip to New York's Eataly.
Eataly is a celebration of slow food, where food is cooked from scratch and seasonality is displayed
in a visually stunning hybrid concept focused on all Italian fresh food, ingredients, produce, wine, accoutrements and finished meals.
Eataly enthuses and inspires everyone who visits, however, we already have permutations of this concept back home already. We've had it for yonks with David Jones' Food Halls, where you can pick and eat your oysters with a glass of bubbles, or sit at the deli and enjoy antipasto and a pastis.
Barry McDonald came close with his Fratelli Fresh model in Sydney – produce, grocery, deli, cooking school, and restaurant. More recently, Harris Farm has added a significant food catering component to its fresh produce, with concession stands for coffee, cake, sandwiches, pizza, seafood, and meats introduced.
At AMP's redeveloped Pacific Fair shopping centre on the Queensland Gold Coast, the fresh food hall presents food catering options incorporated into most of the fresh food specialty tenancies.
While Australia may be a while away from having its very own Eataly, food catering mixed into fresh food retail is definitely a trend that is hotting up.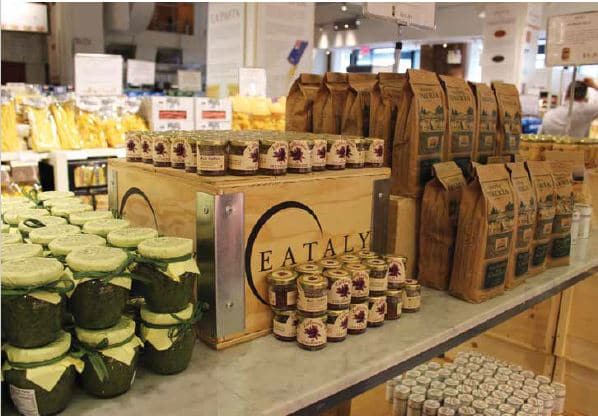 THE CURATED FOOD COURT
Burgers by Neil Perry, Souvlaki from George Colombaris, fish and chips from Costi's, a laksa made by Simon Goh, and a gelato by Messina. Judging by this list, it's conceivable that we will soon have a cafe
court in a CBD or hipster suburb completely curated by headline chefs.
Renowned chef, Anthony Bourdin, is set to deliver a 14,000sqm curated gastro food market at New York's Pier 57 in Chelsea come 2018, and it is a trend reflected in other New York CBD cafe courts, such as Brookfield Place and Le District.
Restauranteurs impacted by trading down post-GFC are loving the casual dining model, where tenancies are a third of the size, require less fitout investment, and can be staffed by lesser skilled workers.
FOOD WITH EVERYTHING
Do you fancy a craft beer at the barbers, cappuccino while your car gets washed, or steak and frites while you decide on your new Porsche?
Retailers have caught on to what shopping centre owners and marketing managers have been doing for years – increasing dwell time (as this correlates to increased spend).
While centres add more dining options to increase dwell time and repeat visitation, retailers are now scrambling to add food catering instore. Department stores and discount department stores are both having a go, as are the fashion chains, book stores, pet shops, hairdressers, and homewares – it's a free for all.
But beware, for a retailer to convert their specialty retail GLA to an instore food offering of around 50sqm, it will need to generate around $300,000 in additional MAT – that's around 100 customers a day instore buying a cup of coffee.
If you think about a strike rate of one in every 10 customers stopping instore for a coffee, a specialty retailer needs to attract 1000 customers instore every day – not something too many specialty retailers achieve at present.
FROM COOKS TO COMPOSERS
Anecdotally, the profusion of television shows over the past eight years infers that we have become a new wave of home cooks, eager to put as many elements as possible in a dish, only to have the kids mark us down for our plating up skills when we set the evening meal down.
Food retail spend increased post-GFC and corresponding restaurant sales plummeted as we tightened our economic belts. Running contrary to this are a few facts – as a nation we consume 30 percent less vegetables today than we did 15 years ago, and butcher shop visitations are down 20 percent.
How do we make sense of this trend? Our take at Brain & Poulter is that we are moving from 'cooks' to 'composers'. The rise in value added products like gourmet chef marinated pork belly and salmon sides, and the popularity of home meal replacement products such as soups, curries, and pastas in the produce sections of supermarkets means we don't actually have to cook dinner, but rather 'assemble' it.
We pop Jamie Oliver's enchiladas in the oven, put the tossed leaves with julienned beetroot in a bowl, sprinkle over Harris Farm parmesan crusted croutons, drizzle on the Robert Redford balsamic and olive oil dressing, and volia! A healthy home meal option prepared without ever using a knife.
Take a look at the array of home preparation companies – some established, like Lite n' Easy and the Dinner Ladies, or new players like Plated, Hello Fresh, or Blue Apron, and you can spot the trend.
This is really one area where specialty food retailers have been very slow.
How many independent or chain butchers, delis, and grocers have 50 percent of their stock lines pre-prepared, value added, and home meal replacement? Specialty food retail is at risk of extinction if meal pack and home delivery options are not introduced soon.
DELIVERY SYSTEMS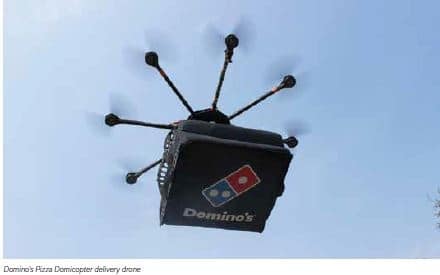 Last Christmas, the most popular Christmas present given was a drone. Coming in at under $500 a unit now, drones have the potential to become a household must-have. For food catering, the largest
cost line is labour, and any technology advances that can lower staff costs is of great interest to operators.
Domino's 'Domicopter' for home delivery pizza is undergoing heavy trials in China, and early adopter chain, Yo Sushi, in the UK is playing around with drones to deliver instore meals.
There are also multiple digital platforms offering collaborative delivery models for retailers to be members of. As our addiction to devices and inhome data streaming grows, giving us less and less need to go out to meet friends or catch a movie, home delivery of casual meals, liquor, and grocery is
a natural opportunity.
So there you have the mega trends. There's some minor trends too around health and wellbeing, cashless purchasing, improved ordering and delivering models, and pop ups. As always, Brain & Poulter cautions that there is no cookie cutter package for growing food catering and food retail in any asset.
Each site needs a careful dissection of the below five points to determine how big the upside is:
1. Trade area demographics;
2. Current performance;
3. Competition;
4. Emerging trends; and
5. The individual site attributes.
The above is our dining DNA barometer, and it is only by funnelling all five insights into your planning that really identifies the ultimate way to ride the main courses boom through the upswing.
*Suzee Brain is Director of food retail consultancy, Brain & Poulter. She can be contacted at suzee.brain@brainandpoulter.com.au, or www.brainandpoulter.com.au.