On 16th August 2022, a hardware store pleaded guilty to failing to ensure the health and safety of its workers. The company's sole director also pleaded guilty to failing to exercise due diligence.
It was found that the hardware store did not have adequate risk controls to prevent a worker from falling from the top deck when workers performed the task of moving stock from truck trailers. While the company had written procedures in place for the loading and unloading of stock, the system of work was unsafe because workers were not prohibited from accessing the top deck of the semi-trailer when performing this task.
On 14 August 2020, the store manager tasked two workers to unload pallets of stock from the semi-trailer. One of the workers was a spotter on the top deck while the forklift was being operated to unload pallets from it. After a pallet was driven away, the worker fell off the top deck of the semi-trailer. He hit the ground and sustained severe head injuries.
As a result, the hardware store company was charged a total of $52,000, and the director received a $10,000 penalty.
Retailers' obligations to prevent falls in the workplace
Retailers must manage the health and safety risks of a person falling from one level to another at the place of work. The responsibility includes:
1. Managing the risks of a fall, from one level to another, where the injury is likely
2. Ensuring all work is carried out on the ground or a solid construction. Where this is not possible, provide adequate protection to reduce the risk of falls e.g., edge protection
Example 1 – Platform ladder providing edge protection | Example 2: Loading dock edge protection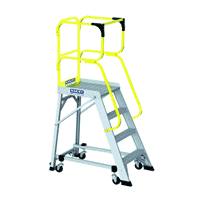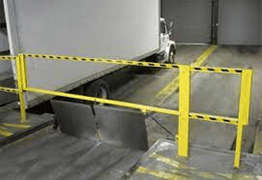 3. Working through the hierarchy of controls outlined in the Regulations, including the use of higher order controls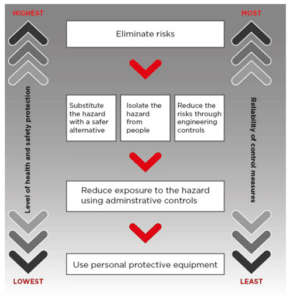 Disclaimer: The material within this update is provided for general information and educational purposes in summary form on topics that are current when it is first published. The content does not constitute legal advice or recommendations and should not be relied upon as such.