22 DECEMBER, 2016:With only a few days left for Australians to finalise their Christmas shopping, the Australian Retailers Association (ARA) reminds consumers of the most sought after Christmas gifts this silly season and where to source produce for this Sunday's Christmas lunch.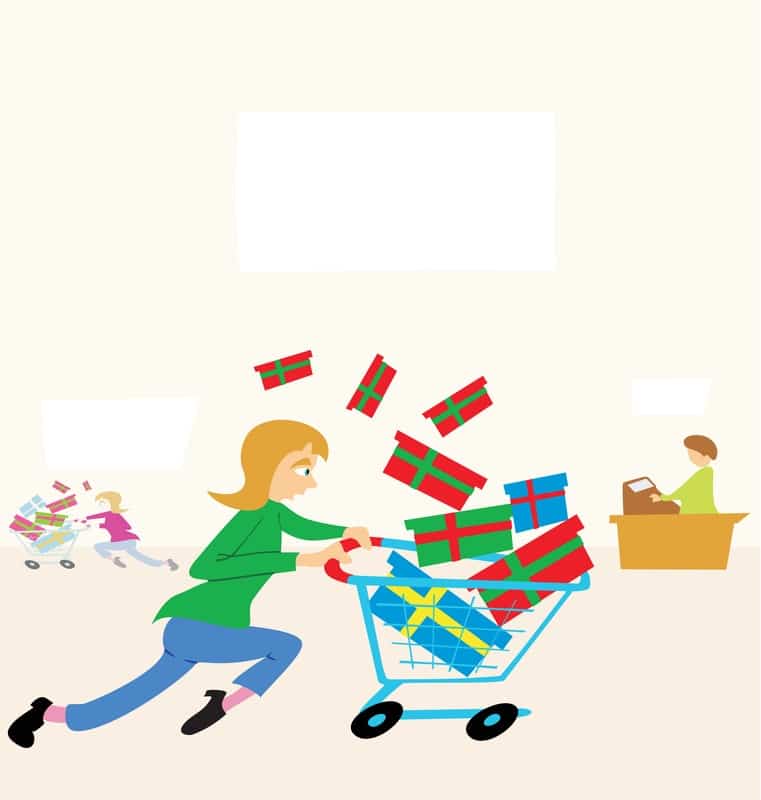 With Australians set to spend mo
re than $48.1 billion in retail stores over the Christmas trading period from November 14 to December 24 2016, Roy Morgan's Young Australians Survey has predicted the hottest-selling gifts for kids this Christmas.
Apple electronics top the 'cool list' with 69% of children voting the iPad as the best gift this Christmas, closely followed by 54% of children thinking the iPhone will be a nice stocking surprise.
While Apple-branded products take out majority of the top 10 hottest products this Christmas, the Fitbit appears to be the favourite amongst adults. This product continues to take the lead as the number one searched for gift two years in a row.
Following the technology trend, Hatchimals hit the top spot in the toy department, with major retailers seeing these interactive hatching eggs fall off the shelves.
Steve Cox, Dymocks Managing Director says Harry Potter is a Christmas stocking must have for all booklovers out there.
"It can't be Christmas without the magic of Harry Potter," said Mr Cox, "The last few months have seen the release of the Illustrated Harry Potter and the Chamber of Secrets and the original screenplay of Fantastic Beasts and Where to Find Them, so whether you're an existing fan or new to the wizarding world, they make the perfect addition to any reader's bookshelf," Mr Cox said.
For those looking to fill the family table for Christmas lunch, Sydney Fish Market is expecting more than 100,000 shoppers to visit the market between Friday 23 December and Saturday 24 December to source their fresh seafood for their Christmas feast.
ARA Executive Director, Russell Zimmerman says fresh fish, prawns, oysters and scallops are likely to be on everyone's Christmas menu this year.
"With the sun promising to shine brightly this Christmas day, we are expecting Australians to shop big on fresh seafood for the long-anticipated Christmas barbie," Mr Zimmerman said.
Sydney Fish Market General Manager, Bryan Skepper, says the Sydney Fish Market is a foodie's haven and a one-stop shop for all Christmas supplies.
"It's obvious that adults see the Christmas holiday as a seafood celebration as we expect to trade 700 tonnes of fresh seafood this year, that's equivalent to the weight of 350,000 Christmas trees," Mr Skepper said.
Although the Sydney Fish Market expects to trade more than 200 tonnes of prawns and 900,000 oysters, Mr Skepper says this Christmas is not all about seafood.
"Shoppers can also grab a Christmas turkey or a rare-breed Kurobuta Ham from the market's butcher, get advice from the bottle shop on the best wines and beer to accompany their Christmas meal, or even pick up fresh bread from the bakery."
This weekend will see a surge of foot traffic across all retail stores with Australians stocking up for Christmas celebrations and purchasing last minute supplies to tide them over on Christmas Day when stores may be closed.
"With Australians to hit the stores in force late this week, we ask that shoppers remain patient as retail staff manage the increased number of customers," Mr Zimmerman said.
For a full breakdown of Christmas trading hours state by state please view our Christmas Public Holiday Circular.