Retailers are urged to rethink their approach to safe work procedures following the prosecution of a Victorian retailer last month.
In 2018, an employee of the retailer responded to an error message on a fryer, and sustained burns to his hands, forearms, thighs and right lower leg when he attempted to move the oil vat. The employer failed to reduce the risk of burns by providing and maintaining a system of work (safe work procedure) preventing access to a part of the fryer only when a cool temperature was reached. The employer also failed to provide the instruction and training as was necessary to enable employees to troubleshoot issues with the fryer. The retailer was sentenced to pay a fine of $20,000 + costs of $4,008.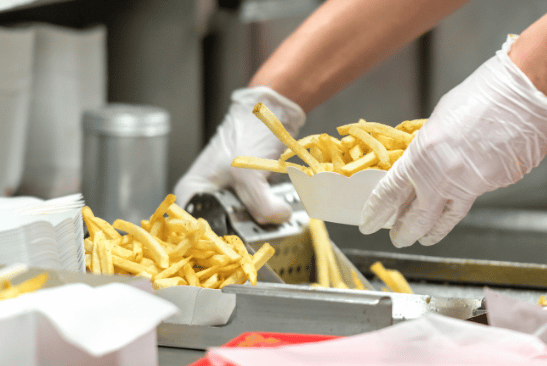 What are safe work procedures?
Safe work procedures provide directions on how to carry out a task safely. They are required for all hazardous tasks performed at the workplace. The safe work procedure should identify the hazards associated with the task, and clarify what steps must be taken to manage the risk.
When are safe work procedures needed?
WorkSafe ACT advises that not all tasks require a written safe work procedure. There will be situations where it is sufficient to address safety issues verbally when training workers. To determine if a written safe work procedure is required, WorkSafe ACT suggest to consider the following:
How severe would the consequences of an accident be
How often is the task done
How complex is the task
In general, a written safe work procedure is needed for:
Hazardous tasks
Complicated tasks, so that important steps don't get missed
Frequently performed tasks
Less routine tasks, if workers need reminders about the hazards and how to control the risks
What factors should be considered when developing safe work procedures?
Consultation – consult with workers when developing a safe work procedure. Retailers have a legislative obligation to consult with workers on health and safety matters, and just as important, workers can provide great insights and ideas on how tasks can be more safely.
Presentation – How the information is presented in the safe work procedure is an important factor in ensuring that the worker understands the instructions, and the procedure is effective in keeping the worker safe. For example, if you have a cohort of workers who fit in the young worker group, WorkSafe QLD Young Workers Toolkit explains that young workers may respond well to information provided using images and technology, rather than highly technical documents. Communicating through a range of methods can be effective. So rather than have a text heavy document, that is pages and pages long, rethink how the information can be presented in a similar way that appeals to the worker(s).

Similarly, if you have a worker or cohort of workers where there are language or literacy barriers, how can you ensure the safe work procedure is presented in a way that they understand?
Content – WorkSafe ACT explain that the process of developing a safe work procedure for a hazardous task has four steps:
Determine the overall task that requires a safe work procedure
Break down the task into its basic steps
Identify the hazards associated with each step, and ways to eliminate or minimise the risks to workers from these hazards
Write the safe work procedure, for example the list of actions that workers must do when performing the task.
Tip: Regularly review safe work procedures in consultation with workers to ensure they remain current and provide workers with the highest level of protection
Retailers have an obligation to ensure that adequate information, instruction, training and supervision is provided to workers to ensure their safety while performing tasks at work. Providing workers with training on the safe work procedures at the time of induction and at regular intervals throughout their employment with the business is necessary for the retailer to provide the worker with a safe working environment.
Tip: Maintain records all records of training provided to workers in safe work procedures
The ARA Retail Institute offers specialised courses in participating, facilitating and supervising work health and safety in retail. Learn more about these skill sets here.
Disclaimer: The material within this update is provided for general information and educational purposes in summary form on topics which are current when it is first published. The content does not constitute legal advice or recommendations and should not be relied upon as such.