In 2018 achieving success in the retail industry involves accepting that the future is here. This entails having an understanding of both the current cohort of shoppers, millennials, who already control a large amount of wealth, and the future cohort, Gen Z's who at 18-22 years of age are now earning an income, but are one step away from starting their full-time careers. Understanding of these demographics is crucial as they influence the direction of retail and are ultimately key to the long-term success of bricks-and-mortar stores.
Research undertaken by AMP Capital Shopping Centres indicates that by 2030, over 60% of retail spend will be controlled by millennials. The 'digital generation' are social creatures drawn shopping centres that facilitate face-to-face interactions and connections. Findings from the AMPCSC Recommended Retail Practice Report 2017 found that 87% of millennials like or love shopping in-store, and that they view shopping as a social experience, often shopping in groups or with friends. While this group is more digitally connected than ever before, exchanges that happen offline are just as important as those that happen online.
In addition, research shows that this cohort prioritise experiences, food and leisure over physical goods. millennials are also proven to care deeply about the environment, sustainability and social justice, and want to support businesses which have shared values which they put into practice.
Future Shoppers still prefer to shop in-store just as much if not more than current shoppers. They are social creatures, drawn to face-to-face, touch-and-feel contact that in-store experiences provide. This is not to say that future shoppers are not still avid e-commerce customers – this time-poor cohort use the internet to support their shopping experience. For example, research from the AMPCSC Recommended Retail Practice Report 2017 found that that 83% of Australian future shoppers would check stock availability online and their research further continues in-store. The research further indicates that the internet is important to the lifestyle of future shoppers and that it can greatly benefit in-store retail experiences.
Similarly to current shoppers, future shoppers are highly engaged with global issues, value strong ethics and companies whose purpose goes beyond just selling products and services – for them it is important for retailers to show authenticity.
Now that these two cohorts of shoppers have been identified, the question is how do shopping centres engage with them both in a way that will respond to their needs and wants in order to continue to engage current shoppers and develop long-term relationships with future shoppers too?
Embrace the shift from shopping centres being purely transactional environments.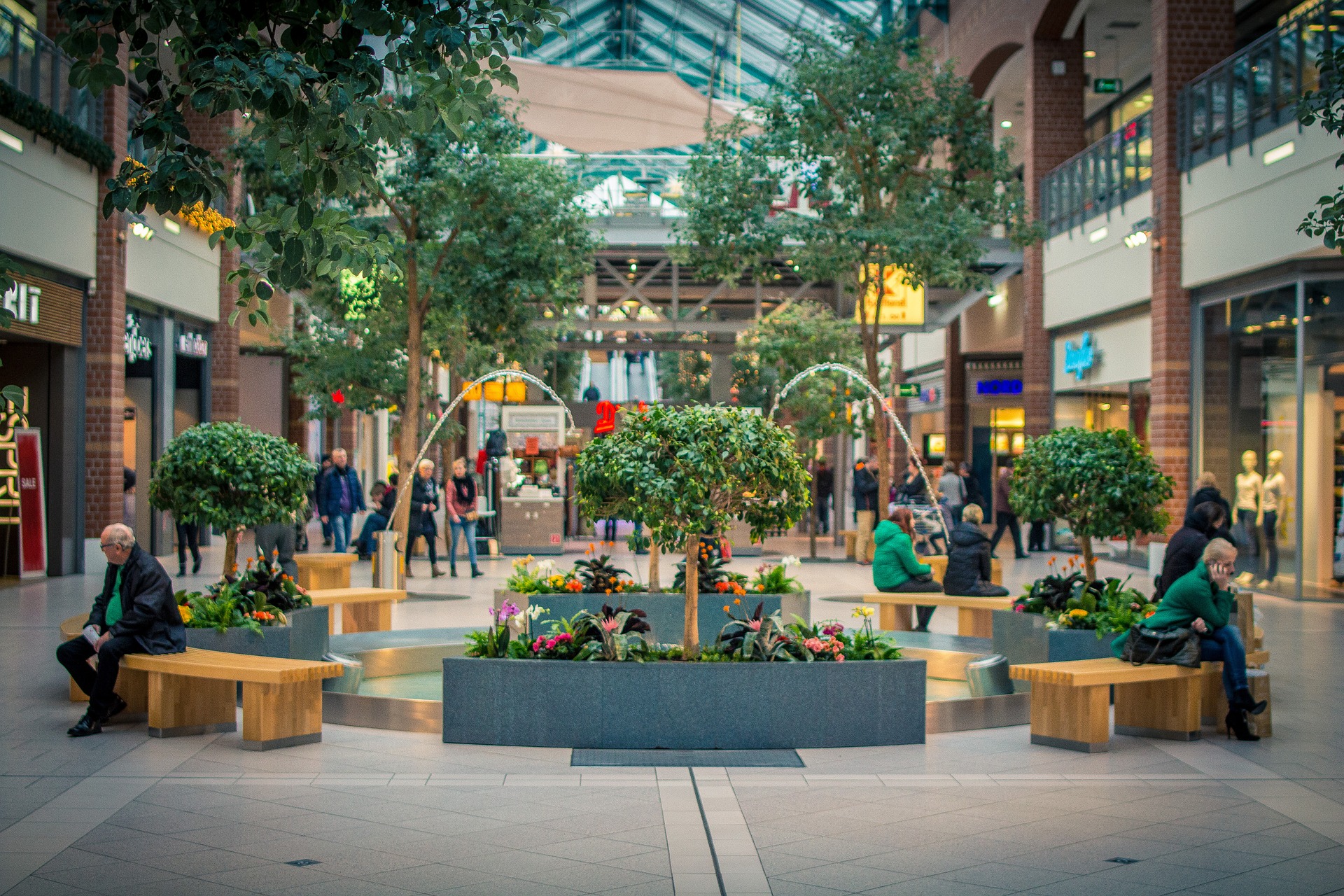 By providing shoppers with opportunities to relax, socialise and dine shopping centres can fulfil the desire for human connection, that we know from research is a key driver in visitation. An example of this is Indooroopilly Shopping Centre in Brisbane which has recently introduced initiatives such as 'The Ultimate Man Cave,' where shoppers can experience free men's style sessions and visit an in-house barber, with craft beer and whisky tastings available, which was a hit with male customers. A student hub has also been introduced during key study periods where university and high school students can study in Wi-Fi connected space, and they are currently working with a gaming retailer to develop an in-centre 'gaming stadium' where our young customers 'hang out in a dedicated space that showcases the most popular new games and technology.
Align in-store and online offerings.
Smart retailers are making shopping a social event through fun experiences like Snapchat filters, in-store photo booths and exclusive workshops that groups can enjoy in-store. In 2017, Pacific Fair hosted Beauty Weekend which saw the centre transform into a beauty haven with appearances from international beauty bloggers and influencers and consumer experiences including glam makeovers, pop-up beauty bars and giveaways. The concept is back by popular demand this year and a fantastic example of how on-the-ground activations in shopping centres can be amplified through social and digital.
Set an example to create meaningful change in the community.
Shoppers feel personally powerless to effect change, and so look to large organisations such as shopping centres and retailer groups to set the example and work to create meaningful change in the community. A great example of a retailer embracing these issues is Woolworths at Marrickville Metro in Sydney, which in January opened its newest flagship store, featuring a revamped fresh food section where 'living lettuce' continues to grow until you place it in your shopping trolley. In addition, the new store uses LED lights to reduce power usage, has carbon-efficient refrigeration and air-conditioning systems and a dedicated area in-store where customers can bring in their soft plastics to be recycled.
About AMP
AMP Capital Shopping Centres is a specialist arm of AMP Capital, with expertise in property development, management and investment. Visit www.ampcapital.com.au/shopping-centres