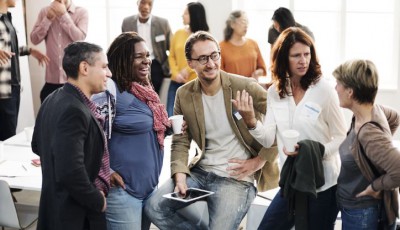 Retail business will be the first focus of a Victorian Small Business Regulation Review (SBRR) to be carried out by the Victorian Government.
Announcing the review, Small Business Minister, Phillip Dalidakis, said small businesses are the backbone of the state's strong economic growth.
"They bring people together and support local jobs – we are making sure their time and resources are not wasted on burdensome red tape," he said.
Over the next two years the Andrews Labor government will examine how regulation is impacting Victoria's small businesses.
To start the conversation, an issues paper has been developed, and small business associations and their members are invited to submit or comment on the questions raised in the paper.
Comments on red tape can also be submitted to the review at the website www.vic.gov.au/smallbizreview.
There are a number of avenues of communication open for small business associations and small business owners to use to have a say on regulation compliance and red tape.
The review includes the following:
Promotion of the review will be featured during the Victorian Small Business Festival.
ARA members are encouraged to become involved in the review via one of the above options.
The Government aims to reduce red tape by 25 percent. This review will be used to inform decisions about red tape reduction in the future. Examples of how regulations either don't work, are redundant, or difficult to administer are welcome.
The guiding principles behind this review are:
1. Appropriate rules
2. Easy to understand
3. Easy to comply.
For more information and options on how to have your say, visit www.vic.gov.au/smallbizreview.