With the financial year at a close and tax returns underway, how businesses can better utilise government incentives is front of mind. For small businesses (turnover of up to $10 million) the $20,000 instant tax write off is a great opportunity to invest in new technologies and equipment that can make the business more efficient and ultimately cheaper to run.
According to a national survey only 85% of small businesses have actually used this incentive to date. The 2018-19 budget extended the incentive but, it's unclear if it will go on longer than June '19. It's so important for small businesses to take every advantage offered, so make sure that you're not part of that 85% this year, and take advantage of it whilst it's still available.
For retailers it's a no brainer; shop furniture and fittings, IT hardware (not software) and other equipment all qualify. So think about what would increase the operational efficiency of your store, improve the aesthetics and/or create a better shopping experience for your customers.
For many retailers electronic shelf labels tick all of those boxes, dramatically improving operational efficiency, giving customers more information and a better experience in store, as well as modernising the overall look.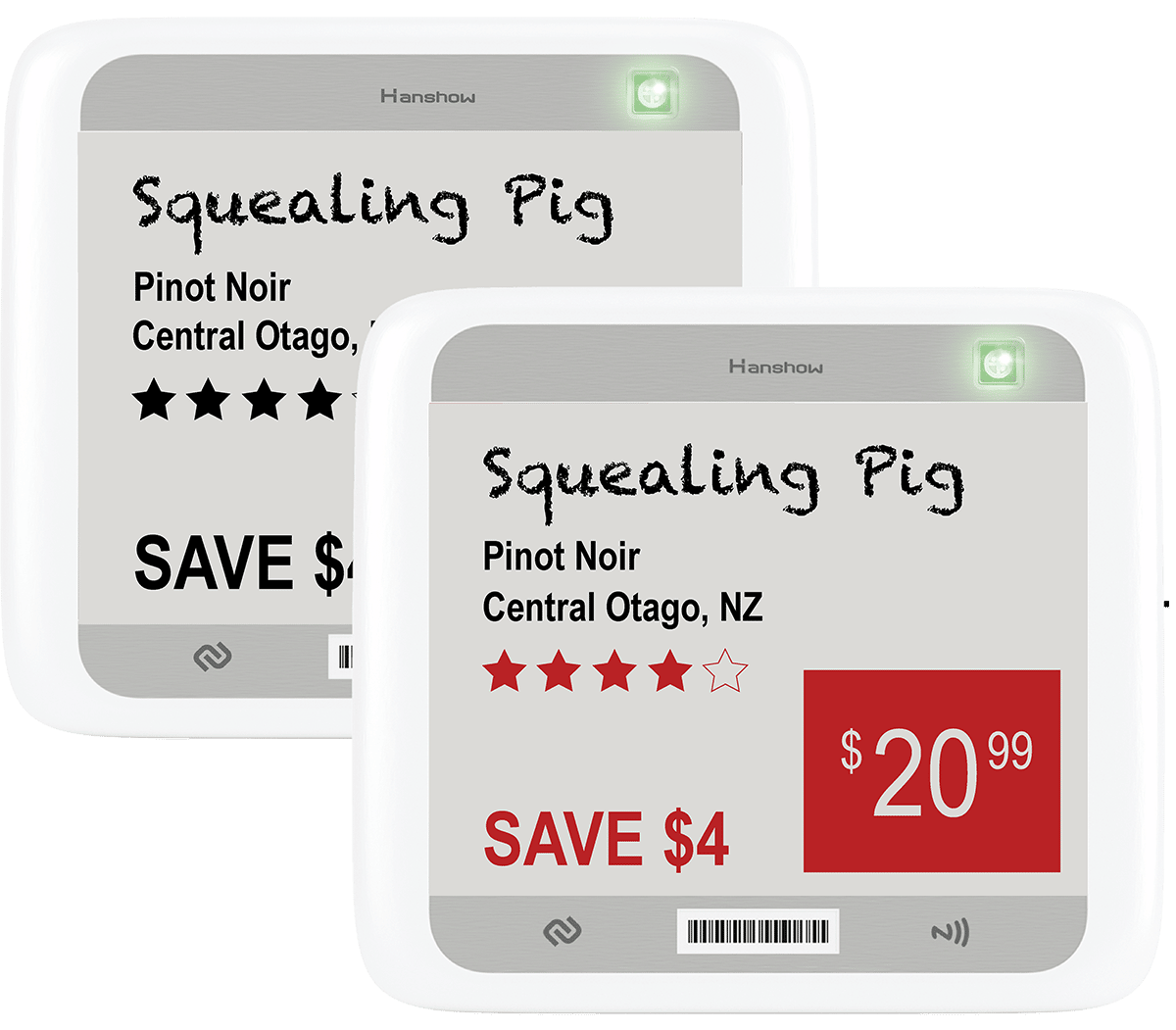 Using the incentive to implement technology that will actually reduce your future running costs is the best way to take advantage of this government initiative. Electronic shelf labels automate price changes, which means you can completely remove the arduous and lengthy task of staff changing price tickets and adding promotional assets, significantly reducing your operational costs. But that's not all, having the flexibility to change prices at the touch of a button also means that retailers no longer have to suppress price changes that are not deemed vital. Prices can change as often as required, so whether it's quickly countering a competitors' promotion, or adjusting prices to match fluctuating wholesale costs, retailers have the power to action pricing decisions as they are made.
A lesser known cost saving of electronic labels is that they can actually help streamline a range of operational tasks, other than price updates. Flashing LED lights on the labels can guide staff quickly to products that require restocking; similarly the flashing lights can increase the efficiency of online order picking. Staff-facing screens present back end information at the shelf edge, such as stock levels and delivery dates, helping staff with a range of operational tasks, as well as customer service questions.
Marketing tools that have previously been thought of as e-commerce conversion tools, such as ratings, reviews and full product specs, can now be utilised in store via electronic shelf labels. The screens can display real time ratings, whilst QR codes enable customers to quickly access full reviews and product specs online. This not only increases sales conversions in store, but it frees up staff from answering questions.
esLables is Australia's only dedicated electronic shelf label solution provider. For more information on electronic shelf labels and how they can work for your business visit eslabels.com.au