While governments and businesses intend to do much of the heavy lifting when it comes to tackling climate change, as a community, we shouldn't ignore the powerful role that our personal actions can play in creating a more sustainable future. 
One way that working Australians can play their part, is by looking at how they choose to invest their retirement funds. 
Andrew Lill, Chief Investment Officer at Rest, one of Australia's largest superannuation providers and a long-term global investor, says employees can look at the superannuation investment options available to them through their fund, to discover ways that they can invest in what's important to them. 
"As a community, our collective capability can be our strongest asset in fighting important social issues such as climate change, gender inequality and human rights risks."  
"While our personal investment decisions can be used to create positive impacts for the environment and community, there is also a compelling financial case for choosing funds that invest in climate-positive businesses and divest from industries that are contributing to climate change," explains Lill. 
Scenario analysis and stress testing of Rest's investment portfolio by asset consultancy JANA, suggests Rest members could be better off financially, if the global community acts to keep temperature rises to well below two degrees Celsius. 1 
So, what does this mean in simple terms?
That an average 48-year-old Rest member with an account balance of $67,000 and salary of $48,000 per year, could be approximately $50,000 better off (a balance that is around 29 per cent higher) when they retire at age 67 in 2040. 2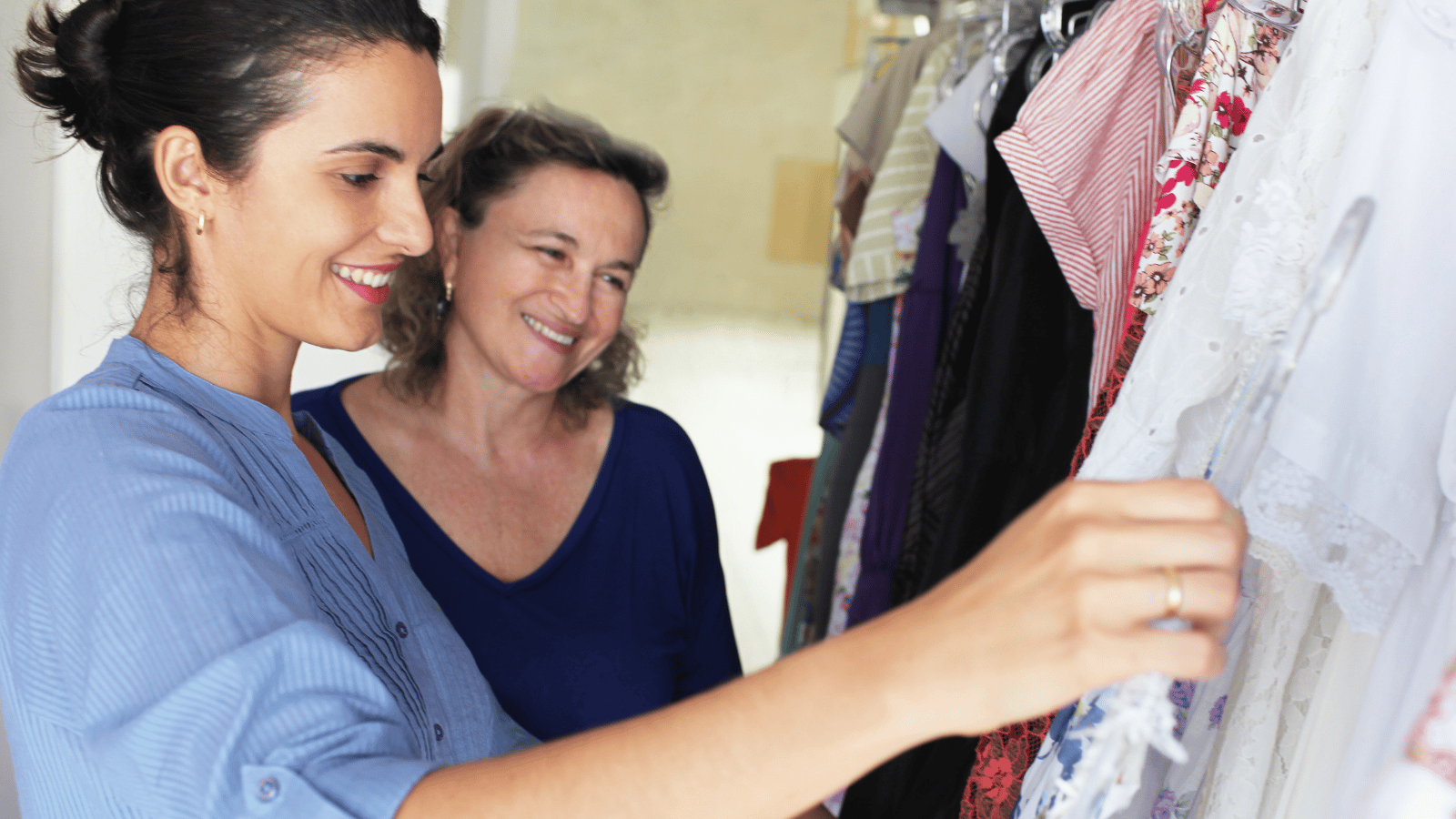 When you consider that the Association of Superannuation Funds of Australia (ASFA) recommend that today, a single Aussie may spend around $45,2393 per year to live a comfortable retirement, according to Rest's projection you could live comfortably for an additional year, because of positive climate action.
This more favourable return comes down to a key assumption in the scenario analysis that the world acts over this next decade to mitigate the worst effects of climate change, and new investment opportunities are identified as the world transitions to a lower-carbon economy. 
Rest, who were recently named one of the 13 leading responsible investment super funds for in the Responsible Investment Association Australia's (RIAA) Super Study 2021, launched its first low-fee ethical and sustainable investment option in March 2021.   
In a first for the fund, it used insights gathered from member engagement and surveys to help design the new investment option. This gave members an active role in shaping the types of investments included, as well as excluded. The option was shaped for members by members, right down to giving members a voice in helping to choose the name, Sustainable Growth. 
Choosing to invest your superannuation responsibly through your fund, not only helps gain access to investment opportunities individual investors may not otherwise be able to obtain, but it also provides the opportunity for us all – as a global community – to create more meaningful impact. 
With climate action a critical challenge this century, and scientists globally stressing the urgency for humankind to limit global warming to well below 2 degrees Celsius and aim for 1.5 degrees Celsius, now is the time for us all to reflect upon the ways we can support a more sustainable future. By reviewing your current super investment options, and the choices available to you, there are ways that you can positively contribute to the planet and global community, while growing your super balance.  
It's never been easier to help save the planet through your super. Find out more about Rest's Sustainable Growth option
---
Product issued by Retail Employees Superannuation Pty Limited.  Consider if it is appropriate for you and read the PDS and TMD available at rest.com.au/pds before deciding to join or stay. 
1 https://rest.com.au/why-rest/about-rest/news/members-expected-better-off-paris-agreement-goals 
2 This is based on projections of the potential retirement balance of a 48-year-old Rest member with an account balance of $67,000 and a salary of $48,000 pa.  The projections are not intended to be exact figures. They do not take into account any changes in the cost of living between the time of the preparation of the estimate and the future time, or future changes to laws after the date of preparation of these assumptions. Do not rely on this projection to make decisions about your retirement. You should consider your own needs, financial situation and investment objectives and may wish to get advice from a licensed financial adviser before making any financial decisions. 
Projected account balances
Using the assumptions below, the retirement balance for this member is estimated at: 
$226,408 in scenario one

, in which the world acts to keep temperature rises below two degrees Celsius; and

 

$175,855

 

in scenario two, 

which is based on the current global policy settings and targets where temperatures are expected to exceed the goals of the Paris Agreement.

 
The balance in scenario one is $50,553 (or around 29 per cent) higher than the balance in scenario two.  The projections make the following assumptions: 
continuous accumulation of Superannuation Guarantee contributions and no additional personal contributions from age 48 in 2021 to retirement at age 67 in 2040;

 

progressive Superannuation Guarantee increases to 12 per cent by 2025;

 

investment earnings are based on modelling of the impact of two climate change scenarios on Rest's default Core Strategy option (modelled returns are gross of tax and net of Core Strategy's investment fees – more information follows);

 

annual inflation of 3.2 per cent reflecting increases to wages and the standard of living;

 

the member is incurring Rest Super administration fees of $1.50 per week plus 0.12 per cent of their account balance per annum (the account balance fee component is capped at $300);

 

earnings are taxed at the relevant rate; and

 

the member does not have insurance.
Investment earnings according to climate change models 
The investment earnings are based on scenario analysis of the strategic asset allocation of Rest's Core Strategy carried out by JANA in 2021.  
Scenario one

is based on the world acting to keep temperature increases to up to 1.8 degrees Celsius by 2100, and is aligned to the Paris Agreement. In this scenario, JANA estimated Core Strategy's average annualised returns would be 6.06 per cent, per annum to 2040.

Scenario two is based the current global policy settings and targets where temperatures are expected to exceed the goals of the Paris Agreement up to 3.2 degrees Celsius by 2100. In this scenario, Core Strategy's estimated average annualised returns would be 4.18 per cent, per annum to 2040.
The estimated investment earnings are gross of tax and net of Core Strategy's investment fees of 0.61 per cent of the account balance per annum.  
The 'average member' scenario  
As at 30 June 2021, the average balance for a 40-year-old Rest member was around $67,000, and the average balance for 45-54-year-olds was $68,900.  The most-recent data from the ABS (Employee Earnings and Hours, Australia, May 2018 released in January 2019), showed the weekly cash earnings for 45-54-year-olds in the retail trade industry was $914.70 per week – or $47,564.40 per year.  
About the JANA analysis 
To consider the potential impacts of climate change on an investment portfolio, JANA has modelled two very different scenarios to assess a range of potential impacts on Rest's risk asset returns to 2040. The scenarios are based on International Energy Agency (IEA) analysis. 
Scenario one models for a more aggressive and nearer term globally co-ordinated policy response which achieves net zero emissions by 2070 and limits the global average temperature rise to less than two degrees Celsius above pre-industrial levels by 2100.  
Scenario two aims to explore the implications of announced targets as well as the existing energy policies of countries around the world. Under this scenario, long-term global average temperature increases would surpass the Paris Agreement's goals. The IEA estimates an increase of more than 2.7 degrees Celsius relative to pre-industrial levels by 2100.  
For these scenario models, there are uncertainties that challenge the robustness of any analysis of climate-related financial impacts. These include:
gaps in climate knowledge and research; 

 

unknowables related to future policy, technology developments and physical impacts;

 

the limitations of economic and climate models in capturing differential impacts across regions; and 

 

complex interactions and feedback loops between climate, economies and markets which are beyond our current understanding.

 
Opinions expressed constitute JANA's judgement at the time of analysis and are subject to change. JANA does not recommend or suggest that the Trustee should make any decisions based solely on the information obtained through its use of JANA's models. The modelling outputs are a calculated estimation and are not recommendations or investment advice. The Trustee is responsible for using its own judgment to assess information provided through JANA's models. 
Any past performance noted is not indicative of future performance. JANA does not provide any guarantee about the future performance of the investment products, managers, asset classes or capital markets discussed. 
The analysis in this projection is based on a range of assumptions which influence the output. The assumptions inevitably contain an element of subjective judgement which may not be realised. 
Except where under statute liability cannot be excluded, no liability (whether arising in negligence or otherwise) is accepted by JANA, its directors or its employees for any errors or omissions or for any losses caused to any persons acting on the information contained in this presentation. 
3 ASFA Retirement Standard September Quarter 2021, national. The figures assume that the retiree(s), aged 65-84, own their own home, are relatively healthy and relate to expenditure by the household.