The NSW State Government is pulling out all the stops to revitalise the Sydney CBD. From educational, business to creative events, grants and webinars, there are loads of exciting activities taking place.
In the NSW Small Business Commission Business Survey Wave 2 Report for 2021 and the Wave 3 Report completed earlier this year with 2,247 small and medium sized businesses, it was revealed, among other statistics, businesses are still pivoting post-covid, concerned in some cases about their viability due to decreased foot traffic and other factors. More on the Wave 2 and Wave 3 stats at the end of this post.
We've compiled a list of nine current initiatives that will positively support businesses around Sydney. You can also sign up to the City of Sydney's business newsletter to keep up-to-date on their programs, activities, events and initiatives.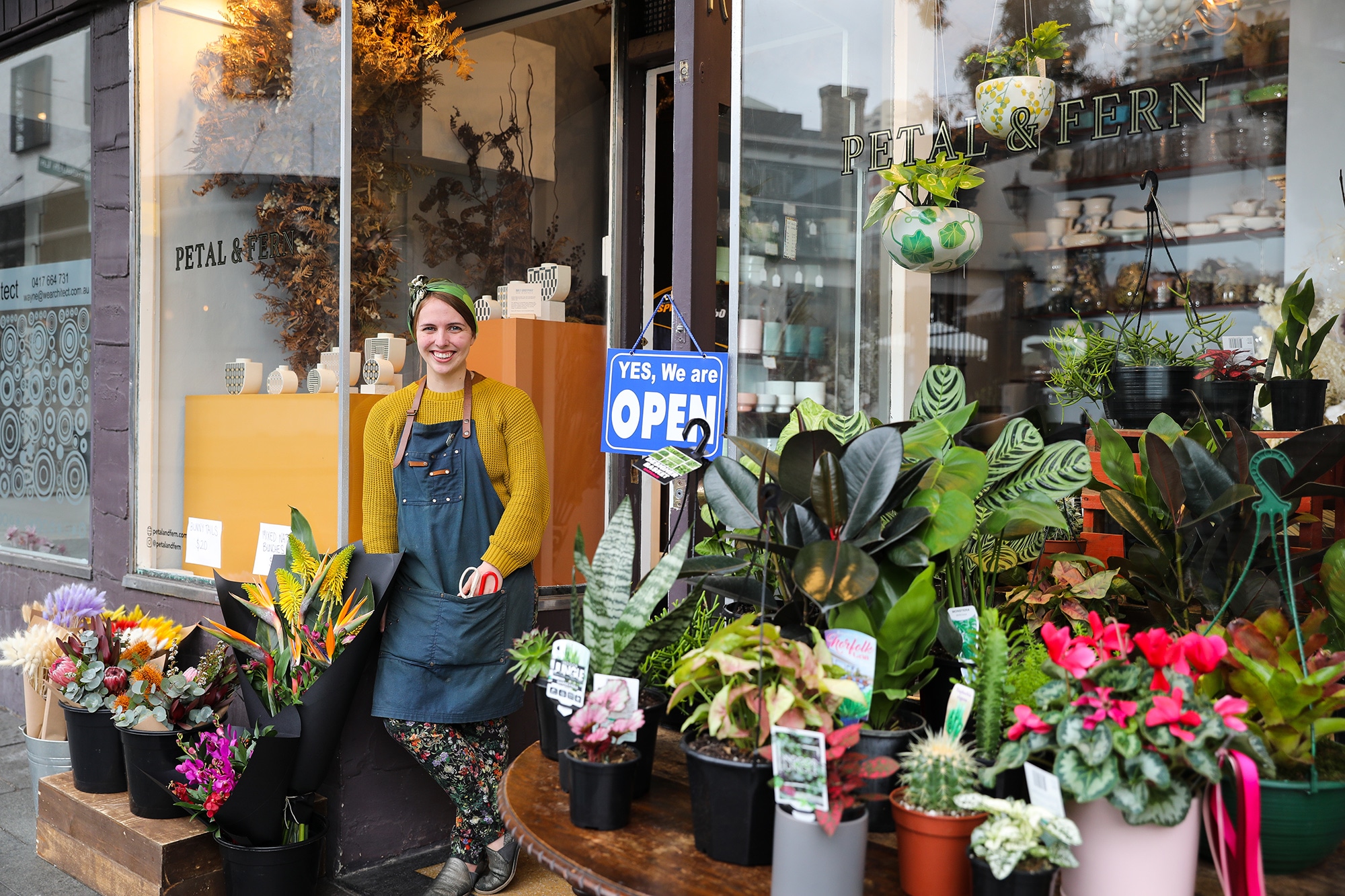 Programs, resources and training for Sydney businesses



Reboot Series




A series of free webinars for small business. Topics covered include digital marketing tips, who to best use Canva and podcasting for business. Be part of the webinar series and showcase your business, ask questions and gain valuable, tailored feedback from an industry expert. Get the full schedule here.




Food Lab Sydney




Applications are now open for the July 2021 program. FoodLab Sydney is a three-month training program that empowers budding food entrepreneurs with the skills, tools, networks and resources needed to become a food enterprise in Sydney or an innovative leader within one. The program provides participants with an introductory food business education, hands-on technical assistance, critical kitchen and safety skills, a food sustainability framework, connections and mentoring, guest speakers from around the Sydney food system and access to market opportunities. Learn more about the program outline, key dates, costs and register for a free online information session.
25 June – Applications close

9 July – Program starts






Vivid Sydney
This year this amazing light show will take place from Friday 6 to Saturday 28 August 2021. Taking over Sydney's streets, buildings and venues across the CBD, Darling Harbour, The Rocks and Circular Quay including Festival favourites Sydney Opera House, Sydney Harbour Bridge and Customs House. The full program will be announced in mid-2021. For more info visit www.vividsydney.com



Business Connect

If you run a small business, you can tap into Business Connect, a dedicated and personalised NSW Government program that provides trusted advice to help small businesses. Independent business advisors provide tailored advice on a range of topics which is complemented by live events and online resources to help develop business skills. Topics include developing a business plan, accessing finance and managing cash flow, marketing to reach new customers, adopting digital tools, connecting to other government support and professional services. Support is free of charge for businesses impacted by bushfires, COVID-19 and/or floods. Other eligible businesses can access up to four hours of advice and online events free of charge.
Sign up now or call 1300 134 359 to connect with a local advisor



Sydney City Business Awards
Held in partnership with Business NSW, the Sydney City Business Awards recognise growth, entrepreneurship and celebrates business success from across the Sydney central business district and surrounding inner city suburbs. With 14 categories, the awards provide an opportunity to reflect on the goals, strategies and vision which have shaped success, and the insights gained will help drive growth and business longevity. Entries close Friday 18 June. Click here to find out more about the categories, eligibility and how to apply.



Connect Sydney – Anti-racism and bystander action training program
Connect Sydney is a free, City of Sydney program that builds the capacity of community organisations through free skills and governance training. The interactive online workshops are designed to develop racial literacy, empathy, and understanding of race-related issues and identities, alongside tools, skills and strategies for intervention in your everyday life. Sessions for each workshop start in early June and go from 9.30am to 1pm. Book now



The Big Rethink – revitalising your fundraising strategy for 2021
Watch the webinar recording here to learn:
How to assess your fundraising assets to determine your organisation's focus points for 2021

Discover new ways to approach your priority markets to maximise funding opportunities by applying principles outlined in the Big Rethink report (Oct 2020), From responding to shifts in donor interests through to growing your digital capacity, reflect on the new fundraising landscape

Be informed on the latest key research findings from Australia about the impact COVID has had on fundraising and what organisations need to do in this post pandemic world.



Small business fees and charges rebate
Owners of small business, sole traders and not-for-profit organisation may be eligible for a small business fees and charges rebate of $1500. Apply online for the rebate, designed to help businesses recover from the impacts of COVID-19 and encourages growth by reducing the cost of running a business. Funds can be used to offset the costs of eligible NSW and local government fees and charges.
9.
City of Sydney Covid-19 business recovery survey, 31 May–18 June 2021
In May 2020, City of Sydney surveyed their communities to understand the impacts of Covid-19 and received feedback from 1,100 business representatives. This informed the City of Sydney's plan for economic and social recovery in the local area. One year on they are inviting Sydney business owners again, to have their say and to share key insights on how local organisations, the industry sectors or members are recovering from the impacts of the Covid-19 pandemic in a Business Recovery survey.
This survey will help City of Sydney understand the impacts of Covid-19, and the responses will help shape future business support initiatives and ensure the recovery plan continues to align with local business needs and priorities.
We invite you to take part in this survey and please free to forward this survey to your members or networks.
If you would like to provide further insights or share research, contact Kristina Kalnins, Senior Communications & Engagement Advisor on 02 9265 9333 or email sydneyyoursay@cityofsydney.nsw.gov.au with the subject 'Business recovery 2021'.
Useful links
Statistics from NSW Small Business Commission surveys
Wave 2 survey
75% of businesses have tried to change their business model or find new opportunities, the most common being reduced or tried to reduce costs (40%), reduced profit margin (30%) and delayed or reduced capital expenditure (24%).

There were 55% of businesses that are still trading or temporarily closed are fairly or extremely confident about their business prospects in the next twelve months, while 24% stated they are fairly or extremely worried.

Businesses Reliant on Visitors (and Foot Traffic): Those businesses who identified as usually relying/relied on visitors (local, interstate or international visitors)/rely on foot traffic had significantly lower confidence in the economy or their business prospects and felt significantly more impacted by coronavirus, when compared to those who don't rely on them.
Wave 3 survey
Challenges: As with Wave 2,the three most common challenges mentioned were the impact of coronavirus in general (45%), increasing cost of materials, overheads, etc. (34%) and cost of staff (28%).

Revenue in the Past Three Months: 33% of businesses experienced a decrease in revenue in the last 3 months, while 23% experienced an increase.
Disclaimer: This content is correct to the best of our knowledge at the time of sharing.