Making the most of technology in a retail business could be the difference between make or break this year.
By Chad Gates, Pronto Software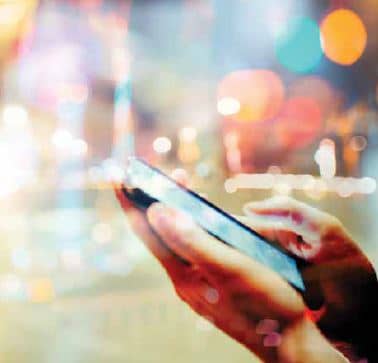 Retail is one of the most competitive industries in the world. Businesses within our space have to contend with immense competition from overseas retailers, often with big brands and big budgets.
The proliferation and use of online shopping has altered the industry in such a way that businesses are constantly reviewing how to respond to this pervasive change.
Despite the current nature of the industry, Australian retailers experienced strong spending from consumers over the Christmas period, and it's set to continue.
This is great news for Australian retailers. So how do merchants take advantage of consumer's continued appetite to spend this year?
One of the best ways to combat intense competition combined with improving trading conditions is through efficiency driving technology. Retailers who have the foresight to invest in technology that supports both front and back of house staff to perform their role to the best of their ability, put themselves in a great position to make the most of current trading conditions.
Let's take a look at some of the important technology trends all retailers should be exploring in 2016.
1. Convergence of online and bricks & mortar
Deloitte predicts that digitally influenced sales will affect 64 percent, or $434 billion worth of instore retail sales this year. With this impressive figure in mind, understanding your customer and providing a unique, value added experience is what will set successful retailers apart this year.
Shoes of Prey started out as a retail brand enabling shoppers to design their own shoes online, and has since expanded to include physical stores because of the demand from customers who wanted to try on the shoes first hand. The company is also looking to leverage the latest 3D printing technology to provide even more innovative product and services.
For many retailers, it's time to review your multi-channel strategy – listen to your customers and learn where they want you to be or risk being left behind.
2. Intuitive use of platform
As consumers of technology, we are used to being able to pick up nearly any device and immediately understand how to use the software and apps loaded onto it – even if you have never previously used the operating system.
More recently, staff have the same expectations of the technology they use for their job. There is an expectation that new and existing staff will be able to log into software platforms and immediately be able to navigate them. As retailers often hire casual staff, the ability for staff to quickly and easily grasp business software is essential to be able to focus on customer service and product knowledge.
3. The right tool for the job
In the same way that staff expect they will be able to use the software they access at work without extensive training, there is a need to provide tools that fit the customer experience best, which may mean mobile devices, in store self service and 'pre-store' options (such as click and collect). This way, the customer is getting a consistent brand experience no matter how they choose to engage. Technology should not stand in the way of good customer
service, but facilitate it.
4. Back end efficiency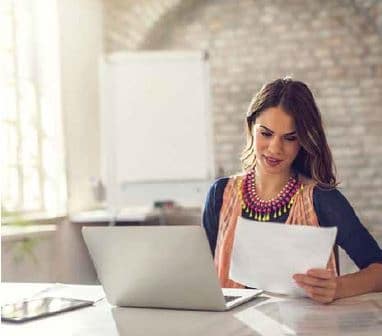 Your lovely store front can be let down by back end fulfilment technology if it's not integrated to cope with peaks in customer demand. Staff who work behind the scenes require the right tools to be as productive and efficient as possible. They need up to the minute sales and inventory information so they can see when stock is running low, or when it needs to be reordered, for example.
This information also needs to be accessible by the logistics team, and must feed into the company's financial management system. It's essential that software supports the business so that each of its divisions know what other departments are doing, and the entity runs as a well oiled machine.
Reacting hourly during a promotion to stores that are churning through stock faster than others can be critical to hitting sales targets. No retailer wants to see their staff constantly on the phone to other stores checking to see if something is in stock. The 'bargain' period brings a surge in sales both online and instore, so having a holistic view of your business' inventory, supply chain, costs, staff movements, and productivity will help you meet and exceed customer expectations.
Retailers who recognise they need technology that delivers all of this and more benefit from highly productive operations, staff that are informed and engaged, and higher customer satisfaction levels.
This all adds up to a better business. Few retailers can ignore the technology opportunity in an environment where competition is cut throat. Ensure
your business is prepared with the right technology.
That said, don't underestimate the value of motivated, knowledgeable customer focused staff. Customers are more time poor and usually less patient during the sales seasons (sounds counter intuitive but it's true), so if your technology does all the right things and your staff don't, you have the
fundamentals wrong.
Well implemented, integrated technology will make staff happier and reduce their stress levels when it gets busy, so the sum of benefits is actually greater than the parts – customers remember how they were made to feel more than what they bought, so make them feel great every time and they'll stick like glue.
This article first appeared in The Retailer magazine's Februaray 2016 issue, The ARA's dedicated retail feature and advice publication.