Retail is no longer about just making sales, it's about making life-long customers. Analysts predict [1] that over the next five years, customer experience will overtake price and product as the number one brand differentiator. Emerging technology is creating innovative, unique and interesting ways to approach the future of CX in retail. This includes being data driven, automating processes, bringing people from online to offline, and fusing physical with digital.
Data
In order to deliver exceptional customer experience, many businesses are turning to data and analytics. Understanding the many nuances of your customers and discovering ways you can improve, leads to increased revenue, reduced churn and additional referrals.
Walmart [2] are using data in a big way. Some of their recently filed patents are providing insights into how they're using data to drive a great customer experience. For example, they're using RFID tags to track product usage and facial recognition technology to identify unhappy customers. The intention is that this data will lead to improved CX with things like: personalised alerts when you've run out of your favourite item; or to address whatever is frustrating you in-store – like waiting for assistance.
Automation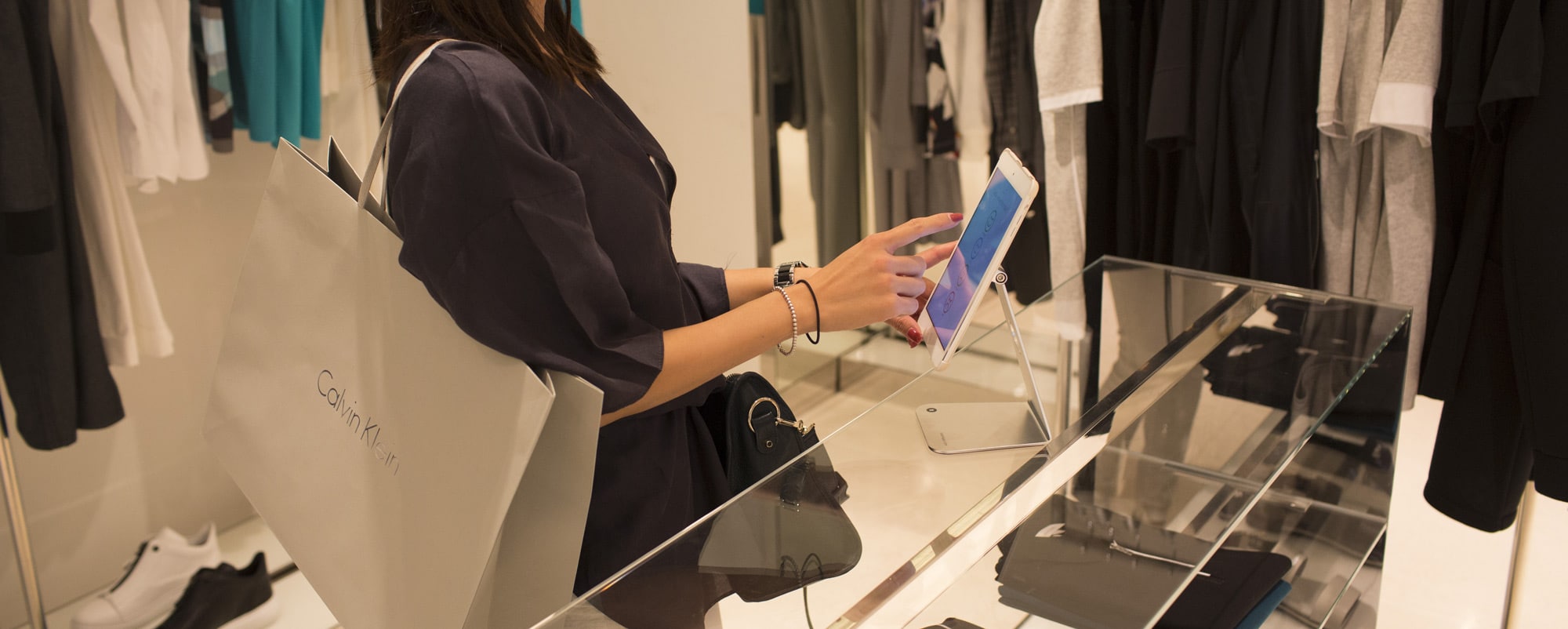 Everyone's dreamt of ditching the lines at the checkout or even better, walking out without having to do a thing. We've experienced it with ride-sharing services like Uber, where we don't have to actually hand over money to pay for the service. However, it's also becoming a reality in stores too.
Alibaba has launched Tao cafe [3] in Hangzhou, a cashier-free store revolutionising offline retail. The store uses an app and again, facial recognition, where shoppers scan a QR code at the entrance and are tracked until they exit, automatically purchasing the goods they selected through their smartphones.
Online to offline (O2O)
'Online to offline' is trending amongst big online retailers, with many starting to buy up physical real estate – particularly for click and collect types of services.
Starbucks, like many retailers, have created a pre-ordering app [4] where coffee buffs can find nearby stores, see past orders and send in their order ahead of time. This is an obvious way to bring customers from online, into stores.
Other ways to bring online to offline is the use of technology like virtual reality. Furniture is a great opportunity for the use of VR, and homewares heavyweight IKEA has released various mobile applications for this reason. In Australia, you can download IKEA Place [5] which you can use to virtually place sofas, rugs, lamps or tables for example, in your own home. This lets the app user interact with the brand and plan their purchases from home, later coming to the store to finalise their shop.
Fusion of physical and digital
For a while, it was thought that digital was the new center piece of customer experience. Instead, now retailers are seeing the strength in using digital as an enhancer to real-life experiences. Often, this becomes a seamless, invisible connection between digital, physical and sensory.
A Japanese fashion retailer, Uniqlo, offers a 'magic mirror' [6] to let buyers virtually try on clothing. The customers try on one item, stand in front of the mirror and can see different hues and variations of the clothing projected directly onto themselves.
Similarly, (whilst a few years on), Ralph Lauren [7] have transformed their fitting rooms with interactive touchscreens in their flagship NYC location. Shoppers can browse products, interact with an assistant and can request help through touch. If a customer isn't ready to buy, they can have the details of their outfit texted to them for future reference.
There are now countless technological advancements, tools and creative ideas that can deliver an incredible and memorable CX online, offline and everything in between. Technology is advancing faster than we can keep up with it, but it will without a doubt, continue to change the landscape of future customer experience and giving you new ways to delight consumers.
About RateIt
RateIt is the market-leader in on-the-spot customer feedback. RateIt helps retailers consistently deliver great customer experiences by gathering NPS and customer comments via engaging touchscreens, delivering insights that matter. For more information, see www.rateitapp.com/.
[2] Walmart
[3] Tao cafe
[4] Starbucks
[5] IKEA Place
[6] Uniqlo
[7] Ralph Lauren