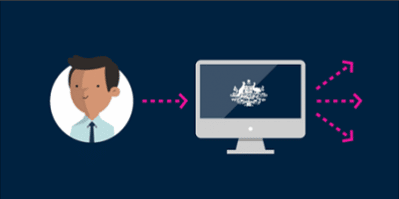 The Australian Taxation Office is designing a Digital Business Account, a one stop shop for business owners and their nominated representatives to access services across all levels of government in a single, secure online channel.
To help create a service that's easy to use and navigate, the ATO is running a series of tests on the ATO's Beta site. While a number of tests have now been finalised, there are still more to do. The ATO is seeking feedback to help create an easy to use, time saving service for small businesses.
The Digital Business Account has features that will help you save time and let you focus on running your business, including:
The ability to access multiple government services with a single login
Digital inbox to receive messages from all levels of Government
The ability to update business details across government in real time
The ability to customise the newsfeed to receive government information that's relevant to your business.
Each test takes between five and 15 minutes to complete. Your feedback will help the ATO design the best possible experience for small business, so please let them know what you think.
The final tests are closing soon, so don't miss out. Check out the live tests now, and sign up to ATO Beta to be notified when new tests open.