Payments company Square has today released 2018 ice cream sales data analysing Australia's consumption habits of the tasty treat based on thousands of transactions from hundreds of Square vendors across the country.
A Christmas treat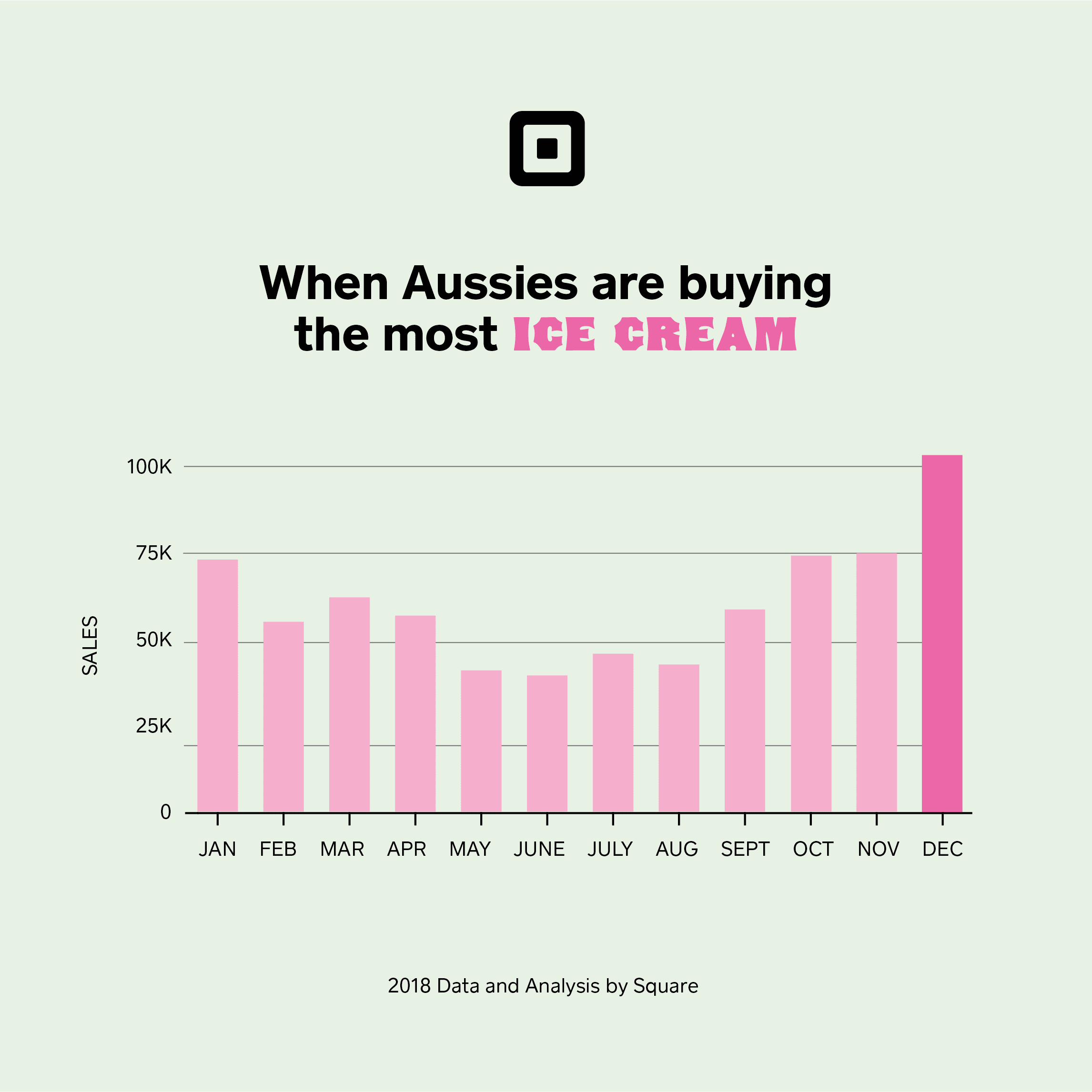 Surprisingly, ice cream purchases had their biggest spike from November to December, with sales in the build-up to Christmas increasing by as much as 70% compared to the average month.
While sales remained strong during the January summer holidays, they dropped off to only 25% above the average monthly spend. Interestingly, February sales fell completely flat despite it (usually) being the hottest month.
While many of us joke that we love ice cream so much we'd eat it for breakfast, the peak hours fell during traditional times with almost two thirds of all sales between 2-4pm and 8-10pm.
The price of a scoop…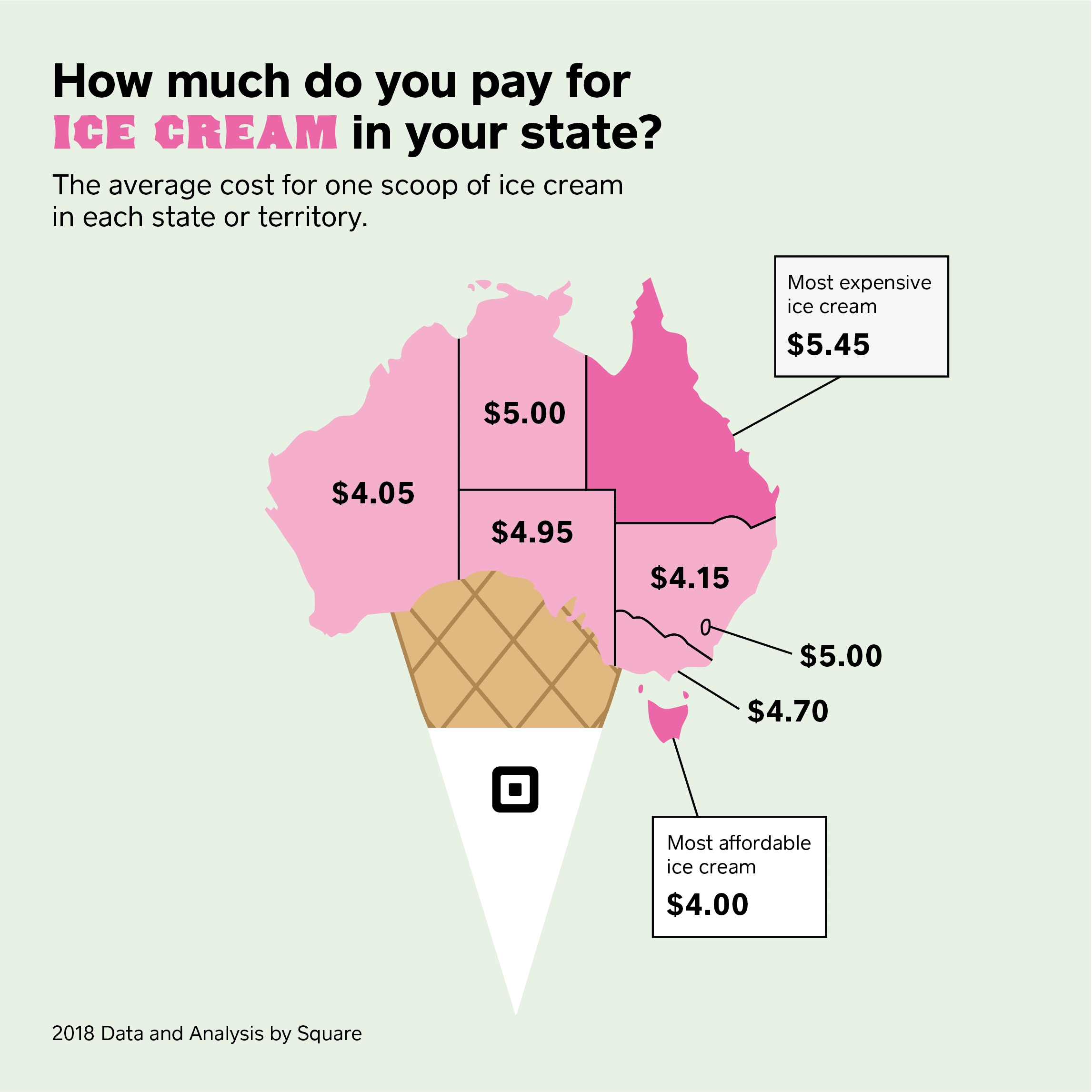 The data highlighted that consumer demand and price sensitivity varies by state, with customers in Queensland (QLD) spending almost $1.50 more for a scoop compared to those in Western Australia (WA) and Tasmania (TAS).
ACT $5.00 per scoop
Queensland $5.45
New South Wales $4.15
Northern Territory $5.00
South Australia $4.95
Tasmania $4.00
Victoria $4.70
Western Australia $4.05
Old favourites or the next big thing
While we hear that classic fruit flavours (think passionfruit, lemon and mango) are still the most popular, exotic tastes like pandan, yuzu and durian made their way onto menus across the country in 2018.
Nor was Ice cream exempt from the "it" cocktail flavour of 2018 with the Aperol craze findings its way into our frozen treats as well. Other unconventional flavours such as lavender, rose, black sesame and ginger also made an impression on palettes across Australia.
Cone or cup?
It seems the days of simply choosing between a cone or cup are behind us, with the brightest minds of the ice cream world inventing new, novel and calorific ways of serving up their frozen treats. The allure of Instagrammable ice-cream-filled cronuts, churro boats and indulgent deep-fried variations were too good to turn down for many ice cream lovers in 2018.
Something for everyone
Not to be left out, health-conscious consumers were in luck too with more vendors adding diet-friendly options in 2018. Notably, raw and vegan ice cream – usually made with a fruit base instead of dairy – catering to the lactose averse became an increasingly popular option.
Likewise, the ever-popular superfoods were present on many menus around the country, with matcha, green tea and ginger being the most common.
About the data
This data was pulled together using Square Dashboard, collected and analysed from thousands of sales at hundreds of ice cream sellers across the country on the Square platform. Data insights are extremely valuable to help business owners make smarter, more informed decisions about how to run their business.