With a new decade of retail approaching, Christine Rodrigues, Head of Technology Partnership at Magento, an Adobe Company, reminds us that the era of customer experience is still at the heart of any business.
Tell us about your retail history, i.e., when you started, the stores/start-ups/brands you've been involved in.
I started my working career working in a Vodafone Retail store, selling Mobile phones and plans on the shop floor. From there, I transitioned into a role account managing Vodafone's presence in third party retailers such as Coles, Kmart, Target, Woolworths, Big W, Dick Smith, Tandy, and Australia Post. After leaving the Telecommunications industry, I joined the PayPal family who work more on the B2B side and drive business online.
Now, as part of Adobe, I work alongside our partners who strategise and help retailers take the next step in their journey and focus on customer experiences online, offline and on social media.
What do you love about retail? What inspires you?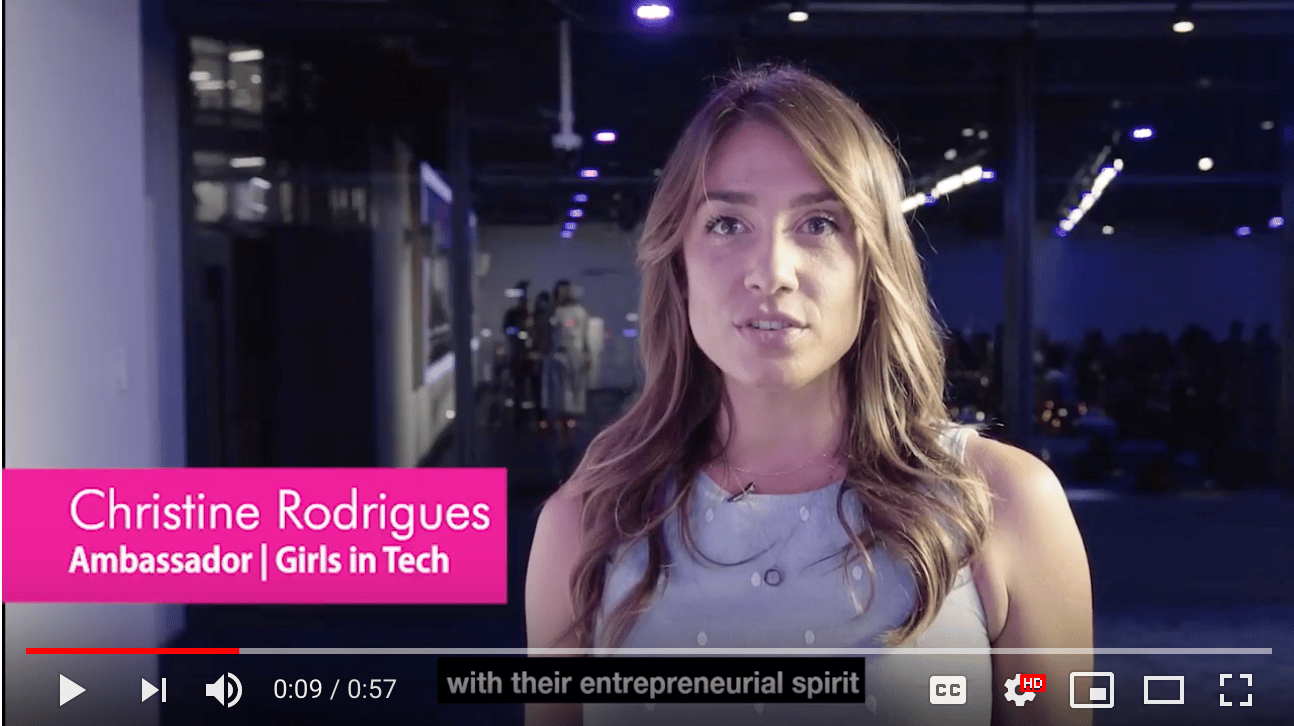 Retail is an ever-changing industry. The most successful retailers are the ones who are quick to adapt to the social, mobile and online era and modify their business to allow customers to purchase across several channels and while keeping the customer experience at the heart of the business.
What made you want to work in the industry? What is the best part of your job?
Retail has been the common underlying industry in my career from my first job on the retail floor, right through my role today. The best part of what I do is being able collaborate and share ideas with my industry peers and partners.
Where do you see yourself in 5 years?
I don't see myself wedded to a particular technology or industry. The value I have to add to those around me is the power of collaboration and working with others that have the foresight to move within the evolving digital age.
What have you learned about yourself?
Retail builds resilience. Adapting to changes in business models, products, team structures is all part of the day to day. Retail is not stagnant; it's fluid. The most successful people working in the industry have adjusted to that way of thinking and have adopted a flexible mindset.
What has been the most challenging point in your career?
At a younger age, it was easier to see a transitional path from role to role, or company to company and throughout my career. For me, the most challenging point is always deciding where to next. The days of apsiring to work for that one brand is becoming obsolete. Nowdays there are so many businesses and brands that deliver the a best-in-class experience across varying points of the customer journey. No matter what comes my way, I have always tried to stay true to my passions and align myself with brands that innovative and challenge the industry.
What advice would you give young people in the industry who are passionate about making a career in retail?
My advice would be to make sure you're constantly refining your skills to match developments in technology and the industry. Align yourself with people and organisations that strive to add value to your customers and are focused on delivering exceptional customer centric experiences.
How can the retail industry better support you as a leader in your field?
There are so many forums, events groups, and networks of individuals that gather. This is a great opportunity for younger generations, start-ups, and international leaders to network with fellow peers and gain valuable knowledge that will enhance their careers.
What is one challenge/issue affecting retailers today?
Retailers need to remain relevant, especially when addressing millennials. In each market, there are changes in the way's consumers interact with brands and purchase goods, and brand alliance is slowly dwindling. Retailers need to align themselves with their customers values and consumption preferences. If your customer wants to try on in-store, buy online, click-and-collect, engage and share via social media or pay however they chose to pay, then allow them to do so and provide the consumer the choices and options they desire.
How do you think retailers can engage better with customers?
I think for bricks-and-mortar stores, retailers should try to understand the single customer profile and aim to bridge the gap between in-store and online. Remember who your shoppers are and ensure they experience the most streamline engagement with your brand. For retailers in the digital and payments space, it is critical to tokenize and build a digital profile for your customers and eliminate the process of entering payment details more than once to create a personalised experience online that mimics one in-store.
To read more inspiring stories from exceptional female leaders in retail, visit the Australian Retailers Association's Women in Retail Series at retail.org.au/womeninretail