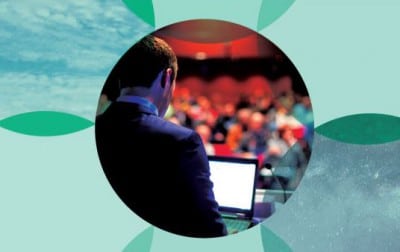 Remember those times where retail was all about competition? Everyone was trying to find their competitive advantage and there could only be one winner. Innovation in technology and customer driven retailing have fundamentally changed the way businesses work and operate.
Customers have found new ways of interacting with brands, and this evolution has shifted the world of retail from a one way conversation to a complete dialogue, making it easier and more possible for brands to collaborate.
Retailers are expanding their reach to sectors they were not active in before, and these blurring lines mean that competition now needs to be seen as an opportunity rather than a threat – we need to create a bigger pie for everyone to share.
Today, retailers' main competitors should be themselves. We need to constantly question the way we do things, and make sure we disrupt our business before anyone else does.
Retailers can now offer exceptional, personalised, and technology driven experiences to their customers through the right partnership.
Last year, Lana Hopkins, CEO & Founder of Mon Purse, spoke at Online Retailer Sydney. Mon Purse combines 3D technology and fashion to allow customers to personalise their own products. The business had only been running for around six months when Ms Hopkins spoke at Online Retailer, then a start-up, but now an omni-channel million dollar business.
Said Ms Hopkins: "Online Retailer has given us the opportunity to meet with key industry leaders and form partnerships which have helped elevate Mon Purse to the next level. We met Richard Umbers, Myer CEO, at the Leader Summit Breakfast last July and that sparked a conversation for our subsequent partnership. We found Myer to be a natural alignment for Mon Purse with their holistic approach to vertically integrated innovative brands driven by customer centric technology. Thanks Online Retailer for bringing the industry together and facilitating connection."
This year, Online Retailer's theme is 'Where the future meets retail'. ARA Retail Voice subscribers will receive a 10 percent discount when registering for the event by using the code PARTNER10.
For more information or to register, visit www.onlineretailer.com, or contact Cindy Le Guen, cindy.leguen@reedexhibitions.com.au.