The era of autonomous vehicles is quickly becoming a reality in Australia. There are already a number of driverless vehicle trials taking place in some of our state capital cities, like Adelaide and Perth. Major mining operations already use driverless vehicles to transport millions of tonnes of mining material. And, a number of local companies are looking to develop tailored solutions for the local market, such as GoGet and the University of New South Wales.
Although there is still much to be done before we reach a fully autonomous future, we are progressing at a fast pace. We're already at level 3 (conditional automation – "eyes off") autonomy and Elon Musk predicts we'll be at level 5 (full automation – "steering wheel optional") within two years.
As we accelerate towards an autonomous future, retailers and shopping centres will have to start preparing for their arrival, as the new technology will entirely change the way we use our vehicles. Impacting the way we shop, the experience we come to expect, and our needs.
For starters, cars will be able to park themselves. With no humans needing to open doors to get out of their vehicles, cars will be able to park much closer together, freeing up a lot of space. It means stairs, elevators and alleyways to allow access to individual cars simply won't be needed.
While car parks will become more compact, they will start to host a range of new functions.
Chief among them will be refilling stations. As on-street parking will become scarcer, due to the convenience afforded by driverless cars providing a 'valet service', it's logical that refilling stations will be located in dedicated car parking areas.
Cars will be refilled not with petrol, but electricity and other forms of renewable power, from automated docking stations. Essentially car parks will become the petrol stations of the future.
They will also be the ideal place for maintenance work and cleaning to be carried out. But this won't be conducted by humans. Fully automated Ariticial Intelligence (AI) bots will be used for this activity.
Going one step further, these AI bots will be able to be programmed for other tasks too, helping to improve the customer experience. For example, retailers could offer customers the opportunity to have these robots deliver their purchased items direct to the boot of their car.
For all this to work, retailers will need a central management solution that will help speak to the vehicle, parking bays and car park infrastructure. Shoppers will access this solution through an app built-in to the autonomous vehicle and connected to their personal smart device.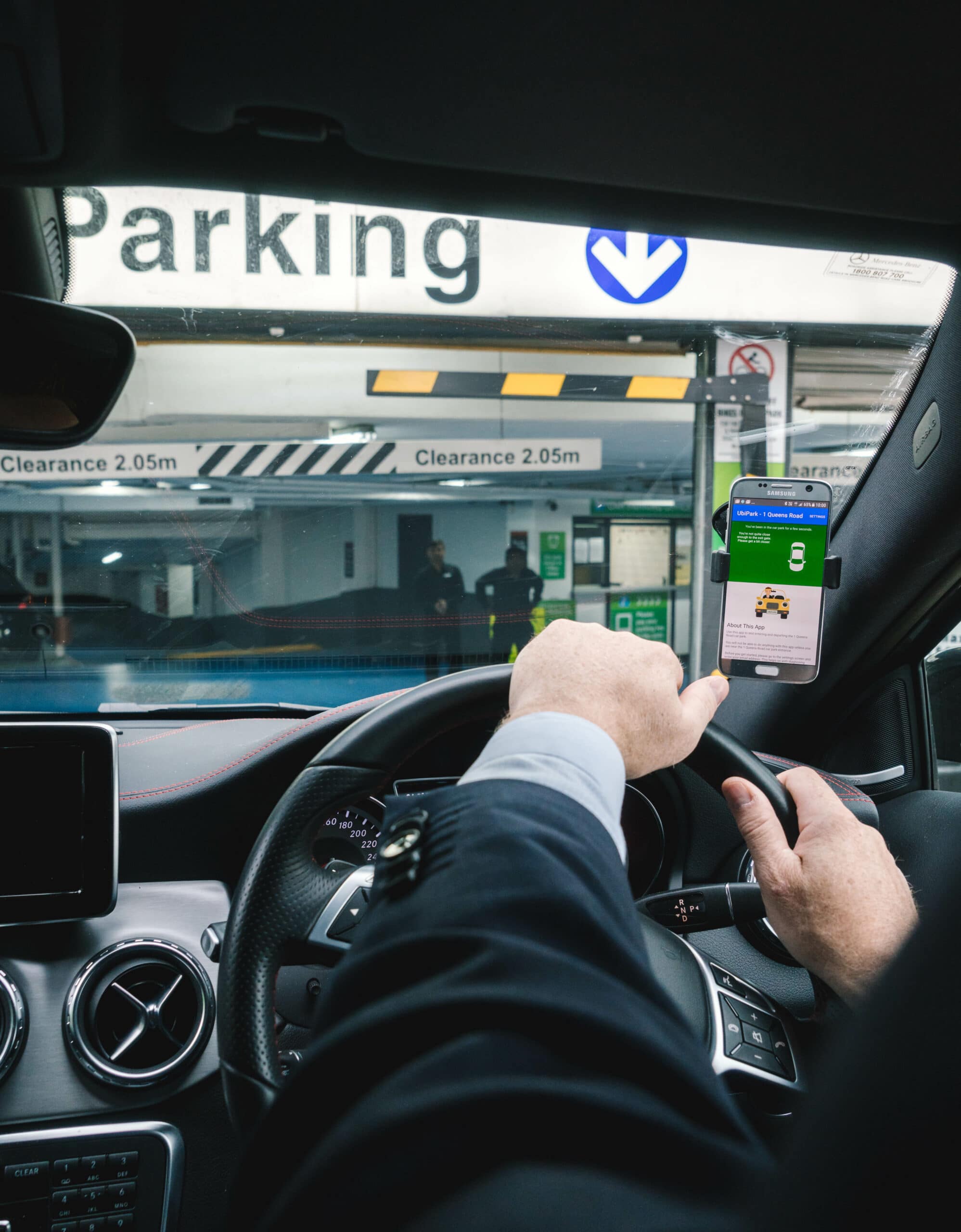 So, what we will end up seeing is a vehicle dropping the motorist off at the storefront, talking to the smart parking solution to locate and access the nearest available bay.
Then, the user will get a notification on their personal smart device regarding what service they would like done to the vehicle based on a quick maintenance report conducted by AI-robots, as well as whether they would like their vehicle charged.
Whilst shopping, the customer can request any purchases be sent directly to the boot of their vehicle, instead of lugging them round the shopping centre.
Once they are finished, they would summon their vehicle from the car park via the app. Upon exiting the smart parking technology would calculate the length of stay, what maintenance and cleaning has been carried out, how much electricity has been used and what services the customer has requested, charging the customer through the app.
This is only the tip of the iceberg, in terms of what will be possible as we move towards a new motoring future. However, to be ready and future proof your car park, it's critical retailers and shopping centres bring in smart parking management solutions now.
Technologies already exist that enable customers to locate, book, access and pay for parking through applications. And, it won't be long until these applications provide guidance to self-driving vehicles, taking parking away from the consumer.
As we transition to semi-autonomous and autonomous vehicles, the very nature of car parks will fundamentally change. It's up to retailers and shopping centres to make sure they capitalise on these changes to further improve the customer experience and take the pain out of parking.
Mosstyn Howell is the founder and CEO of UbiPark, an Australian consolidated parking mobile app offering smart parking solutions to tomorrow's parking environment. Learn more at ubipark.com