The induction. Talk to any Human Resource (HR) professional and they will advocate a well-structured and comprehensive induction for all new employees. Some of us do it well, some do it poorly, or sometimes not at all depending on resources, circumstance, and our individual business culture. But, what can we do (no matter what) to increase the chances of a new employee becoming a long-term success?
In a time when culture is king, many are grappling with how to translate culture into practical commercial success that is both meaningful and sustainable. It can quickly turn into a buzzword topic which is forgotten completely in day-to-day interactions with peers and customers alike.
The answer seems to reside in the value of making people feel safe and 'at home' right from the start. This is a powerful trigger every single leader in a business can utilise to gain long term performance and loyalty out of new employees (and seasoned ones too!)
Daniel Coyle details an experiment in his book, The Culture Code. Coyle discusses an Indian call centre called WIPRO that was experiencing costly staff attrition rates. They took a group of new recruits and simply spent one-hour talking to them about their individual needs to perform better. They also gave them a WIPRO shirt with their own name on it. They found that the people in this group were 250% more likely to still be at the company seven months later compared to those that did not have the 'one-hour chat'.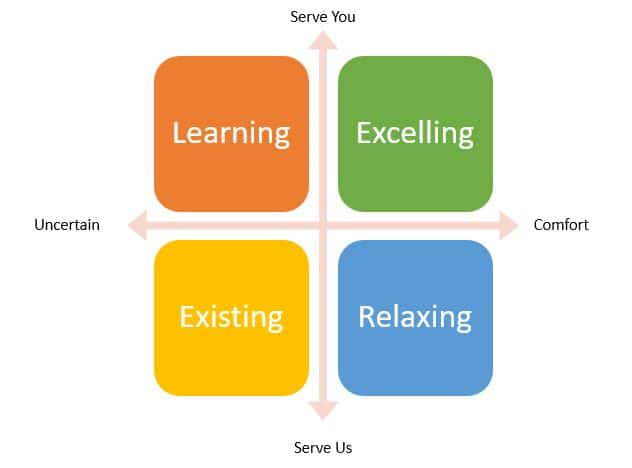 This demonstrated that people valued being treated as an individual and being heard from the start of their employment. It displayed that a business must show that they are there to 'serve you' just as much as the employee is there to 'serve them.' The results spoke for themselves with staff serving longer and at a better performance level than in a notoriously high-turnover environment.
When we feel at home, we feel safe. And when we feel safe our concentration levels are elevated due to less distraction and wariness. It's like your first day at kindergarten – it's a scary day with lots of anxiety. But if the teaching assistant relaxes you with warmth, attention and care, then it can turn out to be the best fun you've ever had.
Recently, I was struck by this idea when watching a friday night AFL match between Sydney and Hawthorn at the MCG. It was a cold wet night where Sydney won in a very close contest. The story of the night was that of Ben Ronke. In his third game, this little fresh-faced recruit kicked a game winning seven goals and made 10 tackles – a new all-time record for the league. Not only is it almost unheard of for a small-forward to kick this many goals in a game, but no one had ever statistically done this in the history of the league!
The impressive part was in the post-match interview. Ronke was asked what is it about this club that keeps producing such great young talent. He responded by saying "It comes down to the leadership group, and even the up-and-coming leaders. You go to the club and you just feel at home straight away. They make you feel like you're at home. That takes the pressure off of you and makes you feel comfortable, and with the support of the older boys – it goes a long way."
In a moment of pure honesty, this young athlete summed it up beautifully.
If we don't invest individual effort into an employee we run the risk that they will merely exist in their role, and there is only a small chance of them becoming long term successful performers. To take this further, when a recruit is made to feel comfortable, but without an individualised approach, then performance will ease off very quickly and revert to a relaxation mode. This is not sustainable either.
Leaders that show even the smallest of gestures that the business is there to serve the employee as much as the other way around, create an experience that is both comfortable and inspiring. This becomes a potent combination feeding the feelings of belonging. In turn, this creates performers that not only excel, but do it for a long time to come.
Paul has over 15 years of sales, marketing, and management experience from small independent business all the way through to the corporate world. Working with small business leaders, Paul focuses on team dynamics, systems, and adaptability to positively impact revenue. Learn more at fresheyesolutions.com