Duncan Grewcock, Chief Operating Officer APAC Adjuno defines three areas that can be a good place to start solving the sustainable palm oil puzzle.
Over twenty years palm oil production has been affecting our environment adversely. As more and more consumers take an increasingly conscious approach to buying, retailers are being forced to look more closely at where and how they create their products using this ingredient.
While some retailers are prepared to completely eradicate palm oil from their products, others still aren't quite able to take that leap and are instead trying to find a more sustainable model for its production. For those retailers it's important to remember that the palm oil supply chain is complex and there are a lot of areas to consider, from the plantations where the fruit is grown to the refineries its further processed on, the process is lengthy.
One of the main problems with the production of palm oil is its link to deforestation, despite organisations such as the Round table on Sustainable Palm Oil (the world's largest and most widely used voluntary certification scheme for palm oil) uniting stakeholders across the industry to promote a no deforestation policy.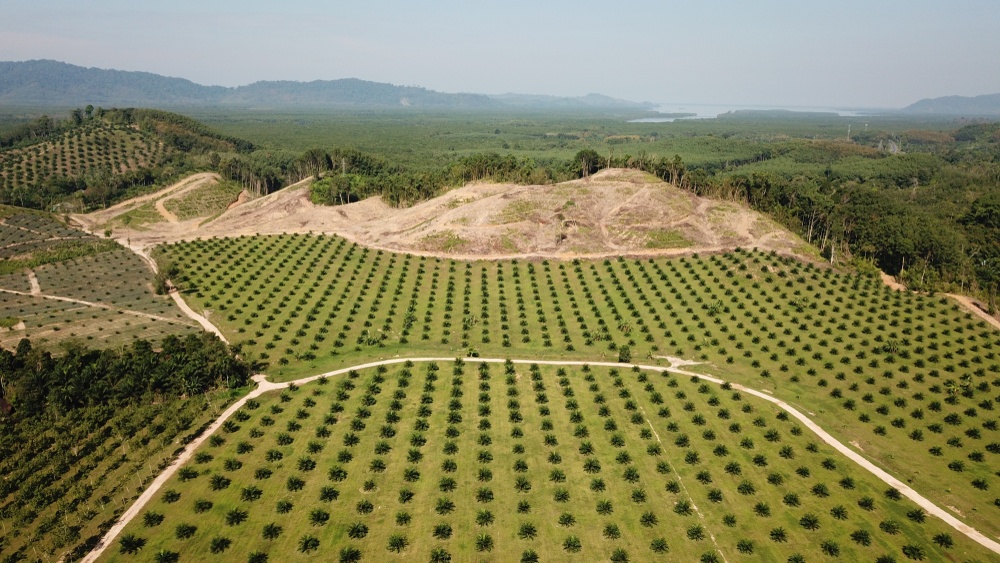 Working with third parties isn't unusual for suppliers, but when product lines become blurred, and it only comes to light that your suppliers have been working with a disreputable partner once a scandal hits, that's when the problems can really start to emerge.
So how can retailers avoid getting involved in situations like this? Placing focus and importance on the three areas below can be a good place to start.
1. End to End Visibility
Retailers need to encourage their suppliers to be fully transparent. The most important factor in any supplier relationship is trust, it's about working with those with whom you can build a strong and honest relationship that you are certain won't lead to any repercussions. Retailers need to put the right tools in place to enable them to fully monitor their suppliers and also inspire them to work more ethically and sustainability.
Despite the fact that 74% of SE Asia's palm oil refining capacity is now covered by NDPE (No Deforestation, No Peat, No Exploitation) policies sustainable palm oil is still continuing to be produced, traded and consumed. This emphasises the importance of broadly monitoring all suppliers and including any third parties in reports. To do this retailer need to trace suppliers all the way from top level information to the finer details, such as those in charge of the land that has been used for the plantations. Accurate and up to date information will empower retailers to instil ethical compliance all the way through the supply chain from raw material to final product.
2. Control Tower of Information
Monitoring suppliers can sometimes appear to be a time-consuming task, but by implementing the right tools teams can easily gain complete supplier visibility. Dashboard workflows, reports and automatic notifications can all help retailers to analyse risk levels and performance quicker and more accurately. Ethical trade managers can also benefit as they can oversee each type of material being used by suppliers, which production factory they are run through and even the origin of the material.
For retailers auditing their palm oil suppliers this can be of great significance as often the amount of deforestation taking place in order to create the plantations can be hidden under a different name, such as alleged in the Wilmar case. If however retailers observe the exact source of their palm oil then they can identify any potential breach of certifications or masked deforestation projects.
3. Supplier Collaboration
Improving supplier communication is all about collaboration with suppliers to add value, reduce risk and ensure consistent and compliant governance. The benefits of closer relationships with suppliers isn't one way, suppliers can benefit too. By working together to put in place corrective actions and certificates each party will gain an advantage. Ethical trade managers should send reminders and raise actions for suppliers to complete when needed and inspire suppliers to share complete information and improve their processes.
In the global economy with ever-increasing competition, where securing a reliable and supportive supplier base is essential: if businesses do not become the "customer of choice" then it is very likely that one of their competitors will. Corporate ethics are under greater scrutiny than ever before; any failing is rapidly exposed on social media and very soon hits the global headlines. Retailers need to build and work with a stable and connected network of suppliers that will help them enhance their reputation and products, not put them at risk.
About Adjuno
Adjuno work with retailers to design, build, test and deploy optimum supply chain management systems. Providing the fastest-to-value solutions, Adjuno helps companies tackle some of the biggest challenges posed by the modern customer. For more information visit www.adjuno.com or contact them at https://www.adjuno.com/contact-us/