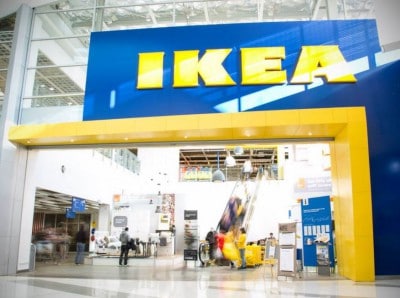 A limited supply pipeline and growing interest from offshore retailers is driving the next evolution in Australia's large format retail sector, CBRE's latest retail Marketview report has revealed.
CBRE Senior Research Manager Australia, Danny Lee, said the lower supply pipeline coupled with densification in inner city living is driving a fundamental shift in the tenancy preferences of large format retailers.
"Hardware chain, Bunnings, is exemplifying this trend, with the group continuing to expand into unconventional spaces, driven by a lack of available supply in traditional areas," Mr Lee said.
"The large format sector is further being shaped by growing interest from offshore retailers, with increasing enquiries from brands which are looking to establish in the Australian market."
Chris Parry, CBRE Head of Large Format Retail Australia, said traditional large format retailers were increasingly targeting smaller format stores in existing buildings and within shopping centres, in order to cater to the rising number of people residing in medium to high density areas.
"Ikea has also suggested that it will add to its larger traditional retail footprint, by developing a network of smaller satellite concept stores to service catchments which are not large enough to support a traditional Ikea store – which typically requires 1 million people within a 20 minute drive time," Mr Parry said.
"Fantastic Furniture is another retailer diversifying with smaller floor plates, with the recent opening of the Fantastic furniture express concept in Sydney's SupaCentre Moore Park. The entry of large format retailers into new markets and formats has so far been met with positive feedback, with consumers able to access products and brands in a more convenient and condensed manner.
"Over the coming year we expect this trend to continue, with more non-traditional smaller retail spaces to be occupied by large format retailers."
Another market driver has been the entrance of foreign brands into Australia, with retailers such as French sporting goods provider Decathlon entering the market this year.
Many more overseas brands are mooted to open in the next few years, with Australia's high consumption per capita an attractive lure for foreign brands looking to expand globally.
"International groups are enquiring after strategically located retail opportunities, in order to expand into the relatively unsaturated Australian large format retail market," Mr Parry said.
"Retailers including TJ Maxx and Mr Price Home have shown genuine interest in establishing in the Australian market in the short to medium term, with many other retailers also beginning to enquire about Australian opportunities. The variety offered by these brands is a fresh change welcomed by consumers, who are eager to benefit from a more diverse offering."
Mr Lee said the entrance of foreign brands would create further competition and increased demand in the large format retail sector, in a low vacancy market.
CBRE's Marketview report highlights that 60,000sqm of large format supply was completed in Q1, significantly lower than the previous quarter. The majority of this new supply was in QLD and WA.
"Just over 250,000sqm of supply is forecast to be complete in 2016, in line with the long-term average but down 11% on 2015," Mr Lee said.
Mr Parry added that low vacancy rates and a relatively limited supply pipeline, particularly in NSW and Victoria, would support higher rents in 2016.