Finding the perfect Christmas gift these holidays is only half the battle. With gift wrapping becoming more and more elaborate over the years, sustainable gift wrapping has become increasingly more popular with the most creative and ecofriendly wrapped gifts taking prime position under the Christmas tree.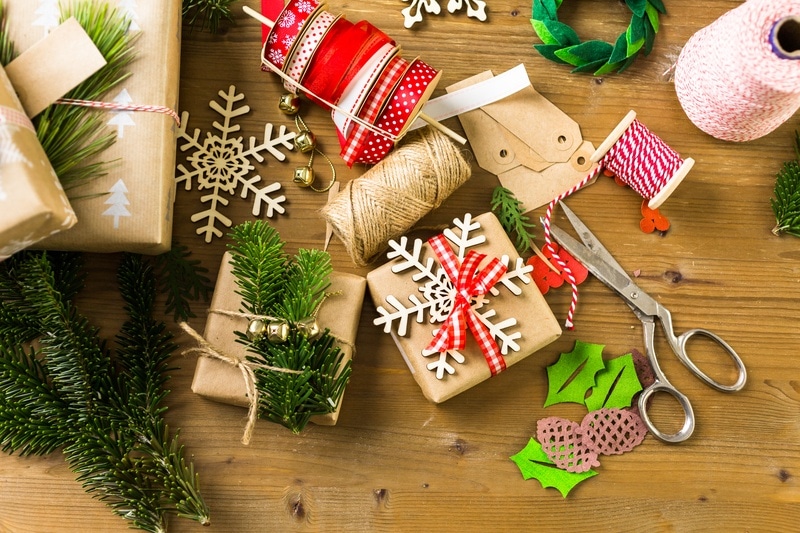 Here's the top sustainable gift wrapping ideas to fuel your giving spirit this festive season and suggest to customers leaving the stores with bags full of gifts.
Calendars and maps
Reusing your old maps and calendars are a great way to not only reduce your unnecessary clutter but will also add an exciting edge to your Christmas presents. Almost every one relies on a GPS these days, so using your old maps for wrapping presents is a great way to add colour to your Christmas gifts. Similarly, old calendars only last for 365 days before they become outdated, and usually have a nice graphic that will add an extra flair to your holiday parcels.
Newspapers
Saving interesting newspaper clippings throughout the year is a great way to save on gift wrapping during the festive season. Any big milestone throughout the year will not only inspire a great talking point, but also lets you reflect on the year that passed. Whether it's the Rio Olympics, Brexit or Trump becoming President, any 2016 news story is a great opportunity to recycle and reminisce.
Bottle and jars
Reusing jars and bottles has become a popular trend for many bars and cafes over the past couple of years, and this craze can also flow through to your Christmas wrapping. Whether you need to wrap a nice piece of jewellery, tea or baked goods; bottles and jars are a quick stylish way to dress up your Christmas gifts. Even creating your own label or reusing some ribbon from past gifts will add that extra level of personalisation and really make your friends and family smile this festive season.
Paper bags and gift bags
Cutting up brown paper bags and past gift bags is a gift-wrapping win. These used bags are incredibly versatile, keeping you sustainably conscious and within the artistic and alternative trend of 2016. Using scissors to cut across the seam of the bag allows you to easily wrap problematic presents with ease.
Children's artwork
Children's artwork is so creative and unique that it becomes really hard to part with over the years. Using these art pieces to gift wrap your Christmas presents for family members and friends warms the heart and celebrates the child's imagination. Children can even colour the packaging after it has been wrapped.
Fabrics
The technique for wrapping oddly shaped Christmas presents first originated in Japan. Using any sort of fabric including scarves, blankets, sheets, table cloths and even pillow cases is very simple as fabric can be knotted, pinned or braided with a ribbon.
Share these tips in-store to inspire your customers to save money, get creative and do good for the environment this Christmas!
For further tips and tricks this Christmas check out our blog here.