In tough retail climates, the best way to increase your profitability is to get smarter in the way you operate. In this instance, I don't mean smarter as in more educated, I mean smarter as in being open to new ideas, concepts and in having the courage to reach out and network. Fortunately, new ideas and networking events are often readily available, and attendance is often free.
Whilst trade events and buying expos often do have a heavy focus on 'buying', there is usually no obligation, so there is plenty to be gained by the proactive retailer. In fact, the following resources are some basic improvements you can make to your independent business from attending a trade event.
Improve your visual merchandising.
Closely examine how suppliers merchandise similar products to what's carried in your store. Event exhibitors are often forced to present products on lean budgets so you can learn a lot from the ideas they implement.
Update your trend forecasting.
Look around. Suppliers at trade events have invested heavily in forecasting the future trends with their product development, and looking around at common themes or designs can give you an insight into what those findings were. Whether it's common themes with colours, accessorising or even fabrics and materials, bringing the forward-thinking trends into your store early can help you get ahead of the curve.
Plan for new product opportunities
If your current product range is leaving sales a bit static, looking for new ideas might help you freshen your range. Even if you can't afford to invest too much in new products currently, it might be as simple as finding a hero product that you can move to a more prominent position in your store environment.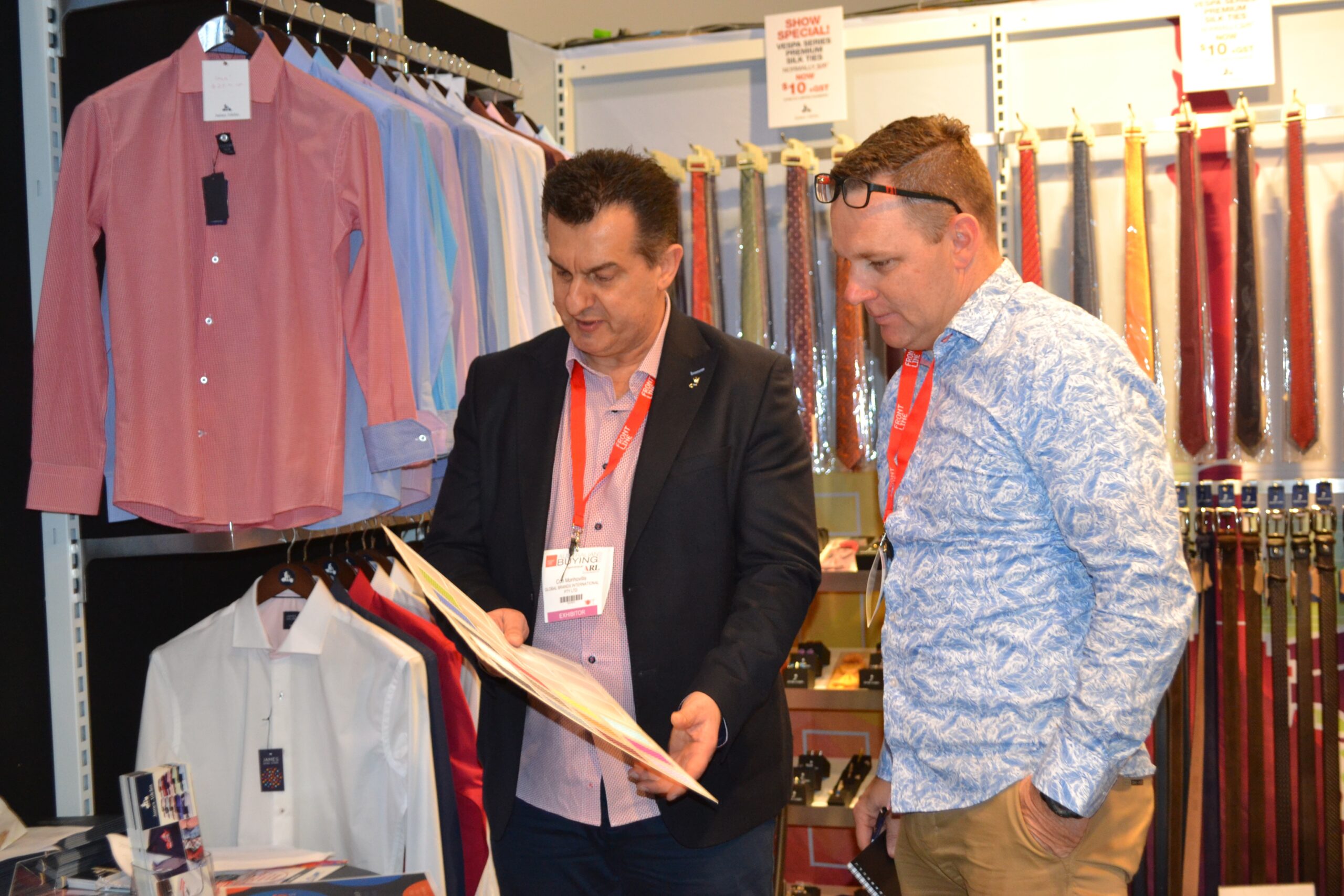 Network for mutual gain
It sounds clichéd, but a problem shared is a problem halved. If you are facing challenges then it is highly likely there are similar businesses in non-competing markets that are facing similar situations. Connecting and building friendships can bring you fresh ideas, and provide new opportunities for combining purchases or exchanging stock.
Find the shortcut to success
In life, there are always shortcuts, and trade events are a great way to find them. Prompt the company representatives you deal with to share the new ideas or the pathways they have available. Maybe since you last spoke there are new ERP systems you could be linking into, or easier ways to feature their product on your digital platforms. It's easy to get side-tracked by products, but operational shortcuts are improving all the time too.
Probably the worst thing any business can do when facing a tough situation is to keep doing what they have been doing. Whilst money may be tight at times, taking a day out of the business to bring some new FREE ideas back into the business can be a great start towards turning the ship around.
One such trade event for your consideration is FABE – the Frontline Australian Buying Event, which is owned and managed by FrontLine Stores Aust Ltd, for independent retailers around Australia. For more information, visit fabevent.com.au