So you've been using a Net Promoter Score (NPS) tool to collect customer feedback for a while now, and your NPS numbers are fluctuating quite a bit. What counts as a good NPS? How does your score measure up against your competitors? And how do you improve your score? In this article, we answer all that, and more.
What is a good Net Promoter Score?
Now, there are several advantages of using an NPS tool to collect feedback, with one of the key benefits being how easy these tools are to set up. On top of that, these tools actually quantify your customer satisfaction, so it's easy to see if satisfaction levels are increasing or decreasing as time goes on.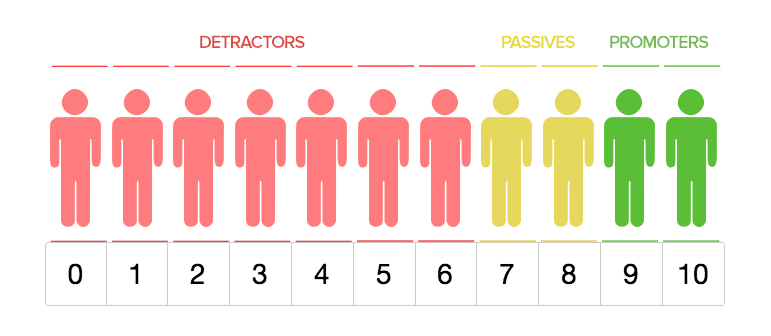 That said, there's quite a lot of ambiguity about what, exactly, is a good NPS. The general consensus is that a score that's between 0 and 50 is good, a score between 51 and 70 is great, and anything above 71 means that you're delivering excellent service. But, as with anything else, it's unproductive to generalise and apply a set of generic benchmarks across the board.
Benchmarking your NPS against your industry's average
Bearing this in mind, what you should really do is to benchmark your NPS against that of your competitors. Read on to learn about the average NPS score for companies in retail and other industries.
The retail industry
The retail industry has an average NPS score of 31. Leading the pack is Jack Daniel's, which has a score of 45. This reputable brand lays claim to being the top-selling American whiskey worldwide, and it's been delivering great customer service to its consumers for 143 years and counting.
How does Jack Daniels do this? It routinely brings in its international employees to participate in its "Camp Jack" experience at the Jack Daniel Distillery (Lynchburg, Tennessee). This helps to build company culture and ensures that all employees are on the same page, which in turn, leads to employees providing customers with better service.
Other successful brands in the retail industry include Walmart (40), and L'oreal (40). The former started investing in training academies back in 2016 to increase their customer service levels, and the latter is known for its multitude of innovations, including the extremely well-received MakeUp Genius app.
Your NPS score
NPS scores can differ vastly on an industry-by-industry basis, it should be obvious that you have to look at your own NPS score within the context of your industry.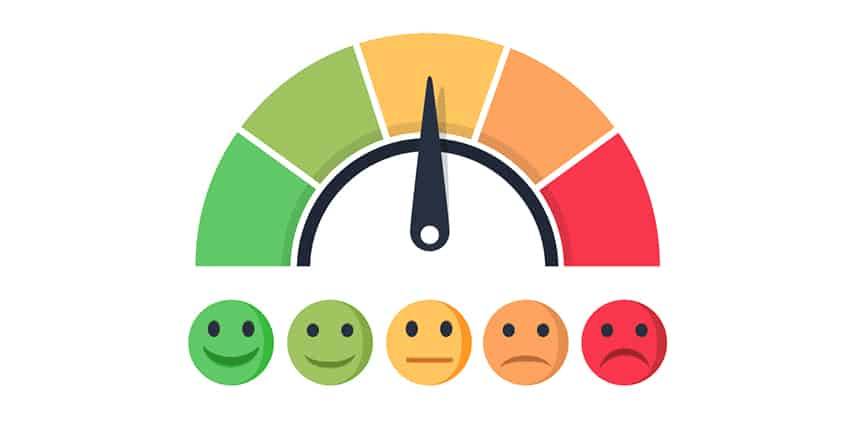 For those of us in retail, again, the average NPS score is 31. If your NPS score is above this figure, you're generally doing fine. But if you want to strive to be the top player (in terms of customer satisfaction), then try and beat Jack Daniel's score of 45!
How to improve upon your NPS score
Here's the million dollar question… how do you improve upon your NPS score?
1. Solve your detractors' problems
First, make sure you reach out to your detractors and help them resolve their problems. On top of fixing each individual problem, identify which problems are turning up over and over again, and work on improving your internal processes and systems to eliminate these issues once and for all.
2. Identify what you've done right with your promoters
Next, talk to your promoters, and figure out what exactly makes them loyal customers of your brand. Once you understand this, you can replicate it and turn even more of your customer base into promoters. (While you're at it, also come up with a Brand Advocate program and get your promoters on board.)
3. Build a customer-centric company culture
On top of that, make delivering amazing customer service a company-wide initiative. By getting everyone on the same page, and emphasising the importance of good service, you're ensuring that your customers get a consistently great experience. And when your customers are delighted at every touch point and interaction, you can bet your number of promoters will shoot through the roof!
4. Take care of your employees
Last but not least, make sure your employees' satisfaction levels are high as well. Here's how Sam Walton, founder of Wal-Mart, puts it: "If you want the people in the stores to take care of customers, you have to make sure you're taking care of the people in the stores." To learn more about taking care of your employees and keeping their satisfaction levels high, read our article: Happy employees, happy customers.
RateIt is the market-leader in on-the-spot customer feedback. RateIt helps retailers consistently deliver great customer experiences by gathering NPS and customer comments via engaging touchscreens, delivering insights that matter. For more information, see www.rateitapp.com/