By Catherine Kimpton – Beyond Business Sales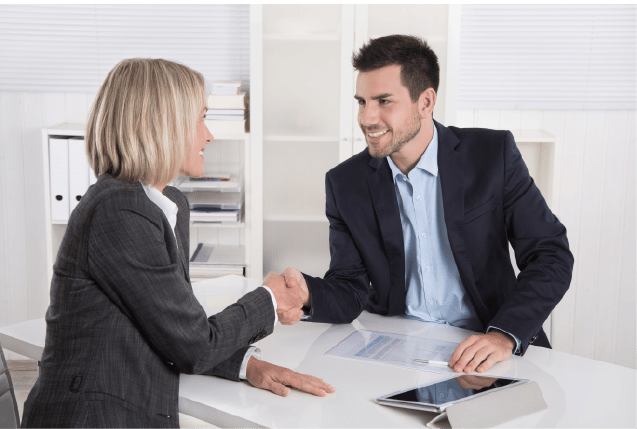 Selling a business can be a daunting task, and one that often requires professional assistance. But not all business brokers are created equally. The business broker that you choose can make or break the sale, so you need to choose wisely.
A good business broker can easily identify the selling points of your business, and use them to get the best possible result. A bad broker could take a long time sell your business, and often tie up your finances in the meantime.
So here is a quick, no-nonsense guide to choosing the best broker for your business sale.
What to look for in a broker –
Licences & Accreditations.
Every broker who is selling a business on behalf of somebody else must either hold a Real Estate license, or be employed by somebody who does. They will be registered with the BLA ( Business Licensing Authority ) in Victoria .You can do a simple search through the BLA Public Register to ensure a broker is registered and to confirm their credentials and employment . In other words, you can't ask your mate Steve to sell your business for you, even if he has a degree in Accounting and has completed his masters in IT. But that leads onto the real question of practicality – will he be any good? Who is the best person for your business?
According to the body who knows most about it – the AIBB (Australian Institute of Business Brokers) . A qualified, experienced and specialised business broker is much more likely to know what to say, what to do, how to get the best result and what pitfalls to look out for. Luckily, there's a way to tell whether or not somebody is a qualified, experienced and specialised business broker – most of them hold an AIBB membership, so that's one of the big things to keep an eye out for. In Victoria, they're probably also a member of the REIV, and this is a great place to start if you are looking for a referral to a broker to suit your needs.
Personal Skills.
Would you enjoy having a coffee with your business broker? Would you pick up the phone immediately if they were to call? Would you send them a Christmas card every year? If you answered yes to any (or all) of the above, then you're onto a winner. Having good personal skills is extremely important for business broking – if you don't want to talk to them, how do you think prospective buyers are going to feel when dealing with them?
And you're right – there's a little more to it than just being friendly, but as they say – the house is only as strong as its foundation.
A friendly, excitable broker will be well-connected – they will have connections with a number of networking groups and will have a wide and varied pool of business contacts. It can be difficult to find a buyer in many situations, but a good broker will be able to draw upon their expansive network of people to greatly increase their chances of finding a highly qualified buyer. Lastly, it's always good to give them the quick trustworthiness screening. If they're methodical, prompt, often writing things down in their notepad and handing your plenty of forms to sign and read, you can probably check this requirement off too. Don't be afraid to ask for testimonials and speak to clients past and present , you wouldn't hire a staff member without doing a bit of background checking …so do the same with your broker, after all they will be representing your biggest asset.
Experience.
Often, a broker with particular experience with businesses in your industry is the better option. They've dealt with similar businesses before, they know the ins-and-outs, they even know many of the nuances. Put simply, they're probably going to really know what they're doing. A few quick questions for you to ask :
Have you sold a business like mine before?
How many businesses in my industry have you dealt with previously?
How many of those dealings have resulted in sales?
How long did it take for you to sell them, on average?
What makes you well placed to sell my business ?
At the very least, even if you don't understand the answers they give, at least it will keep them on the ball.
Associations.
A business broker has to have the right connections to sell a business. They need to have a number of avenues through which they will advertise your business. So it's certainly worth asking:
Where do you list your businesses?
Do you list businesses on your personal websites or do you have a whole resource of advertisers that can help promote the sale?
Do you have the support of the REIV & AIBB?
Do they have the right network associations to reach a wide audience?
Costs.
Cost is always a consideration when you are selling . Find out what fees are involved, how and when they will be paid and what you are getting for your money. We all know the expression "you get what you pay for" and it's true, but make sure you understand what you are paying for and how and when it will be delivered . A good broker will provide you with a marketing plan and a breakdown of costs and services to be received. How will you know if you are getting good value if you have nothing to benchmark it by? How to rule out the bad ones – You have a few questions above that you can use to get them warmed up. To really sort the wheat from the chaff, it's time to bring out the big guns. You need to interview your broker to see if they are right for you, like any relationship you need to be on the same page. This also applies to the broker, you need to be a client that they can work with to achieve a realistic goal. So ask questions:
What is your background/experience?
What are your accreditations?
Are you a member of a trade association?
How long have you been a broker?
What services do you provide?
What level of service can I expect?
What kinds of tools do you use to research buyers?
How will you market the business? How long is your average sell time?
What is your commission?
This should get you started, but a good way of assessing a broker … Would you buy a business from them?
Catherine Kimpton is the Director at Beyond Business Sales, a business brokerage offering advice on exit strategies, coaching and branding for retailers. For more information, visit beyondbusinesssales.com.au.
---
As the Australian Retailers Association s preferred partner you can be assured of the best level of service and care from Beyond Business Sales brokers. All past and present business owners we speak your language. Our business is your business.
Contact us today for a no-obligation chat to discuss how we can get the best result for you.
P: 1300 780 417
E: info@beyondbusinesssales.com.au
W: beyondbusinesssales.com.au