The festive season may be a merry one for consumers, but for brands and retailers it can be incredibly lucrative with the opportunity to keep the tills jingling non-stop. However, to really capitalise on the peak selling period, companies can't rely solely on increased footfall alone. It's how brands manage the influx of traffic in store and proactively engage consumers primed to buy over Christmas and New Year that counts – and now is the time to start strategising.
Although it's only July, it's crucial that brands consider now what products they will promote in the lead up to Christmas and consider strategies to grab shoppers' attention during the busy sales rush period when a raft of other, heavily-promoted merchandise will also be vying for attention. After all, at this time of year, it's not just the usual competitor brands providing competition, it's any product in store that could serve as a gift.
Brand ambassadors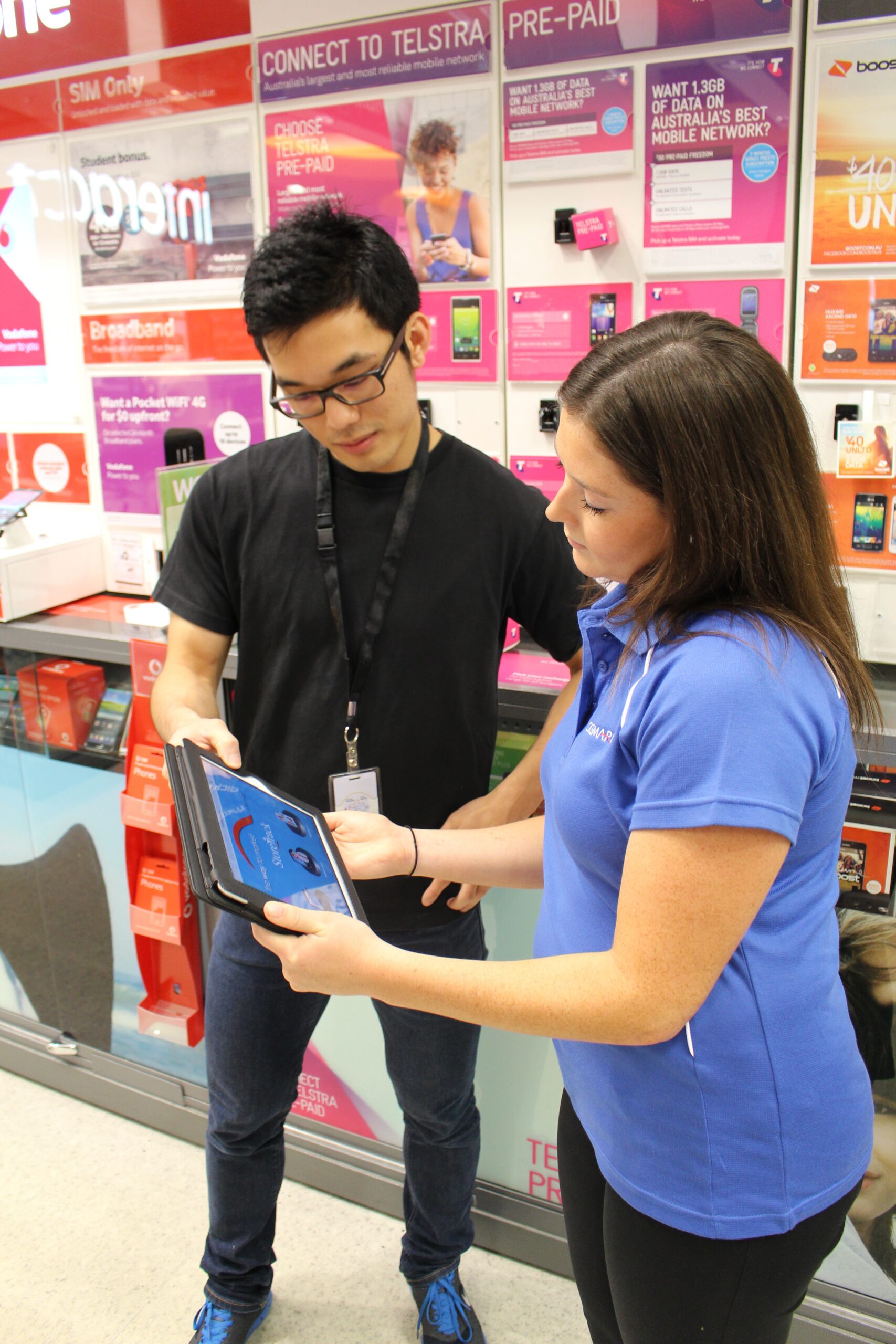 One of the most effective marketing strategies to consider in the lead up to Christmas is a brand ambassador program or even just a short three or four week in-store product demonstration blitz can work wonders.
Executing short term customer engagement strategies, where we place our staff in store and engage consumers directly on their behalf is a growing trend in today's competitive retail environment. A brand ambassador campaign can be carried out at any time of year but is a particularly cost effective strategy during the peak Christmas sales periods from an ROI perspective. Having brand ambassadors on the ground in stores can stop people in their tracks when there is a sea of shoppers who are walking aimlessly around a store trying to decide what product to purchase.
Demonstrated ROI
At CROSSMARK, we implemented a very successful brand ambassador campaign for a leading technology brand last Christmas, focusing on assisted selling direct to shoppers. This resulted in a significant ROI for the client and boosted sales for their product range. A dedicated brand ambassador was placed in JB HiFi, Harvey Norman and other retailers across three weeks in the lead up to Christmas. They received an in-depth product briefing and customer profile training, with the key objective to sell directly to shoppers by engaging every person in or near the category. They were trained how to upsell or steer potential customers to other ranged products if required, to ensure every sale opportunity was maximised.
Outsource staff for optimum efficiencies
Outsourcing merchandising to the professionals is also a great way for brands to ensure they leverage this peak buying period. Specialist field marketing agencies have access to sophisticated technology that allows them to respond quickly to data, before the stock runs out and brands miss out on that all-important sale. Large, dedicated field teams around the country, outsourcing to national agencies also allows brands to flex up their in-store field marketing support during peak sales periods where speed, scale and flexibility is crucial.
Christmas may be a peak sales period, but it is also a highly competitive time when every brand is vying for attention. Investing in marketing in the lead up to Christmas is therefore essential for driving and maximising sales and brands must think laterally about how they can capture customers attention during this lucrative time. The old adage that 'you have to spend money to make money' certainly rings true at Christmas time, so brand ambassadors are well worth considering and directing some of that marketing budget in-store.
CROSSMARK is Australasia's largest retail marketing services company, working with retailers and manufacturers to market products and brands to consumers in the last six feet of a sale. Learn more at www.crossmark.com.au/Christmas-2018