Discovery stores promoting the future of transportation and defining what it means to be a mobility company.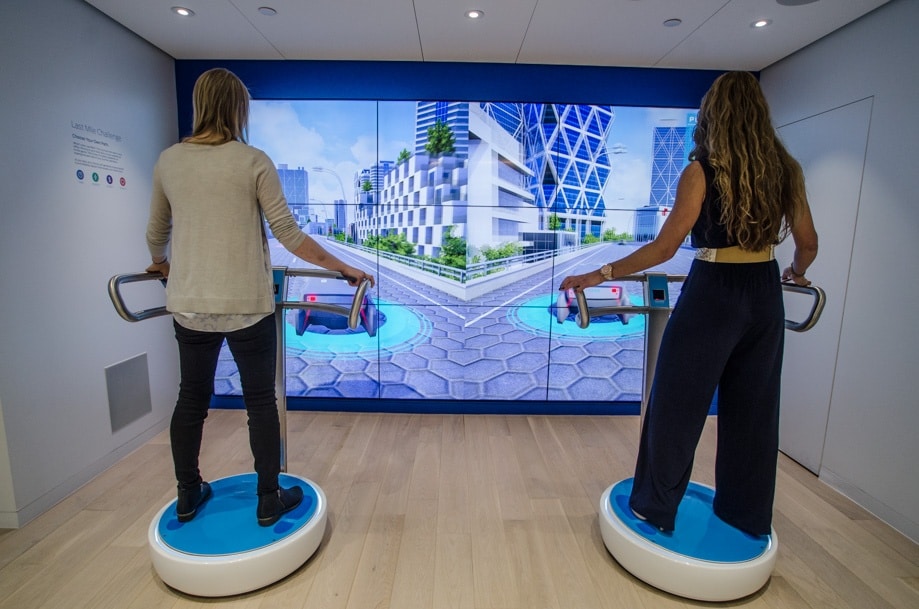 Today we are increasingly seeing the huge value and purchase power being placed on understanding a brand's ethos, values and expertise. Every time we spend cash as customers, we are making an active choice about the companies we support and the practices we endorse.
In the world of advancing technology, consumers are no longer solely focused on the product a brand sells, but on the expertise and sector-leading research the brand is embarking on. We want to know that we are buying into the future and that the brand we are associating ourselves with is a leader or innovator in this space.
Quoting Simon Sinek; "people don't buy what you do, they buy why you do it", and discovery stores are proving successful models to showcase this 'why'. Rather than using a flagship to promote the best phone deals on the market, or offer the fastest broadband connection. Telstra's discovery stores work by communicating their holistic message about connection; 'connecting everything to everyone'. Communicated both physically and subconsciously through everything from the store operations to design, they manage to create powerful emotion and loyalty towards the brand in what could be seen by many as a soul-less industry (telecommunications).
Therefore it is not surprising to see so many more retailers choosing to utilise their physical retail spaces as a prime communication channel for these messages. To inspire and educate rather than sell.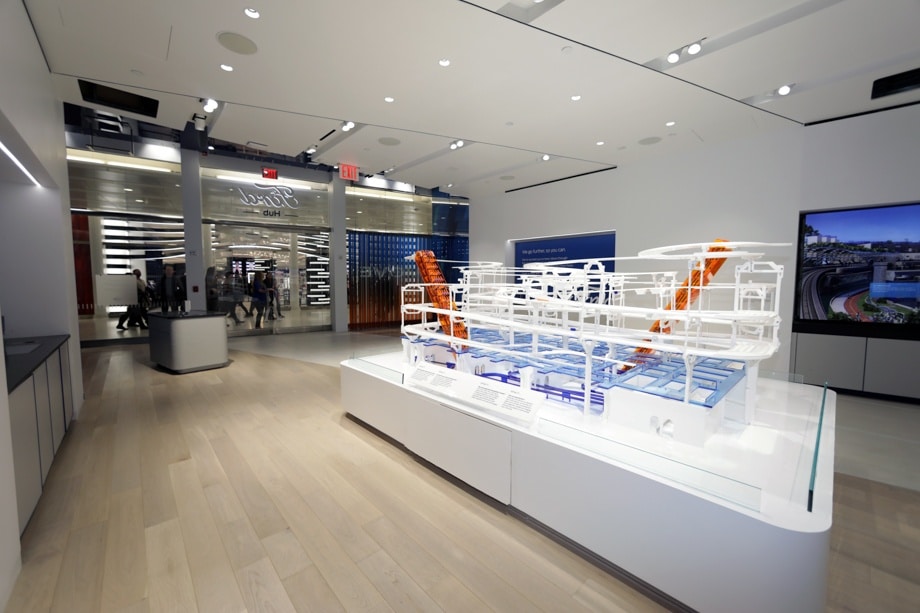 With so much accessibility to product features and benefits online, including the ever-growing power and influence of peer reviews, bringing in experts from the industry a retailer can maximise the influence a bricks-and-mortar experience can have on a consumer's purchase decisions, aiding their pre-store research.
I witnessed this first hand in the Dyson Demo Store in London. In order to sell the new Dyson hairdryer, the store employed qualified hair stylists and hairdressers who could sell the product not only through its technical features but through their first-hand experience as hair experts, while even showcasing the product in action via their in-house salon. After all, who would you trust more to look after your hair, a qualified hairdresser or a store sales assistant?
As sectors become more saturated and more products are thrown at the market, even leading brands such as Ford, Telstra and Dyson continue to seek to strengthen their point of difference and influence in the marketplace. In order to compete with the masses, including the copy-cats, these brands are utilising the power of a bricks-and-mortar space to establish themselves as 'the experts'. Flagship stores have always been a physical beacon for a retailer, to showcase their full offer and communicate their brand's story; however today's 'discovery stores' are taking this one step further.
Discovery stores are less about the brand's own products but put greater emphasis on the brand's position as an innovator and leader in the field, the reason behind why they do what they do.
As we witness numerous international entrants coming into Australia, now is the time for more Australian retailers to be cementing their position in the market. Positioning themselves as the leader of their field, and opening up to their consumer, will allow them to understand the 'why' of what they do and connect at a deeper level.
Vikki is part of the Global Retail Insights team at retail consulting firm Retail Doctor Group. RDG is builds retail channels and increases the performance of existing retail businesses, in all sectors, through customised & transformative 'Business Fitness™' methodologies. For more information please visit www.retaildoctor.com.au