With the transition to the circular economy underway, John Gertsakis (Director of the Product Stewardship Centre of Excellence) shares his insights about the 100+ product stewardship schemes across the country.
Q) What does the term product stewardship mean, and what does it look like in Australia?
In simple terms, product stewardship is about businesses taking responsibility for products they place on the market, beyond the point of sale and after warranties have expired.
Businesses, including manufacturers, brands, importers and retailers, hold primary responsibility for reducing their products' environmental and human health impacts across a product's life cycle from design and manufacture to use and end of life. While consumers have an important role to play to maintain their products and ensure responsible disposal, reuse or recycling;  it is producers, brands and retailers that have the most influence over their products, from design and manufacture, through to use, reuse, recycling and safe disposal.
Product stewardship also provides a practical pathway to implement the three principles of a circular economy – designing out waste and pollution, keeping products and materials in the economy and regenerating nature. There's a strong ethical aspect when we're talking about being a good steward and in many ways it boils down to responsible prosperity.
In general terms, product stewardship implementation falls into two broad categories:
Collective schemes, where a group of businesses work together to resolve environmental and social challenges for a class of products.  This is often managed on their behalf by a product stewardship organisation (PSO) or industry association.
Individual business initiatives, where a single company, often in partnership with its suppliers, distributors importers and / or retailers undertakes a number of actions such as sustainable design, repair, reuse, and sharing and/or take-back and recycling to reduce the environmental and social impacts of their products.  Business initiatives extend beyond a manufacturer, brand or retailer participating in collective schemes.
In Australia, the vast majority of product stewardship initiatives are collective schemes focused on collecting and recycling end-of-life products. Other initiatives seek to make products more durable, less hazardous and more recyclable. Some initiatives also aim to extend the life of products through repair and reuse. A small percentage of initiatives target all stages of the product life-cycle.
Q) What are some of the benefits for a retailer in joining a product stewardship scheme?
Participating in product stewardship schemes can bring a multitude of benefits, especially when retailers proactively promote the initiatives to their customers. From increased foot-traffic and customer loyalty through to enhanced reputation in the market for being good stewards that operationalise their CSR and ESG commitments.
Consumer research and surveys consistently highlight that the public expect manufacturers, brands and retailers to be socially and environmentally responsible in a genuine way without any greenwash, whether it's about waste reduction and recycled content, climate change, toxicity or overall product quality, repairability and durability.
Recent research by UTS Institute for Sustainable Futures and the Product Stewardship Centre of Excellence, concluded that over 336,000 tonnes of waste products were collected for recovery and recycling in 2020, by 25 product stewardship initiatives operating across nationally. The waste reduction and resource recovery benefits of such schemes are noteworthy and demonstrate a progressive approach by many retailers and brands.
Q) There are a multitude of product stewardship schemes functioning across Australia, how can a retailer choose which scheme is right for them?
Retailers play several important roles in product stewardship initiatives from educating customers about how they use, repair, and dispose of their products, to providing trade-in, repair and collection of used products for recycling.
When selecting a scheme, the retailer should consider the following;  Do they sell the products covered by the scheme? What is expected of the retailer i.e., customer education, promotion, repair, trade-in, collection?  Are there any reporting requirements? What support is provided by the scheme.
It's a positive yet challenging time for some retailers as the number of product stewardship schemes continues to increase. Retailers are well placed to both drive improved product stewardship performance while also maintaining a careful balance to ensure that their business focus isn't diminished or adversely affected by becoming default 'transfer station' on behalf of several schemes. This is especially relevant to major retail chains that cover multiple product lines from clothing, mobile phones and computers, through to child car safety seats, batteries, mattresses and household furniture.
Open, regular and solution-oriented communication between retailers and product stewardship scheme operators and administrators is vital in order to deliver mutual benefit while also meeting consumer expectations. Working through bottlenecks, commercial factors and physical constraints demands a concerted effort, especially where retailers are being asked to provide floorspace for drop-off bins and point of sale collateral.
Organisations such as Officeworks, Bunnings and Telstra provide a guide to how retailers can work productively with suppliers and product stewardship schemes. Many other retailers also provide drop-off services for certain products, including handheld batteries, clothing and sporting footwear.
The Product Stewardship Centre of Excellence can also provide more tailored advice and direction on how to make the most of existing and emerging initiatives.
Q) If a retailer can only afford to do one thing, what should they focus on?

Sourcing products that demonstrate genuine environmental features and benefits is the obvious starting point for retailers. Suppliers, manufacturers and brands that finance and participate in national product stewardship schemes represents the low-hanging fruit for many retailers depending on their product range.
Integral to sourcing environmentally improved products, is the need to provide accurate information to customers so they can make informed decisions at the point of purchase while also knowing what they can do with their end-of-life and obsolete products.
Consumers and the general public have such an important role to play at the point of retail, so up-to-the-minute information is essential in order to make use of industry-led product stewardship schemes and initiatives.
The Product Stewardship Centre of Excellence can assist retailers to develop their product stewardship approach based on their product and retail focus.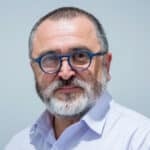 John Gertsakis is a sustainability and communications practitioner across diverse industries with a focus on product stewardship, circularity and good design. He is a director of the Australian Product Stewardship Centre of Excellence, an adjunct professor with the Institute for Sustainable Futures at UTS, and co-founder of the Ewaste Watch Institute.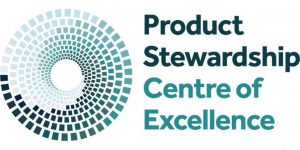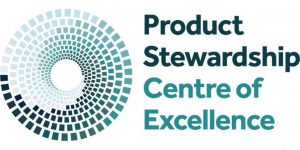 PRODUCT STEWARDSHIP GATEWAY
The Product Stewardship Gateway is a detailed database of existing and emerging product stewardship initiatives in Australia that includes their publicly reported environmental, social, and economic outcomes.
Members can search for product stewardship initiatives by product, organisation as well as find information about the activities being performed and the environmental, social, and economic benefits they provide. The Gateway also provides links to each initiative. Click here for more.