OUR POSITION ON CLIMATE CHANGE
The ARA believes that human activity is responsible for climate change and that the global community needs to take urgent and decisive action now to avoid the worst impacts of climate change.
The retail sector is uniquely placed to make a meaningful contribution to Australia's transition to the low-carbon economy of the future, while also supporting the shift towards more sustainable consumption and working with suppliers to improve environmental and social impacts along the supply chain.

CLIMATE ACTION PLAN
No business and no sector will make the transition to the low-carbon economy of the future in isolation, which is why the ARA has developed its Climate Action Plan – outlining the steps we'll take to support the retail sector in taking co-ordinated action. Click here for more.

NET ZERO ROADMAP
To help unite the sector behind a common vision for change, we are proud to have launched the ARA's Net-zero Roadmap – outlining the suggested decisions, investments and actions that retailers make to accelerate their transition to net-zero emissions. Read more here. 

NET ZERO MASTERCLASS SERIES
The ARA is committed to helping Australian retailers achieve their own ambitious targets, but we know that finding the time to understand and tackle climate change is challenging. That's why we have developed our Net-Zero Masterclass Series, to move our sector beyond words and into action. View all six webinars here.

NET ZERO LEADERSHIP SERIES
Listen to ARA CEO Paul Zahra and Officeworks Managing Director Sarah Hunter in conversation about the role of leadership in climate change, followed by a discussion with some of Australia's thought leaders about the transition to net-zero emissions. View here.
Member commitments to Net-Zero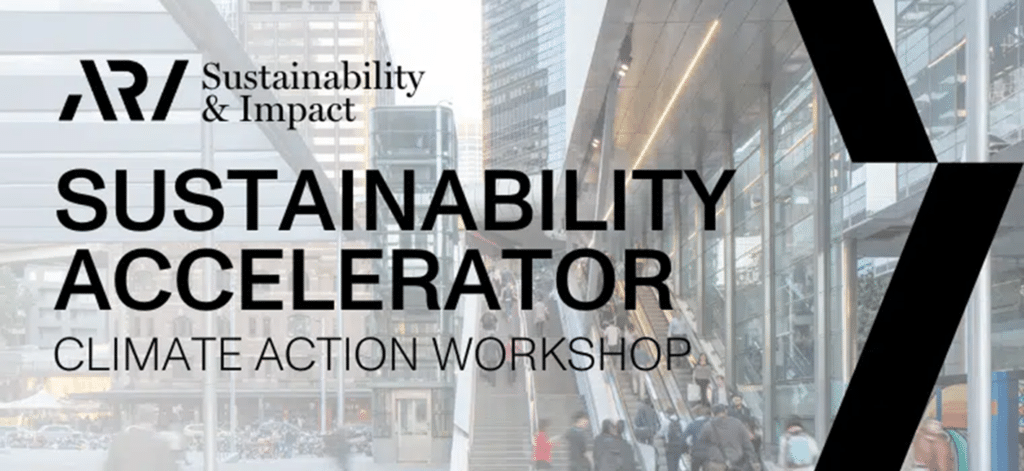 Off the back of success of our 2023 program, the ARA is thrilled to again host the Sustainability Accelerator – Climate Action Workshop in March 2024.
This two-day event brings together key climate change and renewable energy consultants into the one room, to provide detailed and tangible strategies for retailers in achieving net zero.
A key highlight for attendees in our 2023 intake has also been the ability to network and discuss barriers to implementation with peers, which continues during monthly attendee roundtables to discuss progress.
Key outcomes of the workshop:
Access to sustainability thought leaders combining science, strategy and real-world outputs
An understanding of your carbon footprint and how to prioritise key areas for reduction
Clear guidance on how to make the switch to sustainable alternatives and how to galvanise cross-functional support
Discussing barriers and challenges, as well as providing and receiving advice from your peers
Support in developing your own Climate Action Plan
Click here to register or contact our team at sustainability@retail.org.au