ARA NET-ZERO EDUCATION PROGRAM
Last year, the ARA launched our Net-zero Roadmap for the Australian retail sector and our pledge to become an accelerator for the UN-backed Race to Zero campaign. This Net-zero Roadmap calls on the Australian retail sector to take ambitious climate action to achieve net-zero emissions by 2050. 
The ARA is committed to helping Australian retailers achieve this ambitious target, but we know that finding the time to understand complex climate change terminology alongside the day to day running of a retail business is a challenging task.
That's why we have developed our Net-Zero Education Program to help your business move beyond words and into action.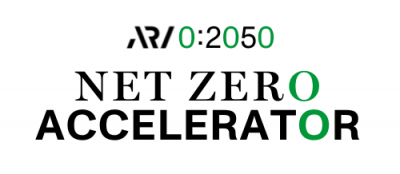 MAP YOUR OWN PATHWAY TO NET ZERO 
This 2-day intensive workshop and series of monthly peer roundtables will support your business to establish your own Climate Action Plan and commit to UNFCCC Race to Zero campaign with confidence. 
---
---
Why attend?
The ARA Net Zero Accelerator Program builds upon the fundamentals of the Essentials masterclass series to dig into the practical considerations a business needs to take action. It will provide professional development and support for internal resources responsible for driving change. 
This program includes: 
2-day in-person workshop with guest expert speakers guiding you to build an initial strategic roadmap

 

Monthly virtual peer roundtables through 2023 to support refinement and internal sign-off on the roadmap and planning for successful implementation

 
Who should attend?
The program has been designed for generalists in smaller businesses who have responsibility for sustainability in their organisations, or specialists in larger businesses who need some help to define their climate risks and develop an action plan that addresses those risks.
How much will it cost?
The price for the two-day workshop and six roundtable discussions is $1,800 for ARA members and $2,200 for non-members. We are also happy to offer a one-day pass for those who would like to attend the first or second day of the workshops (but not both) at $1,200 for ARA members and $1,500 for non-members.
What will my business get out of this program?
The tools and insights to develop your own tailored Climate Action Plan – a strategic roadmap to help your business navigate the transition to net-zero.
| | | |
| --- | --- | --- |
| Small groups of like-minded retailers on the same journey of discovery and design, | Access to sustainability experts to help navigate your transition to net-zero. | Tools, insights and guidance to help develop your company's own Climate Action Plan. |
What will the program cover?
This program is carefully designed to guide you through the key steps and considerations relevant to a retail business, including understanding your carbon footprint, identifying and prioritising reduction opportunities across scope 1, 2 and 3, translating these into a target aligned with global commitments, and establishing a strategic plan to achieve it. You will leave the workshop with a draft strategic roadmap plus an action plan to work toward sign-off within your business.
WORKSHOP – DAY ONE

09.00am
INTRODUCTIONS AND EXPECTATIONS

09.30am
DEFINING YOUR STRATEGIC PRIORITIES
Where does climate action sit within the typical sustainability strategy for retailers and how are best practice organisations responding to climate risks and major contributors to emissions along the retail value chain.

– Tess Ariotti, SalterBaxter

10.30am MORNING TEA BREAK

10.45am
UNDERSTANDING THE EMISSIONS REDUCTION LANDSCAPE
Using the ARA's Net-zero Roadmap as a starting point, we will consider your biggest opportunities to reduce emissions, which could be your first step to taking a top-down approach to your strategic prioritisation. 

– Sonya Samson, South Pole

11.30am
ASSESSING YOUR EMISSIONS FOOTPRINT
Calculating your emissions and establishing a baseline is a critical step in reducing your footprint. In this session, we'll talk about how you could take a bottom-up approach to inform your short and long term targets for emissions reduction by measuring and calculating your Scope 1, 2 and 3 emissions baseline and using that information to make data-driven decisions about your priorities.

– Jesse Zwerling, Point Advisory

12.15pm LUNCH BREAK

01.00pm
BUILDING LOW EMISSIONS OPERATIONS


Decarbonisation of building operations is a key first step to achieving net zero emissions. This can be achieved through lower cost efficiency activities as well as transformational electrification projects to reduce scope 1 emissions. Developing a strategic approach to decarbonisation involves setting specific energy reduction targets and evaluating opportunities which can be rolled out across multiple stores.

– Trent Hawkins, Energetics

02.00pm
TRANSITIONING TO RENEWABLE ENERGY
Green power, group procurement on renewable projects and power purchase agreements will play a key role in transition away from fossil fuels to renewable energy sources, which will be critical to achieving net zero across the retail value chain.

–Anita Stadler, Energetics

03.00pm AFTERNOON TEA BREAK

03.30pm
DRIVING LOW CARBON LOGISTICS
Transport and freight are major contributors to the retail footprint. There are a number of strategies to improve fuel efficiency and switch to low-carbon technologies, both within owned fleet and third party providers. 

– Sam Oswald, Arup

04.30pm
GROUP DISCUSSIONS AND REFLECTIONS

05.00pm
DAY ONE ENDS

WORKSHOP – DAY TWO

09.00am
REDUCING UPSTREAM SOURCING EMISSIONS
Supply chain emissions are generally the largest contributor of emissions for retail. Product design, sourcing considerations and supplier engagement all play a role in addressing these.

– Daniel Rojas Sanchez, Edge Impact

10.30am MORNING TEA BREAK


10.45am
SHIFTING TOWARDS SUSTAINABLE PACKAGING
Packaging is front of mind for both retailers and their customers. We'll discuss considerations for packaging materials and design to reduce both upstream and downstream impacts.

– Ian Hayes, Australian Packaging Covenant

11.15am
DESIGNING TO REDUCE DOWNSTREAM IMPACTS
The use and disposal of products are a growing area of focus for the retail footprint. Influencing these through product design and customer education will be a key part of any long term strategy.

– Howard Parry-Husbands, Pollinate

12.15pm LUNCH BREAK

01.00pm
UNDERSTANDING AND SETTING YOUR CLIMATE TARGETS
Based on the opportunities identified for each of the areas above, we'll consider how to set robust science-aligned targets in line with global action and how to avoid greenwashing.

– Matt Sprague, South Pole

COMMITTING TO THE RACE TO NET ZERO 
Join leading retailers from around the works in committing to the UNFCCC-backed Race to Zero campaign and help position the retail sector as a global leader in urgent and decisive climate action.

– Karla Elkington, Australian Retailers Association

02.30pm AFTERNOON TEA BREAK

03.00pm
DEVELOPING YOUR CLIMATE ACTION PLAN
As we conclude the workshop, we'll look at how to take the next steps in your business, including engaging with internal stakeholders, budgeting and drafting a business case, and navigating through a changing landscape.

– Charlie Knaggs, Point Advisory

04.30pm
GROUP DISCUSSIONS AND REFLECTIONS

05.00pm
DAY TWO ENDS
INDUSTRY EXPERTS
We're assembling some of Australia's leading experts in sustainability to help members understand the transition to net zero emissions and develop their own Climate Action Plan.
Anita Stadler [bio]
Energetics

Charlie Knaggs [bio]
Point Advisory

Daniel Rojas Sanchez [bio]
Edge Impact 

Howard Parry-Husbands [bio]
Pollinate

Ian Hayes [bio]
APCO

Jesse Zwerling [bio]
Point Advisory

Karla Elkington [bio]
Australian Retailers Association

Matt Sprague [bio]
South Pole

Sam Oswlad [bio]
Arup

Sara Redmond Neal [bio]
Small Mighty CSR

Sonya Samson [bio]
South Pole

Tess Ariotti [bio]
Salter Baxter

Trent Hawkins [bio]
Energetics

 
 
ROUNDTABLE DISCUSSIONS
The program doesn't end after the workshop – the learning and support continue throughout 2023.
We designed this program specifically for busy professionals by following up the two intensive days with regular check-ins and implementation support via monthly virtual roundtables.
These cover additional topics, providing further guidance at key parts of the journey, from internal engagement through sign-off to communication of the strategy and planning its successful implementation. They also provide further opportunities to network with peers, share challenges, learn from their solutions, and explore collaboration.
The topics of peer roundtables will be determined based on the needs and input of the cohort, but are expected to include topics such as:
Engaging executive stakeholders
Developing your business case
Managing implementation
Offsetting emissions
Tracking and reporting progress
Building supply chain capability
Engaging employees and customers
Through the course of the training you will also be provided with tools and templates to support your footprint calculation, action planning and internal sign-off.

On-demand webinars to help you understand and apply climate action in your business.
Featuring leading climate advisors and ARA member case studies.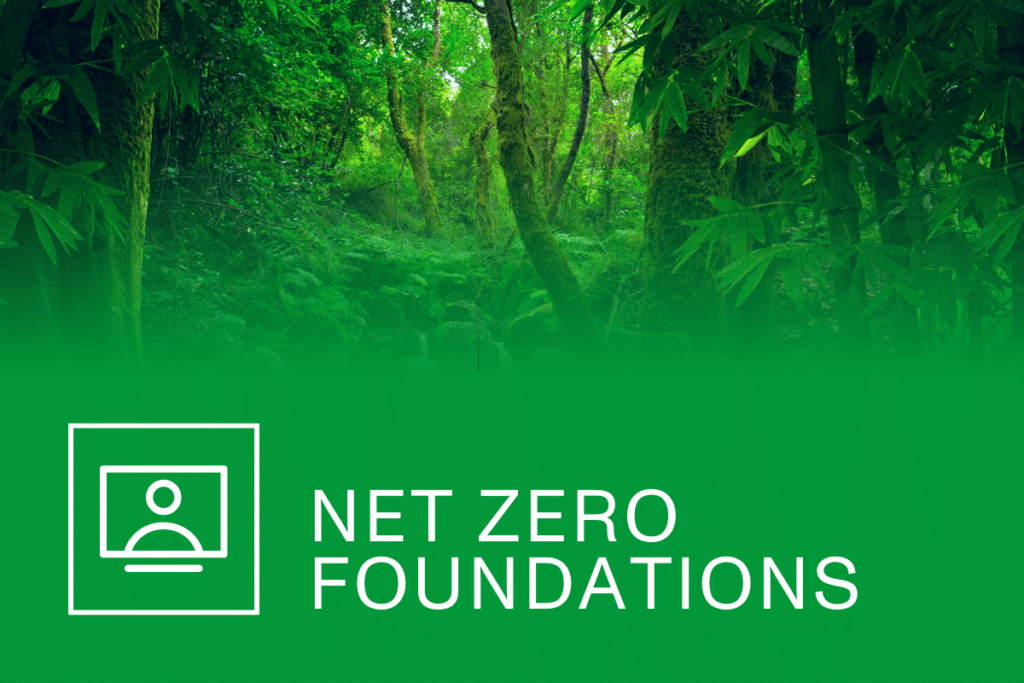 Module 1
Net Zero Foundations
The transition to net zero is going to impact every industry and country. Before we get into the details of 'how', we'll review the 'why' – the current science and global political commitments and what that means at a strategic level within your business.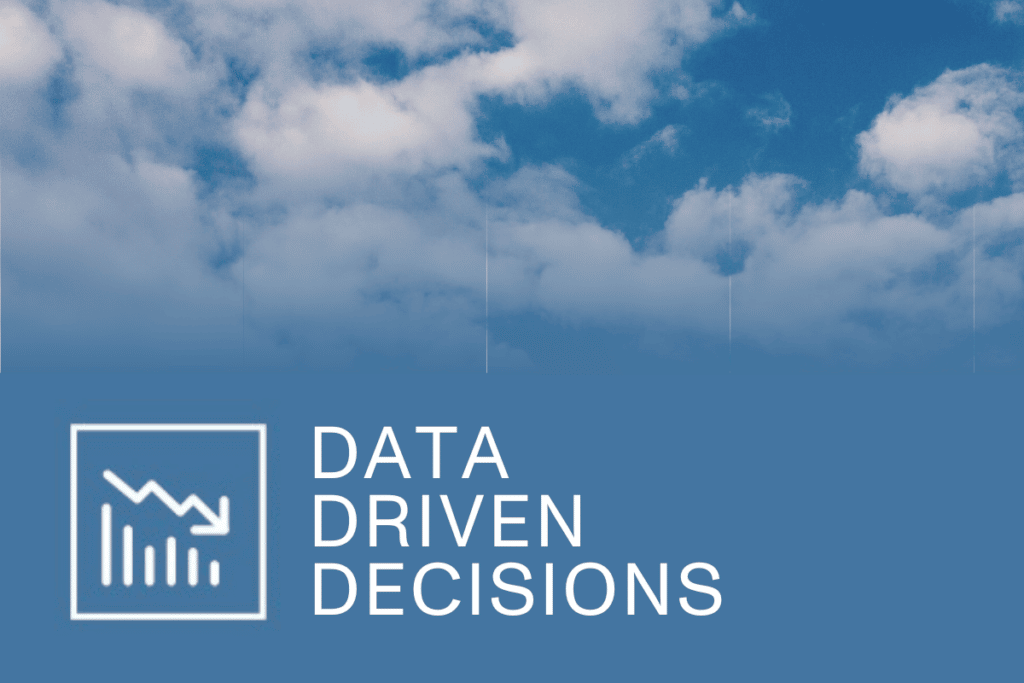 Module 2 
Data Driven 

Decisions
Understanding your emissions is the first step to reducing your footprint. Once a baseline is established, focusing on the biggest contributors, the level of ambition to reduce emissions will inform the short and long term targets for emissions reduction.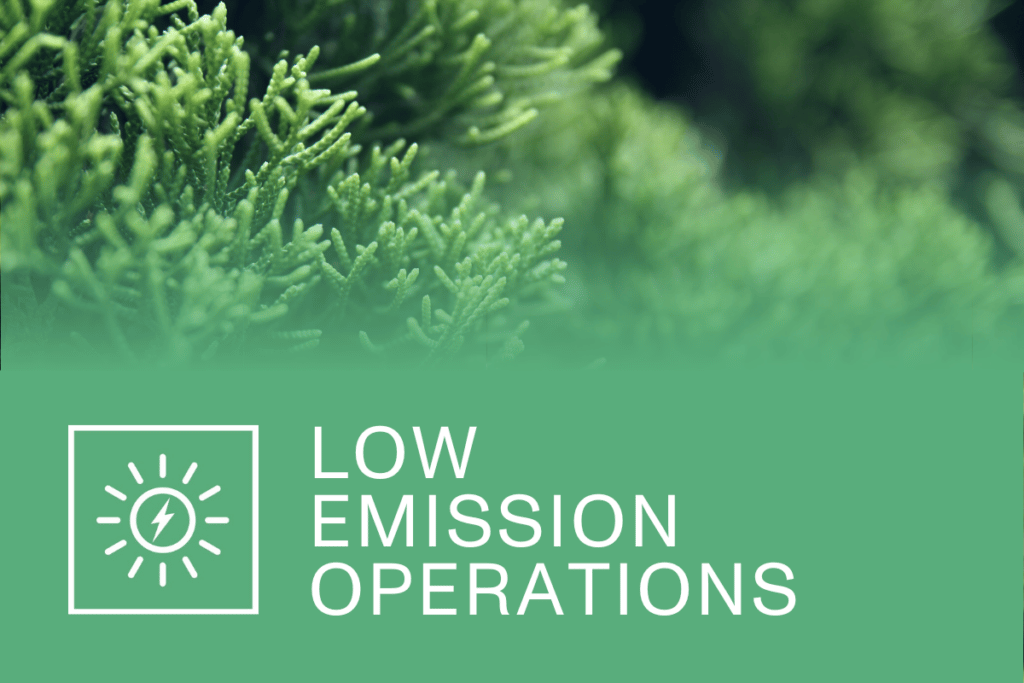 Module 3
Low Emissions Operations

 
A key emissions reduction focus for retailers is energy use in their operational premises, including using it more efficiently, switching to low carbon energy sources and buying offsets.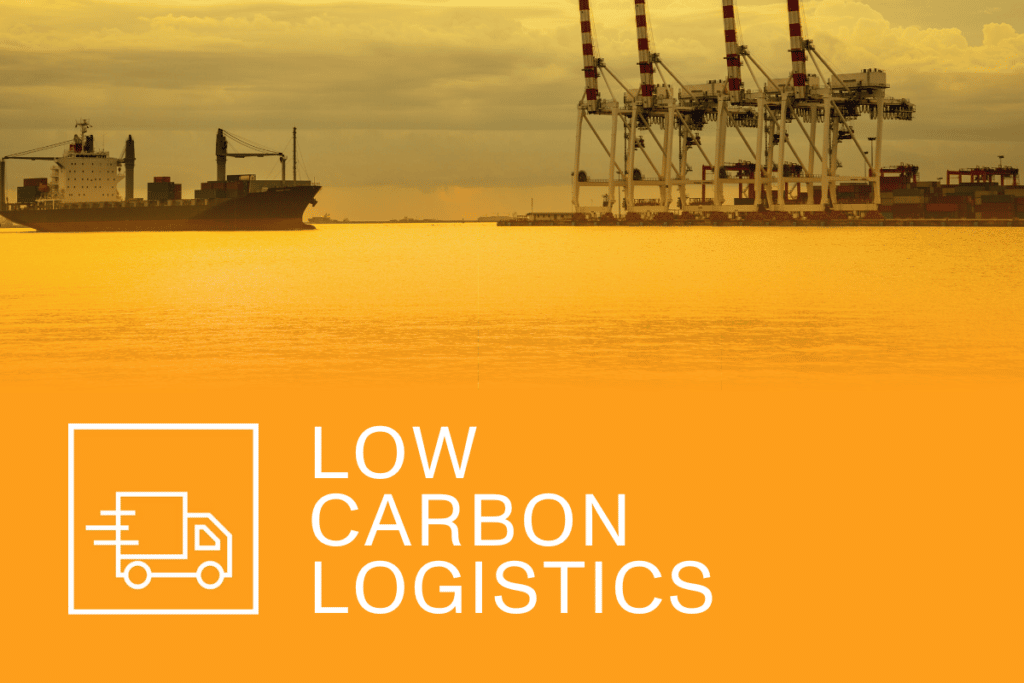 Module 4
Low Carbon Logistics
Transport and freight are another major contributor to most retailers' footprint. There are a number of strategies to improve vehicle efficiency and switch to low-carbon technologies, both within owned fleet and third party providers.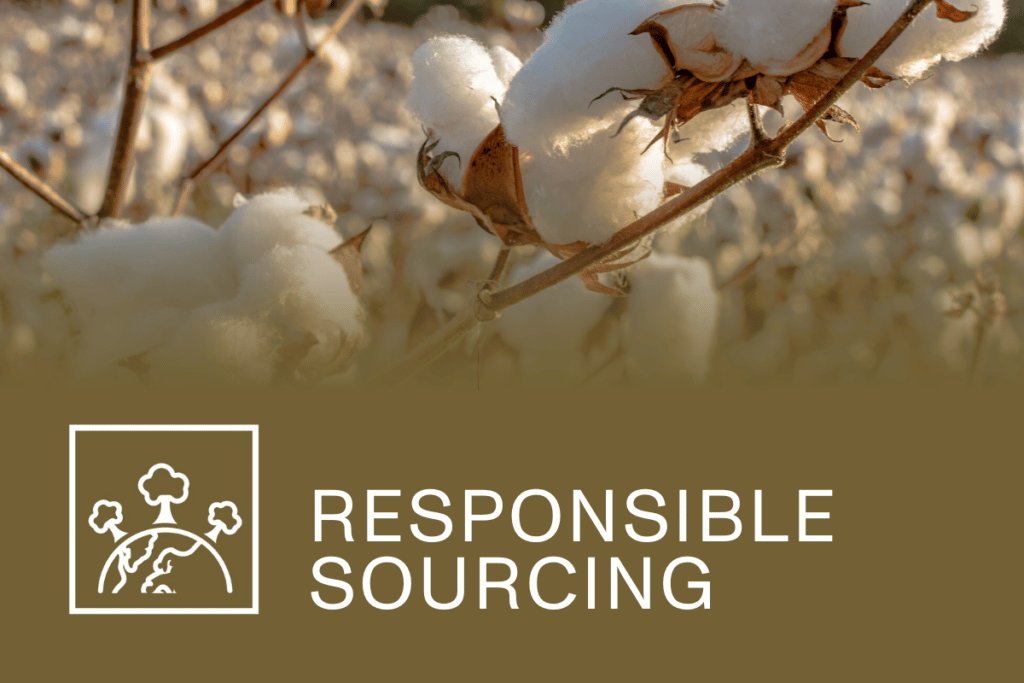 Module 5
Responsible Sourcing
While they are often out of direct control, supply chain emissions are generally the largest contributor of emissions for the retail industry and critical to collectively reaching net zero. Address supply chain emissions through product design, sourcing considerations and supplier engagement.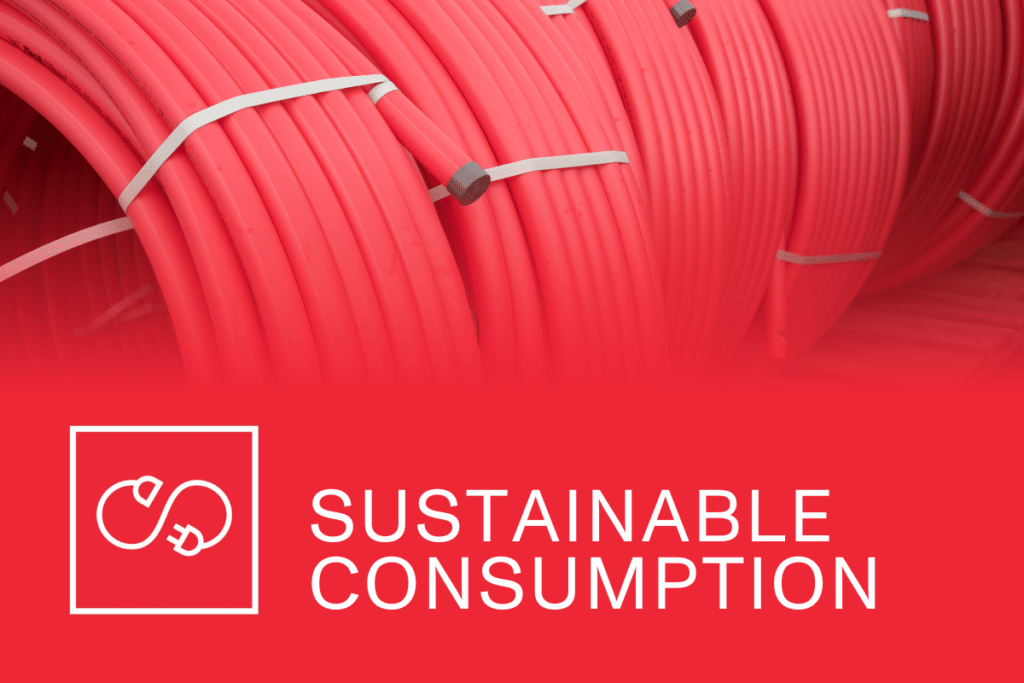 Module 6
Sustainable Consumption
An effective communications strategy provides an important avenue to convey your sustainability commitments, galvanise action and provide tools for change, both internally and externally.