For any enquires that are not covered here, please complete the contact form below.
Click the expand button (bottom right corner) to view videos in full screen.
Ensure you are logged in to access all the below services
Member Offers
As part of your membership, you have exclusive access to a range of discounts.

Hitch Advisory is a retail specialist law firm, working with Australian brands including Cotton On Group, Laser Clinics Australia, Munro Footwear Group, and Newslink.
Book your exclusive 30 min…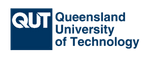 Here you will find a diverse range of exclusive consumer research insights that can deliver positive benefits to their business and the retail sector.
We'd love to hear from you!
Please complete the form below and a member of our team will be in touch shortly.
"*" indicates required fields