Shop Small, Shop Local 
The ARA has partnered with American Express to support Australian small businesses. Their latest campaign, Shop Small, urges shoppers to do their Christmas shopping with small retailers this year to help accelerate their recovery and support small and family businesses nationwide. If each person purchased a $100 gift at a small business, it would deliver an additional $2 billion1 boost to the sector.
This rally for support comes as Gill Minervini, the newly appointed festival director of Sydney's most iconic light extravaganza, Vivid, creates spectacular festive window displays in three small businesses, bringing joy to local communities and much needed foot traffic into stores.  
 Shoppers intend to dig deep this Christmas to help reinvigorate the sector 
To support the campaign, new research2 by American Express shows the potential opportunity to help reinvigorate the small business sector is even greater. The data shows that shoppers are intending to dig deep this Christmas to potentially spend, on average, $220 per gift for loved ones. If this happened, and just one of these gifts was purchased at small businesses, a potential $4.4 billion would make its way to the sector.  
 This festive trading period is make-or-break for many small businesses 
In a sign of just how critical the festive trading period will be for small business operators, the research shows it will be make-or-break for nearly one third (30%) of Australian small businesses. These operators say that without strong sales they won't survive. Another 38% say that weak sales will force their hand at having to make serious changes to their business. 
Gill Minervini says, "Having parents who owned a small business myself and seeing just how hard they worked to make it a success, I'm proud to be part of a campaign that encourages support for the sector at a critical time of year, as not many people have had it tougher than small business owners lately."   
"In working with each business, I've brought to life their story in a way that reflects the spirit of the season and showcases a great range of Christmas gifts available in-store. Each small business owner told me it was largely down to the support of their local community that has kept them operating, so the hope is that these window displays will act as a small 'thank you' by bringing joy to those who see them as well as more shoppers to the local area." 
Lisa Belcher, Vice President of Small Merchants for American Express says, "Our research shows that almost one third (31%) of Australian owned and operated small businesses say that this year's Covid crisis has been the hardest period their business has ever endured. Compared to last year, average sales are down 35% and operators are pulling out all the stops to make this Christmas successful. We launched Shop Small in Australia in 2013 and this annual call for support for small businesses has never been more important."  
"For this year's campaign, we were inspired by the spectacular window displays traditionally seen in larger retailers around the world. On a slightly smaller scale, we are delivering the same level of delight and magic to local communities but most importantly bringing customers, ready to spend, through the doors of small businesses."   
 Shoppers want to back small businesses  
The research reveals that because of the pandemic, 23% of Australians have shopped more with small businesses. Of these, nearly seven in ten (69%) say they want their money to contribute to small business' survival, a third (35%) say it makes them feel good to support small businesses and another 35% say they enjoy the personal experience. 
The research also indicates that those small businesses that focus on providing a great Christmas range for shoppers (50%), those that embrace the festive spirit (23%) and offer complimentary gift wrapping (20%), have a good chance of encouraging store visits.  
Chris Balken, who co-owns the Collector Store in Sydney's Paddington, is one of the small businesses involved in the campaign. He is relying on this festive season to recoup revenue losses from recent lockdowns and set his business up well for the new year.  
"My wife and I, and our small team, work all year for the festive period. We rely on this time of year to bring in the additional revenue we need to close the year on a positive note. However, for us, it's also about ending the year supporting the beautiful families and locals who shop with us in store all year round by helping them find that perfect gift – it's our way to give back to our community", says Chris.  
"We are thrilled to be working with American Express as part of the Shop Small campaign, being able to light up our high-street and community will bring such joy to our locals", concludes Chris.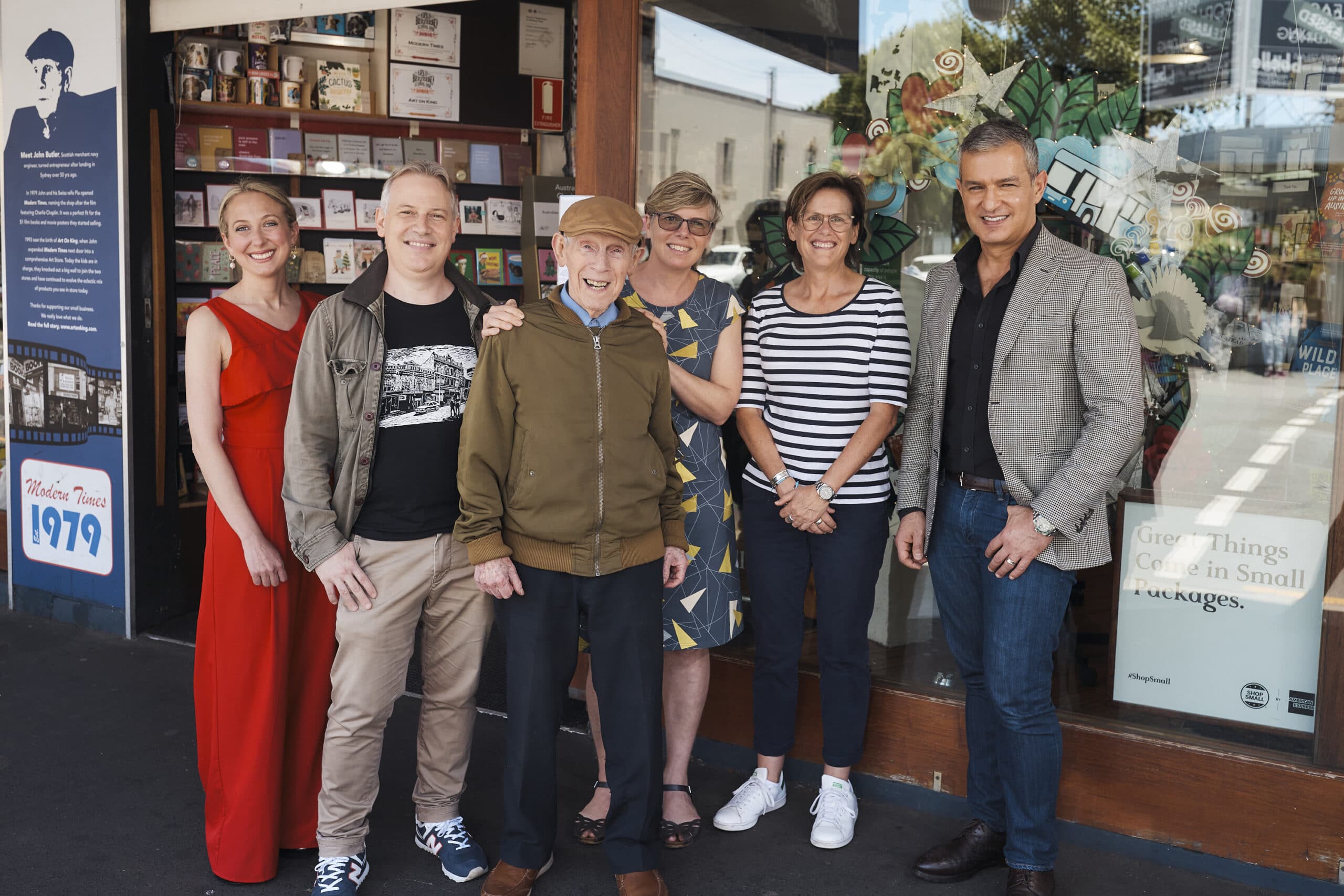 The Australian Retailers Association is lending its support to the Shop Small campaign. ARA CEO, Paul Zahra says, "We estimate the daily impact on retail trade during the recent lockdowns was over $55 million per day in Victoria and over $40 million per day in NSW, so there was a lot of pain and devastation felt across our two largest cities.  
"With businesses ramping up their operations for Christmas – a time when many discretionary stores, like those in fashion, footwear and accessories make up two thirds of their annual profit – the outlook is positive. Australian cons
umers are forecast to spend around $58 billion in the pre-Christmas sales3
, which is in line with last year, and up 11.3% on pre-pandemic conditions in 2019.
The ARA is delighted to support American Express' latest Shop Small campaign with the hope that small businesses receive their fair share of spend, as for many, the stakes are high this Christmas" Mr Zahra said.
To incentivise its Card Members to spend where it is needed most, American Express has a special Shop Small offer. American Express Card Members who first save this offer to their eligible Card, will get three extra points per dollar spent with participating small businesses until 31 March 2022, in-store or online, up to 40,000 extra points4.American Express will showcase the story of the festive windows in a series of videos highlighting the businesses who are featured in the campaign. Shop Small is one of several initiatives from American Express designed to give small businesses access to big business advantages.  Between 2013 and 2020, American Express Card Members have contributed more than $6 billion to the Australian small business sector through Shop Small5.