Christmas is fast approaching and retailers have the opportunity to bring customers, staff and the broader community on the journey of helping Australians who are doing it tough.
Every Australian should be able to experience the joy of Christmas especially given the year we've had.
Working with ARA partner Good360, this next article in our '12 Ways to Christmas' campaign explores how retailers can give back to their community during the upcoming festive period as we come together after the incredibly tough past 18 months we've experienced as a nation.
Demand has increased 3-fold!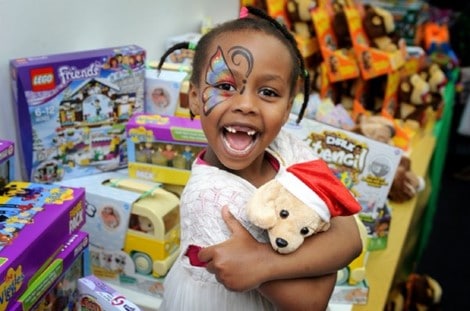 The back-to-back disasters of the last two years, including drought, flood, bushfires and now the devastating effects of COVID-19 has seen huge demand for Good360's services.
In 2020, Good360 were matching 13 items a minute… the recent wave of lockdowns has driven that number to 39 items a minute! Over the last 3 months, Good360 has matched over 4 million items including hand sanitiser, face masks and everyday essentials to Australians in need. Many people who would not normally ask for help are now part of the vulnerable community and the need is greater than just food alone.
Major Australian brands including BIG W, Best & Less and Harvey Norman to name a few, are partnering with Good360 to help meet this demand from Australians in need.
The current climate has resulted in retail businesses donating brand-new goods for three reasons:
1. Surplus goods that would otherwise go to waste now have a sustainable solution.
2. Purposeful donations in challenging times (e.g. disaster relief) to assist local communities recover. A recent study conducted by ARA strategic partner, Salesforce, found 56% of customers have re-evaluated the societal role of companies this year and 98% want to see improvements in the environmental and social practices of businesses.  
3. Joyful giving at seasonal celebrations ensuring everyone has a reason to smile.
How to: Joyful giving this Christmas season
Good360 can help your business #MakeGoodHappen by:
Tailoring a '

pay it forward campaign

' to encourage people to shop with you this Christmas
Providing an avenue for your business to engage in

purposeful donations

of brand-new items ideal for gifting e.g. toys, boredom busters, bath and body goods and personal apparel, with Good360 making the perfect match of your donations to those who need them most
More ideas to spread the joy and give back
Rounding up at checkout
A little goes a long way. Suitable for both online and in store, giving your customers the option to round up their purchase to the nearest dollar is a fantastic way to raise money for a selected charity that aligns with your businesses core values.
ARA Member Cotton On has been doing this for many years now. Through the Cotton On Foundation, the organisation is empowering youth globally through the delivery of quality educational projects in Uganda, South Africa, Thailand & Australia. Since 2007, Cotton On has culminated over AU$100 million from customer support through various initiatives.
Gold coin donation gift-wrapping station
Make your customers feel extra special in the final lead up to Christmas with a gift-wrapping station in store. All you need is a table, some wrapping supplies and some staff with a good eye for detail. Simply ask for a gold coin donation for wrapping that you can donate to a selected charity. Last minute shoppers on the go, or those shopping on their lunchbreak, will really appreciate the added convenience of a gift-wrapping station.
About Good360
Good360 Australia, is a Not for Profit and Australia's largest online marketplace where businesses can donate their brand-new surplus stock which is then matched to people most in need. Good360 launched in Australia in 2015, when Founder & MD Alison Covington saw that food rescue was being addressed, but there was no solution for businesses' surplus brand-new goods. Pre-consumer goods were left idle in warehouses or even worse going to landfill. Good360 now ensures that businesses have a viable, sustainable solution to the problem of their excess goods.
Good360 matches the right goods to the right people at the right time via their network of almost 3,000 member charities and disadvantaged schools Australia-wide. Members choose the goods they need from the Good360 website with 24/7 access, and match them to vulnerable communities helping to provide dignity and equality. Good360 supports 31 cause areas from homelessness and family domestic violence through to marginalised groups, Australia-wide. Good360 are committed to finding tailored sustainable solutions for your inventory and CSR objectives. Click here to book an information session and learn more about how you can work with Good360 to meet your sustainability goals.
Good360 has been recognised as a leader in the circular economy by The Circle Awards AUS & NZ 2021, receiving the ultimate Judges' Choice Award.
"Good360 is a pragmatic contribution towards prolonging the life of products while also supporting those in economic distress …I really do admire Good360's ability to address social, ecological and economic objectives." – John Gertsakis, Director of Product Stewardship Centre of Excellence and Adjunct Professor at UTS Institute of Sustainable Futures.