Parcel delivery network HUBBED have partnered with eBay and DHL e-commerce, giving online sellers new affordable and convenient options for sending goods internationally.
HUBBED integrates major parcel carriers with a growing network of 1000 petrol stations, convenience stores and newsagents for parcel drop offs and pick-ups, to give a more convenient alternative to online sellers and shoppers.
Through the partnership, eBay sellers will now be able to drop off their customers' goods at any of HUBBED's 1000 stores, most of which are open 24/7.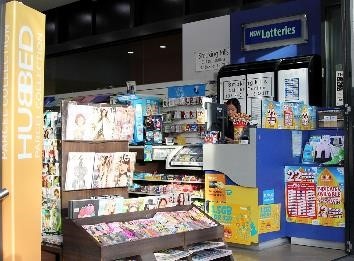 DHL e-commerce enables eBay sellers and other Australian online sellers with an account to send their parcels to their shoppers anywhere across 220 countries and territories by simply dropping off their parcels at a HUBBED store.
All parcels sent via DHL e-commerce can be delivered to PO boxes, are fully tracked, with instant email notifications options, and receive insurance of up to $50 in value.
eBay sellers benefit from the partnership with DHL eCommerce, and get a 20% shipping discount for international parcels. The discount is available until 15 February 2018.
eBay sellers can set up a HUBBED parcel account at https://sellercentre.ebay.com.au/