November kicked off the peak retail season with several online sales events – the most notable in Australia being Click Frenzy, Black Friday and Cyber Monday. These events offered a great opportunity for retailers to kick off sales for the season and increase brand awareness, and for consumers to snag a bargain over what can be a costly time of year.
Online retail demand over November in Australia has seen healthy growth year on year, with more and more consumers making the most of cheap shopping deals. Visits to the Shopping and Classifieds industry hit a staggering 1.004 Billion visits over the course of the month.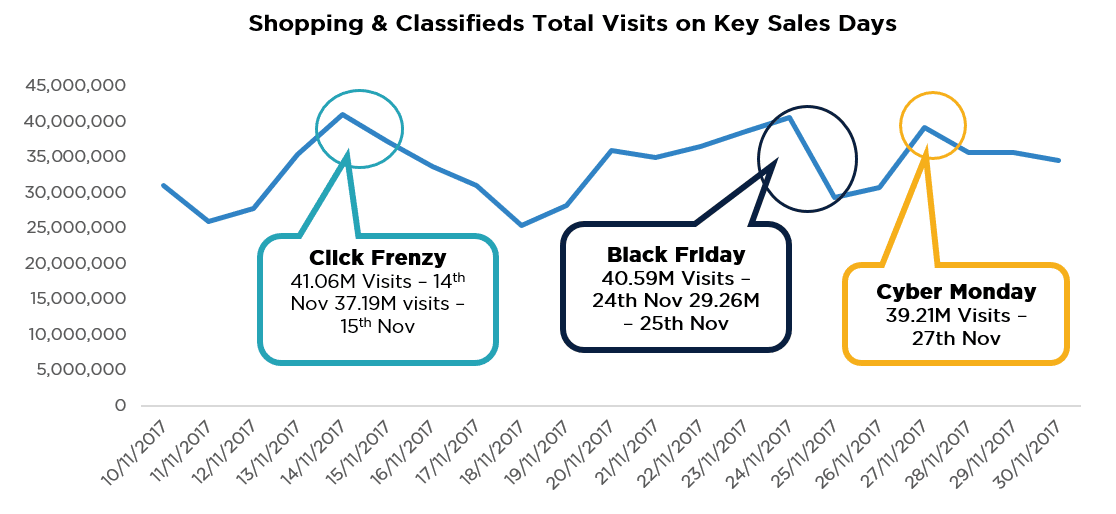 Top Ten Shopping & Classified Sites Black Friday & Cyber Monday
Appliances & Electronics sites Kogan and EB Games Australia made their way into the top ten on Black Friday, but both fell outside of the top ten on Cyber Monday.

Most Recent Week of Hot Products on eBay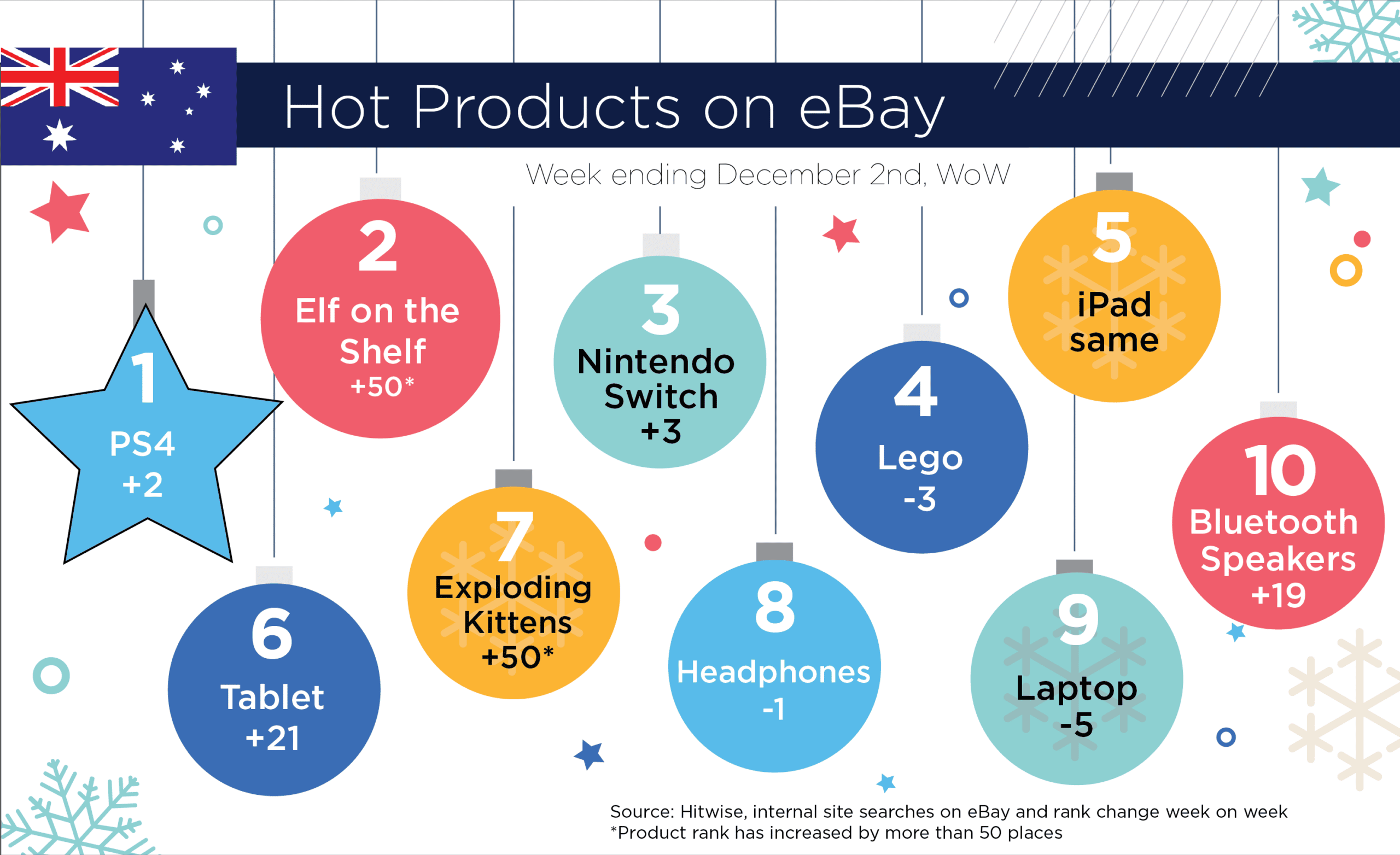 Hot Products on eBay in Australia over the last month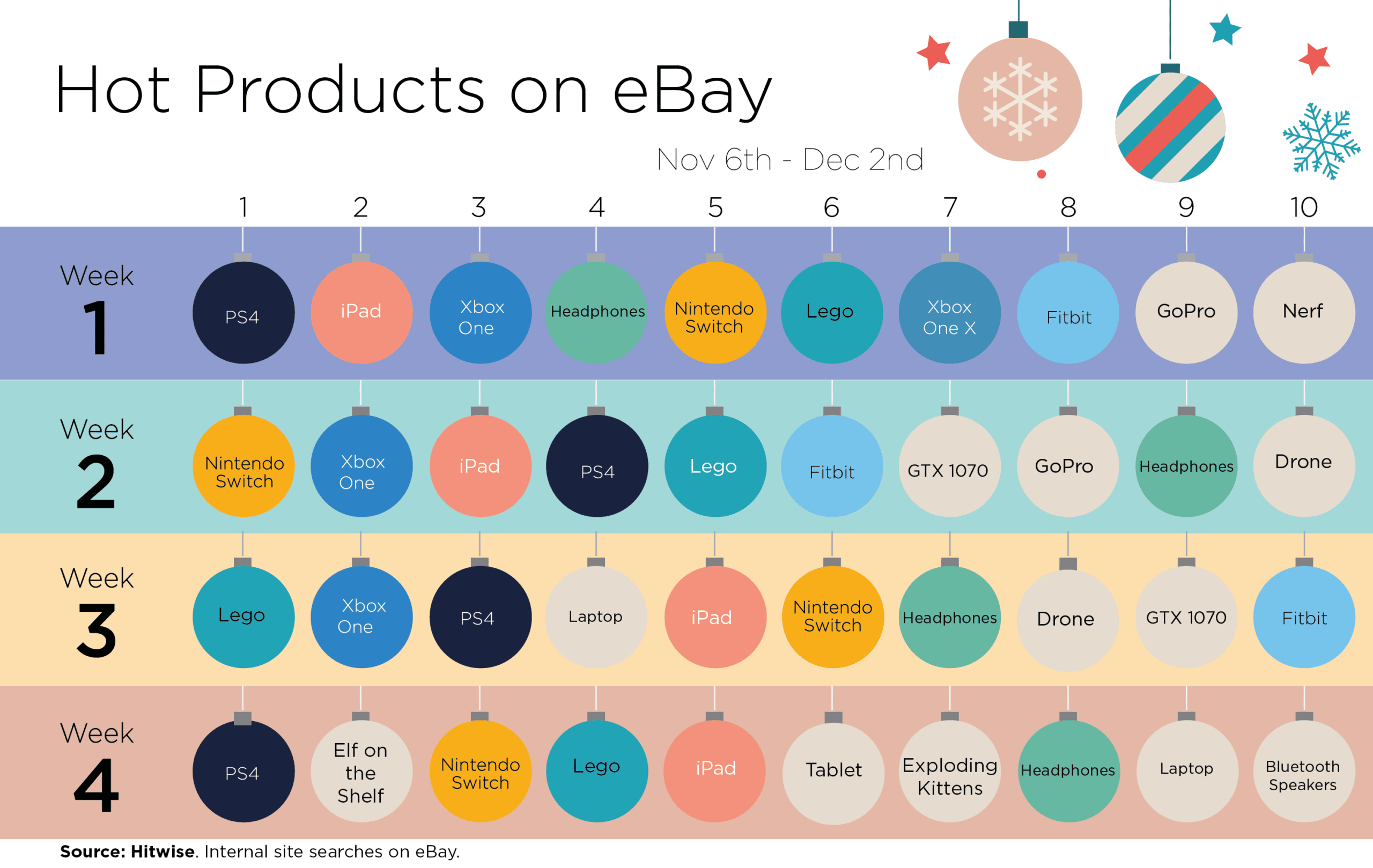 Whilst the first 3 weeks had a heavy focus on electronics, the 4th week saw a shift towards broader gift categories and products, including Elf on the Shelf, Lego and card game Exploding Kittens. One clear theme throughout the 4-week period was high demand for consoles. Demand fluctuated between the Xbox One, Nintendo Switch and PS4, however PS4 took out the #1 product spot for 2 of the 4 weeks. Strong performers across the period also included Lego, iPads and Fitbits.
Staying on top of trending product demand in the lead up to Christmas — particularly within the platforms where your product is distributed — will help you ensure campaign activity aligns with current consumer demands.
For more information on this blog or applying our data capabilities to your business needs,
contact us today!