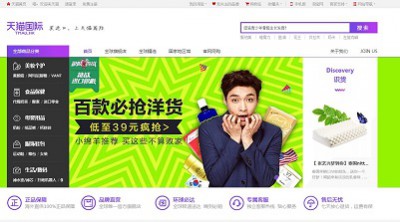 Australian beauty and cosmetics e-tailer, Adore Beauty, has opened a store on China's largest e-commerce site – Tmall Global.
The expansion is an important step in the company's growth to become the dominant online beauty destination in the Asia Pacific region.
The Chinese cosmetic market is the largest in the world and has the potential to become a US$113.9 billion industry by 2017. Adore Beauty's Tmall store will cater to China's growing demand for ethical and natural beauty products that haven't been tested on animals. It will stock popular Australian brands not available in China, including evo, Lanolips, asap, Alpha-H, Skinstitut and ELEVEN – most of which are exclusive on Tmall to Adore Beauty.
"Chinese shoppers are very discerning and favour high quality, environmentally friendly beauty products which is why Australian brands are very popular but until now, have largely been unavailable in this market. We see a huge opportunity to launch these brands in China via Adore Beauty's Tmall store," said Kate Morris, CEO of Adore Beauty.
Adore Beauty's international expansion comes off the back of a strong FY2015, which included Woolworths taking a 25 per cent stake in the business in May 2015.
"Momentum is strong and we are ready to take Adore Beauty to the next level and realise our vision to become the number one online premium beauty retailer, not just in Australia but in the region," Morris said.
"We pride ourselves on being a customer-centric retailer that truly understands the premium beauty consumer. We grew our product range from 6,000 to 10,000 products in the last 12 months, including signing up industry favourites Estée Lauder and Ella Bache, and increased revenue by 70%. We are looking forward to working with Tmall to further build our business across APAC."