As we move further into the first quarter of 2023, and with energy prices across Australia still volatile, many businesses like yours have undoubtedly experienced increased costs as a result of rising wholesale prices.
Opening your doors to the opportunities available to save on your energy costs in 2023 has never been easier due to the ARA and Choice Energy member benefits partnership. Now is the perfect time to reduce your store's reliance on grid energy and pay less for the energy you're using.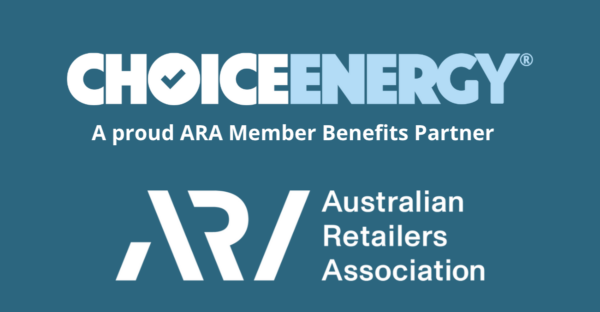 Read Choice Energy's latest blog to uncover 4 ways your store can save on energy in 2023!

Choice Energy's expert energy brokers can influence your energy bills by:
Finding your store the best deal: They have access to the latest energy prices and deals from an extensive energy retail panel.
Negotiating better terms: They are experts in negotiating energy contracts helping you get better terms, such as longer fixed-price periods or more flexible terms.
Saving you time: They can save you time, money and energy to allow you to focus on other areas of your business.
Optimising your usage: From solar through to power factor correction, Choice Energy also offers services to help optimise your grid-energy consumption, helping you save more on your bills.
If you would like a free, no-obligation energy health check for your store to find out how much you could be saving, get in touch today.
Contact your dedicated energy manager James Hardgrove at james.hardgrove@choiceenergy.com.au or on 0491 967 084. Alternatively, request a free energy bill review here to see how much you could be saving.