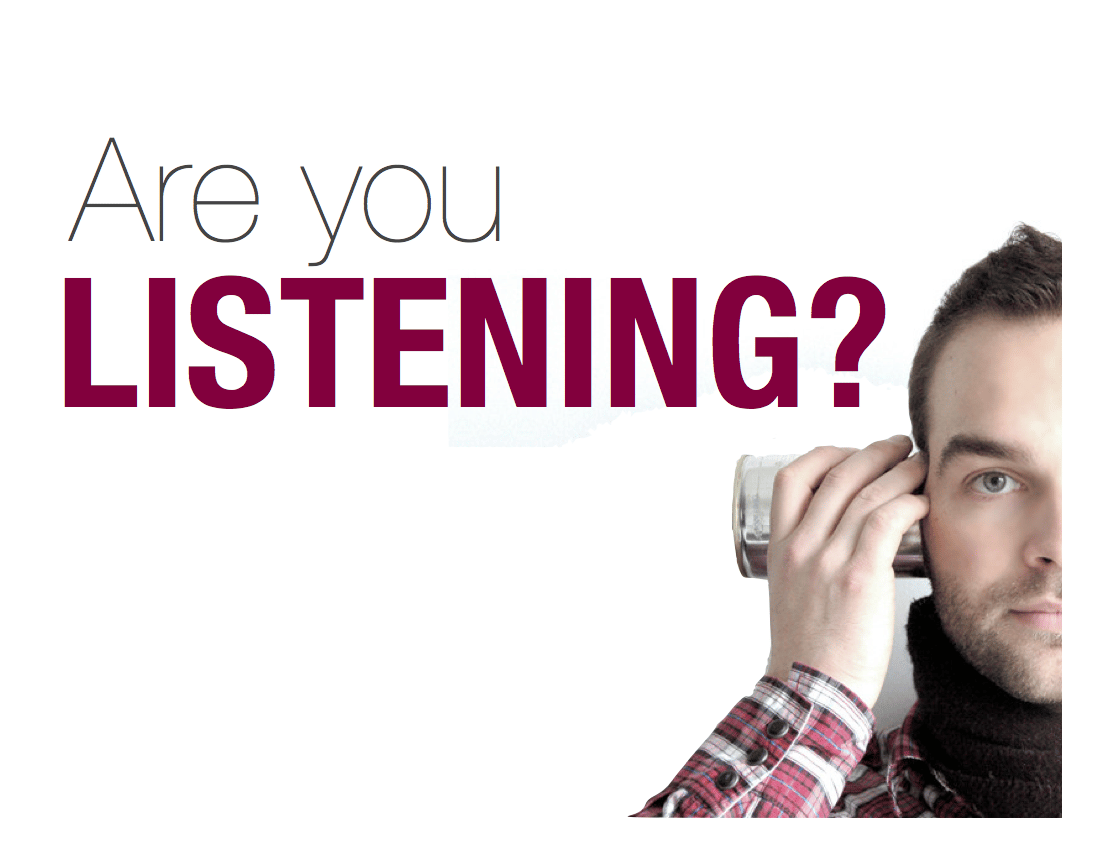 Everyone in retail knows that customers are the lifeblood of your business, but do you listen to your customers? Really listen?
Not listening to your customers, or not hearing what they say can not only means you have missed a sale, missed the opportunity to create a relationship and a loyal customer – but you may have missed the opportunity of business growth.
Here's 7 reasons why you need to ensure you are listening to your customers: –
Customers know what they want and need, generally. And the only way to find this out to it ask the right questions. The only way to make a sale is to again, ask the right questions.
It's a buyer's world. You might have the product they are looking for, but ultimately, they have the buying power. If you don't listen to them, they will simply take their money elsewhere.
Listening to them will help you grow your business. If you are able to ask for feedback from your customers, then ask! Be brave enough to ask what they want that you don't have – and if it fits your "lane" or your "niche", give it some consideration.
If you don't listen – they will shop elsewhere. According to statistics 68% of customers will leave your business because of INDIFFERENCE – they don't believe you care about them. Building a relationship with customers and creating amazing customer loyalty is a great way to shield your customers from competitors. Customers can be fickle – so what are you doing in your business to create loyalty?
Customers keep you in the loop of what your competitors are doing! Talk to your customers enough and you will soon find out what your competitors are up to – what specials they have, what they are doing that's different to you and most importantly what your competitors are doing that they DO and DON'T LIKE! You'll always get the honest truth – like it or not! The upper hand is once again yours!
More customers, more often is the key to your business success. Customers hold the key to your success so don't bury your head in the sand – listen and listen to learn not to teach. Your customers can teach you a lot about your business and it's always a great idea to see your business through the eyes of another, so why not your customers?
Hearing customers is not the same as listening to them! In other words, hearing the words they say to you isn't the same as paying attention to them.
Listening to your customers isn't difficult but it is rewarding both personally and financially. Successful retailing is not a game of chance, you can't GUESS what your customers want all the time.
Customer feedback is knowledge, and knowledge is power and that's the power you need to be successful in retail.
Small business retail is amazingly rewarding but challenging, especially without support. If you'd like to learn more about succeeding in retail reach out to www.inspiringretail.com.au